Photos by (1) Roberto Catarinicchia, (2) Fano Miasta and (3) Patxi Olaeta
10 Free Things to See and Do in London!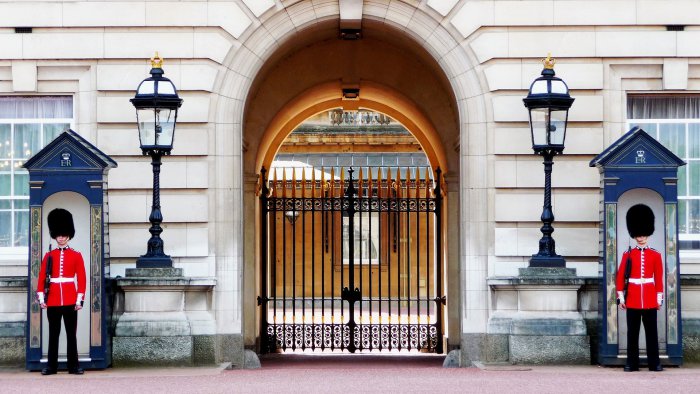 As the name implies, this is a ceremony that involves one Guard regiment changing over to another during the course of 45 minutes. Held outside of Buckingham Palace during the morning, this is quintessential English pageantry at its best. Click here for exact times and more information.  Metro / Tube: Victoria, Green Park or St. James Park.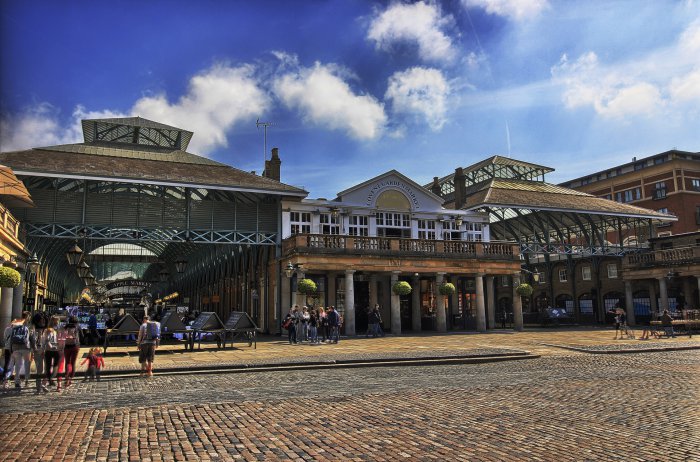 Located in the West End area of London, Covent Garden Piazza consists of 3 covered buildings filled with all types of shops selling all types of things: British-made crafts, teas, handmade soaps, leather, jewelry, antiques, sweets, arts, crafts, etc. There are also many restaurants around the 3 buildings. Metro / Tube: Covent Garden.
3.  Flower Market – Columbia Road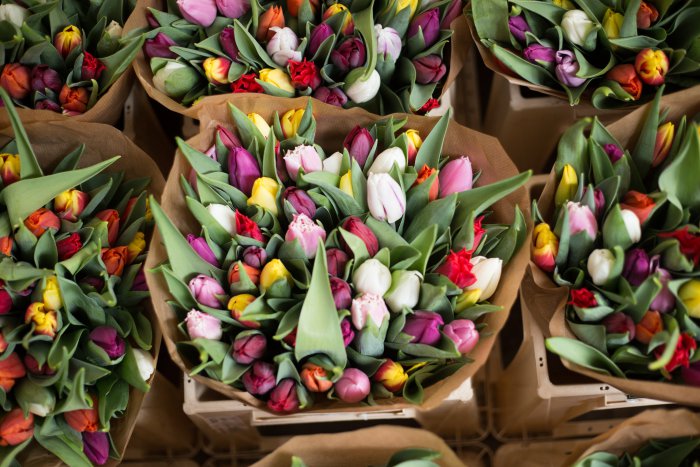 Photo by Alice Achterhof
Open Sundays 8am-3pm, Columbia Road transforms to a street filled with flowers and plants, many grown locally. As well, there are 60+ independent retail shops on Columbia Road with handmade, artisan goods. For a street view of Columbia Road, click here.
Closest Metro / Tube: Bethanal Green or Old Street. It's a lengthy walk from the Metro stations. Better to take the bus – click here for bus & parking info.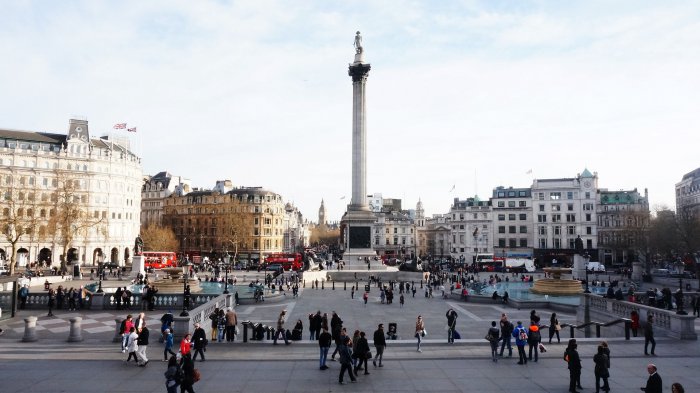 Visit Trafalgar Square, a main spot for people gathering and people watching. Stop by the National Museum which is located on the north side of the square (also free). And, take your pictures with the large Landseer lions, fountain, Nelson's Column and beautiful architecture in the largest square in London. Metro / Tube: Charing Cross
5.  National Portrait Museum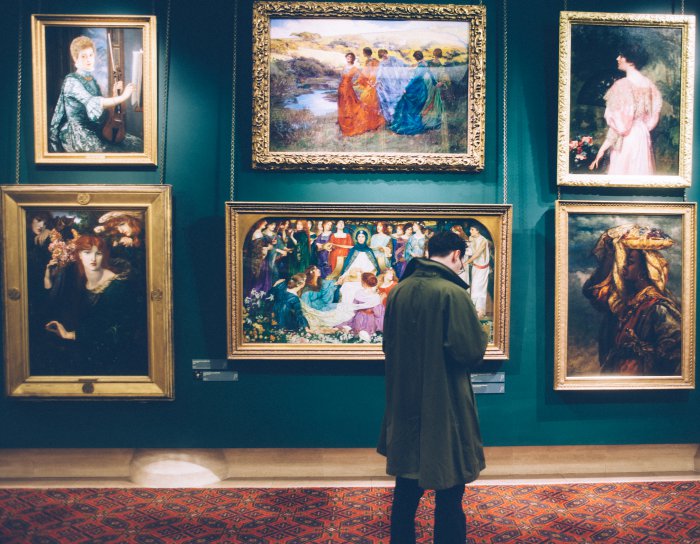 Photo by Clem Onojeghuo
Not only does this museum house many British faces of the past but some of the present. The most recent was Duchess Kate and the Queen Majesty.   If you are inspired by all those portraits, you can sign up for a free drawing class on Thursdays or Fridays 6-9pm, aptly called, Drop in Drawings.  Metro / Tube: Charing Cross or Leicester's Square.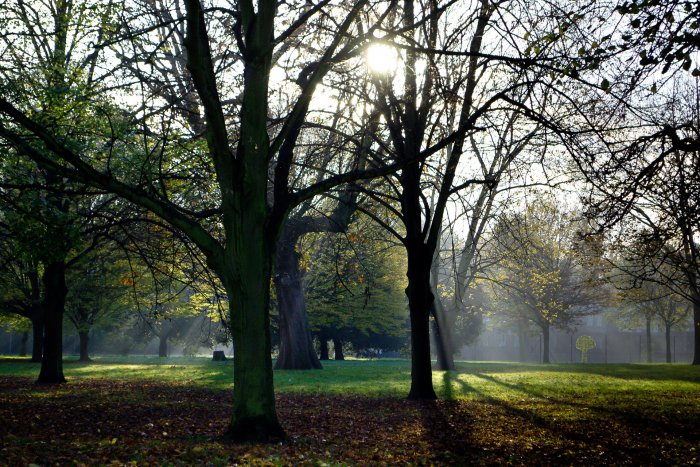 Stroll through the greenery at this 275 acre park & garden. Visit the Italian water gardens, the Albert Memorial (an ornate dedication to Prince Albert), the Peter Pan statue, the Princess Diana playground, the Serpentine Sacker Art gallery and many more. Click here for more detailed info.  Metro / Tube: Queensway, Lancaster Gate or Bayswater.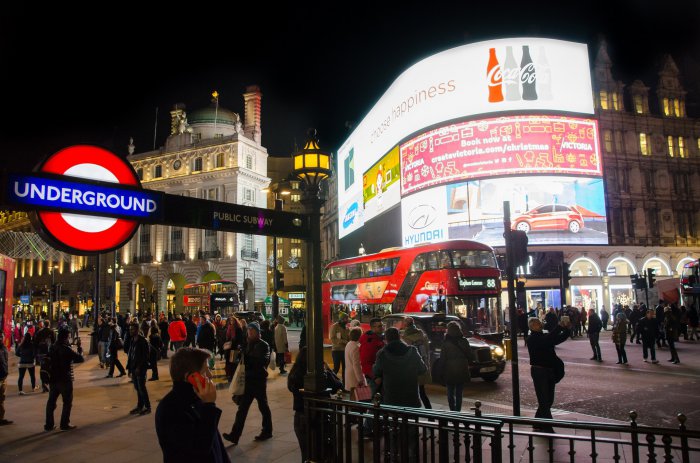 Piccadilly Circus is alive, vibrant and constantly in-motion. I would compare it to Times Square in NYC. There are lots of souvenir vendors, restaurants, buses, people, advertisements, lights and action. Not to be missed. For me, when I think of London, I always think of Piccadilly. The name alone warrants a visit. You can pick up some fun, cheap souvenirs in this square.  Metro / Tube: Piccadilly Circus.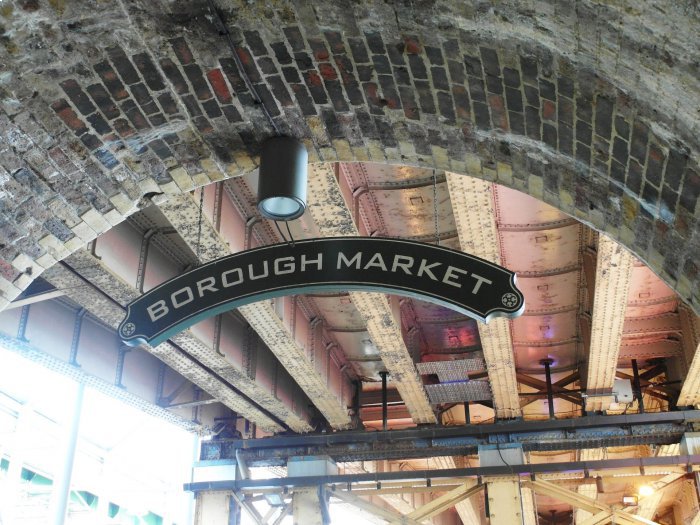 Bring your appetite to this food market featuring over 100 stalls/vendors filled with bakery, cafes, street food as well as cheese, meats, dairy, seafood, fruits, veggies, etc.  A limited number of stalls are open M-Sa 10am – 5pm.  However, the full market is open W-Sa 10am – 5pm (or 6pm on Friday).  Expect the weekend to be the busiest. There is locally-made/produced food as well as food from abroad.  Metro / Tube: London Bridge.
9.  National History Museum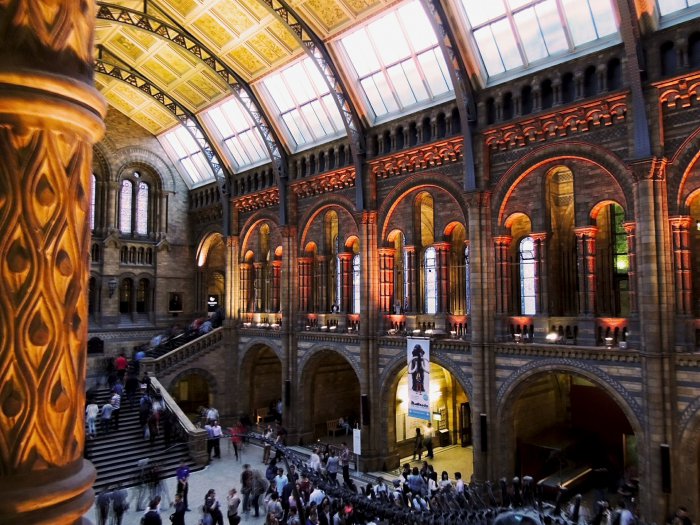 Explore dinosaurs, volcanoes, moths, photography and more. Most notable is the Photographer of the year and the Leopard photography exhibit. Most exhibitions are free but there are some that are not (like the After-hours or Butterfly exhibit).  Click for hours & admission, exhibits and map.  Metro / Tube: Gloucester Road or South Kensington.
10.  Walking Tour of London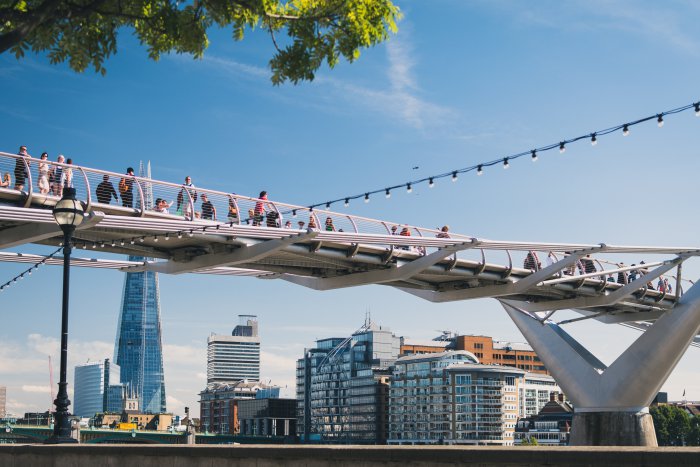 Photo by Johan Mouchet
Get to know different areas of London from a Londoner! Don your most comfy pair of sneakers and join a walking tour of London with any of these companies: Strawberry Tours or Free London Walking Tours. While tours are free, be kind and leave a tip. You can also get a map from the London Tourist Info which shows different walking routes.