Florence is a compact and elegant city filled to the brim with art, incredible food, fashion and charm.  It's easily navigated and very walkable.  If you love art and luxury fashion brand names, you will certainly get your fill here.  That said, sitting at a café to eat and people watch is also one of the best ways to spend your time.
Some of the best places to gaze, graze and shop in Florence Italy:
Il Duomo – in the Piazza del Duomo
The Duomo is the cathedral in the center of town and it's stunning.  Enter to enjoy the dome and art inside (free admission).  As well, climb to the top to enjoy the view ($8 euro).  The adjacent bell tower that sits next to the cathedral can also be climbed to view from the top ($6 euro).
The Piazza del Duomo is bustling with surrounding cafes, souvenir vendors, shopping, artists and tourists.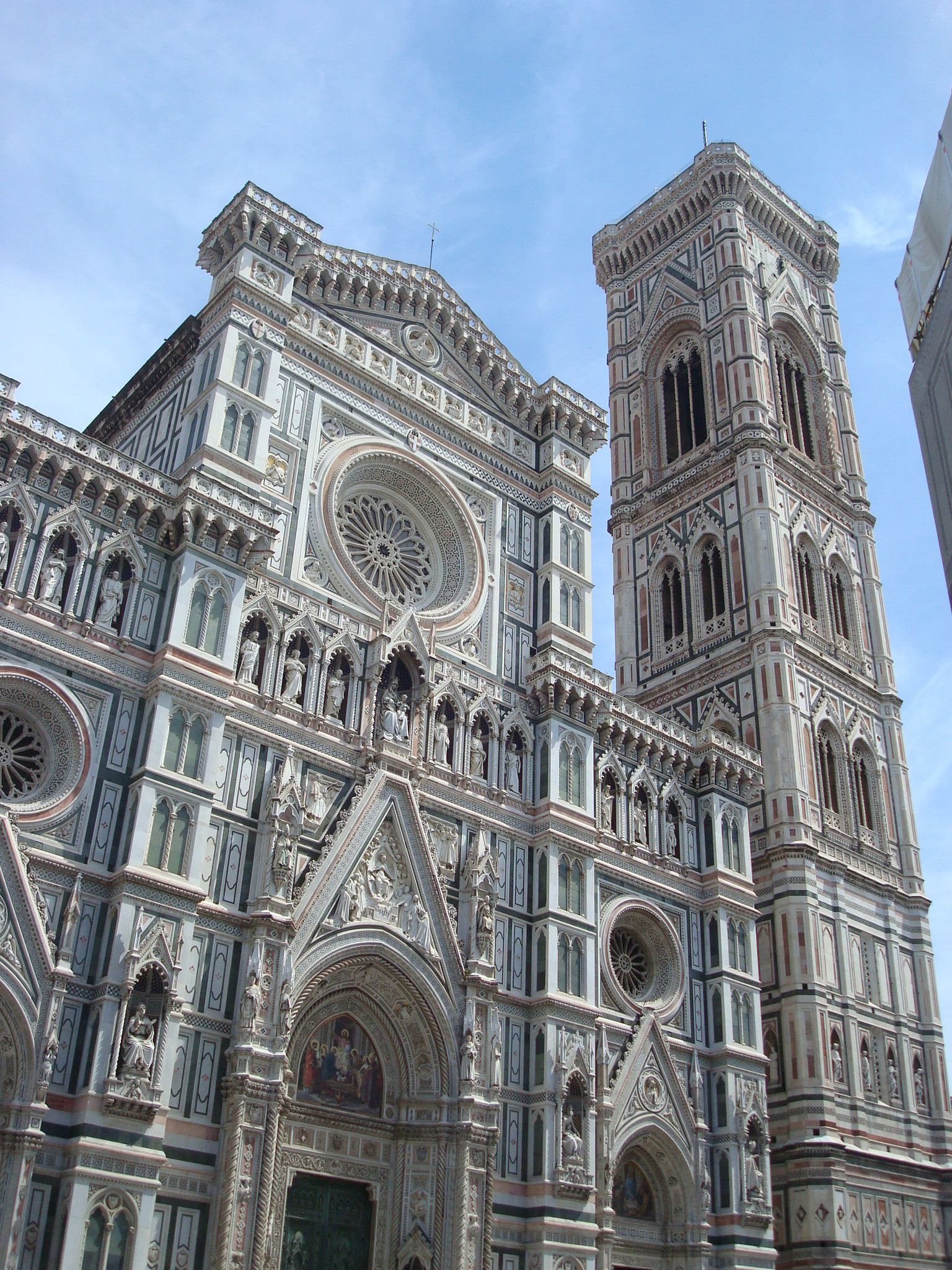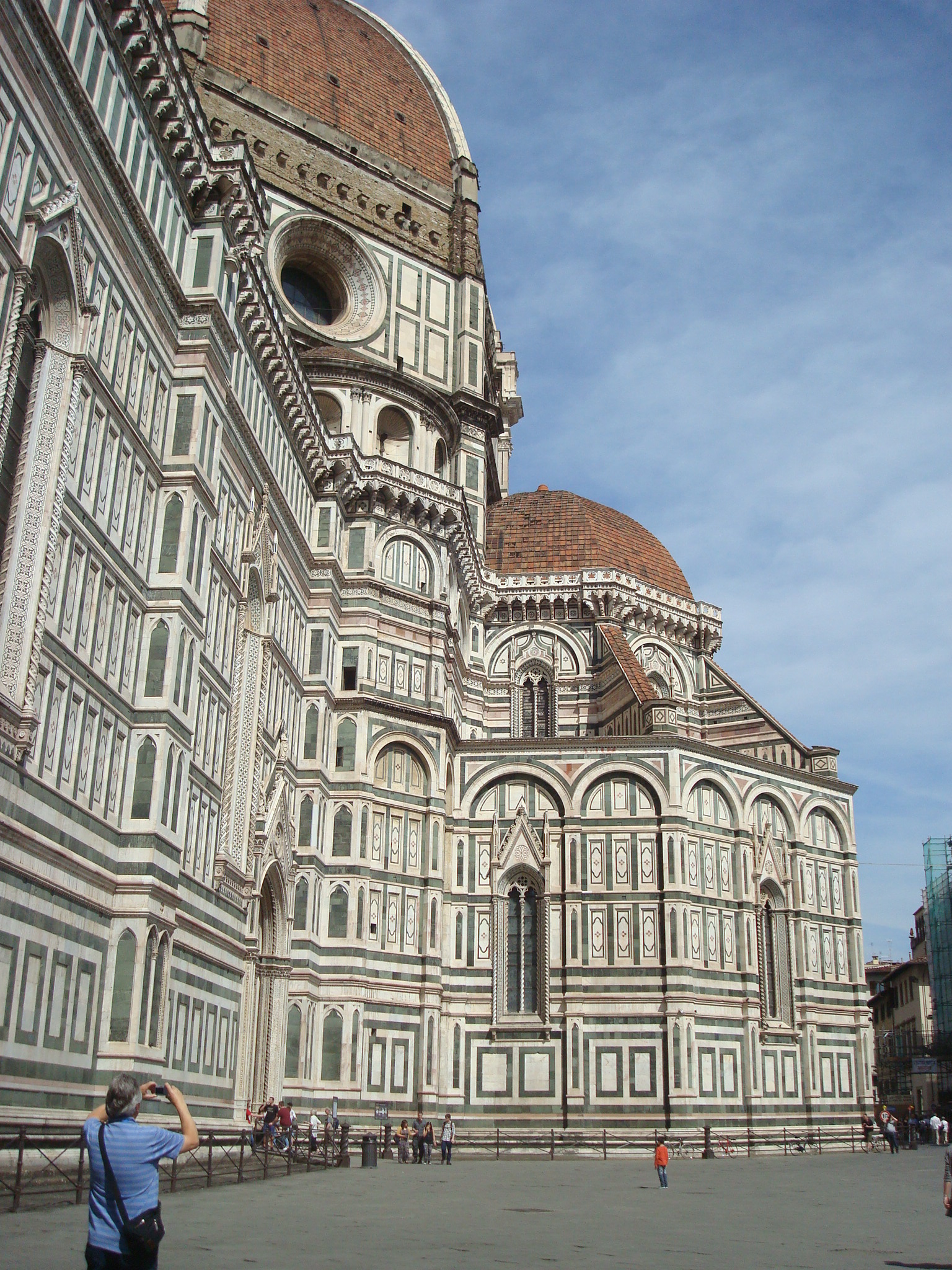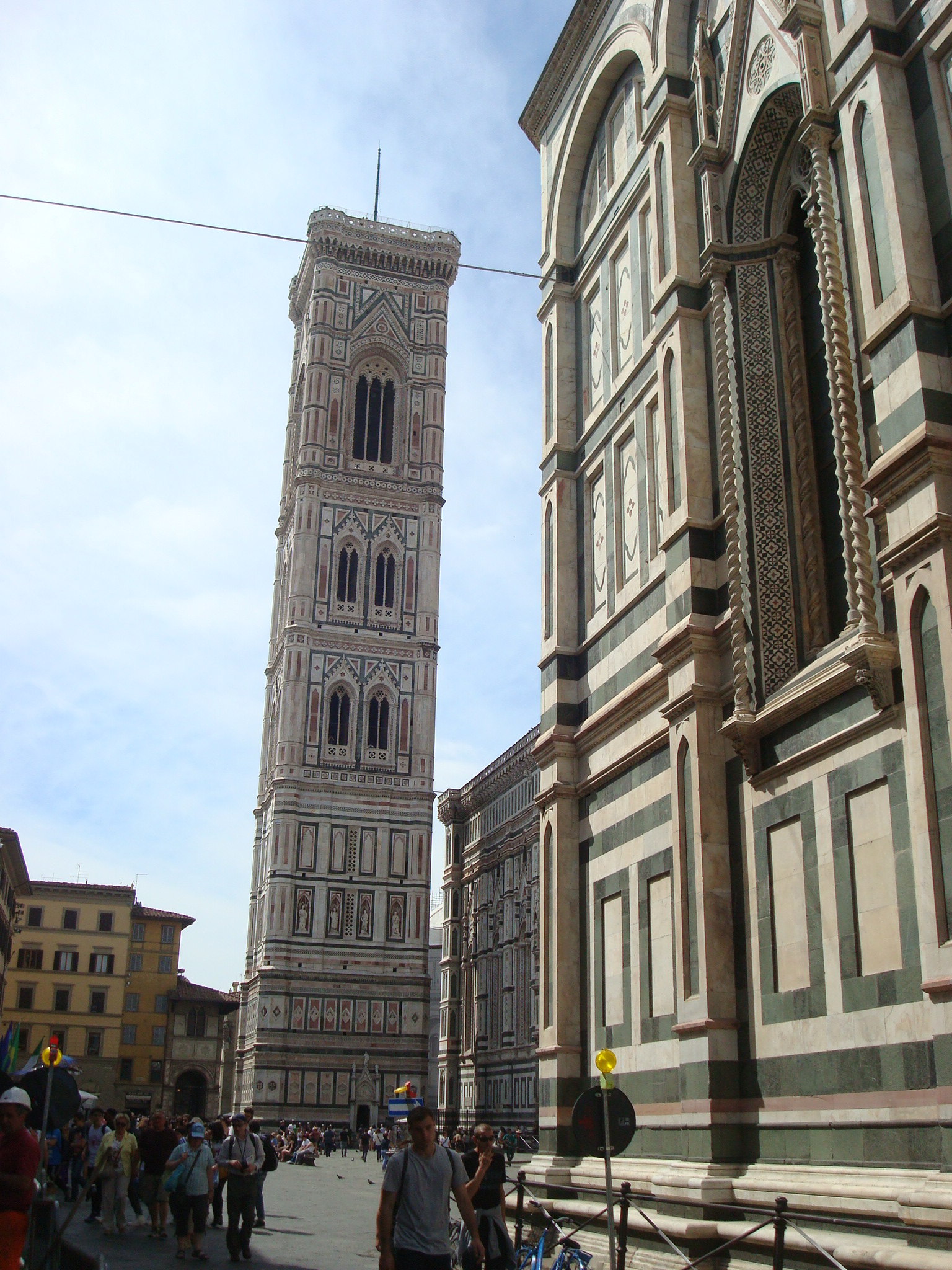 Shopping
Walking from the Piazza del Duomo on Via Calzalioli (and nearby streets) towards Piazzi D'ella Signoria/Uffizi Gallery, you will be lured by lots of shopping.  There are also vendors selling souvenirs.  This is a great place to pick up some Italian fashion items.
But make note that although most of these items say, Made in Italy, what that means is more, Assembled in Italy, as the components are made in China, shipped and assembled in Italy.  To buy a fashion item truly made in Italy will cost a lot of money.  Nevertheless, I loved it all and did make many purchases as souvenirs!
If you are interested in purchasing high-end brand name items, head to Via de'Tornabuoni.  Here you will find Gucci, Pucci, Cavalli, Ferragamo, etc.
If you have the time and your shopping addiction (or curiosity) won't let you rest, head out of the city to The Mall outlet.   This outlet houses various fashion brand-name labels at varying levels of discount.  Reach this outlet by taking the Sita bus (bus terminal next to the SMN train station) for $13 euro round trip.  Check it out at themall.it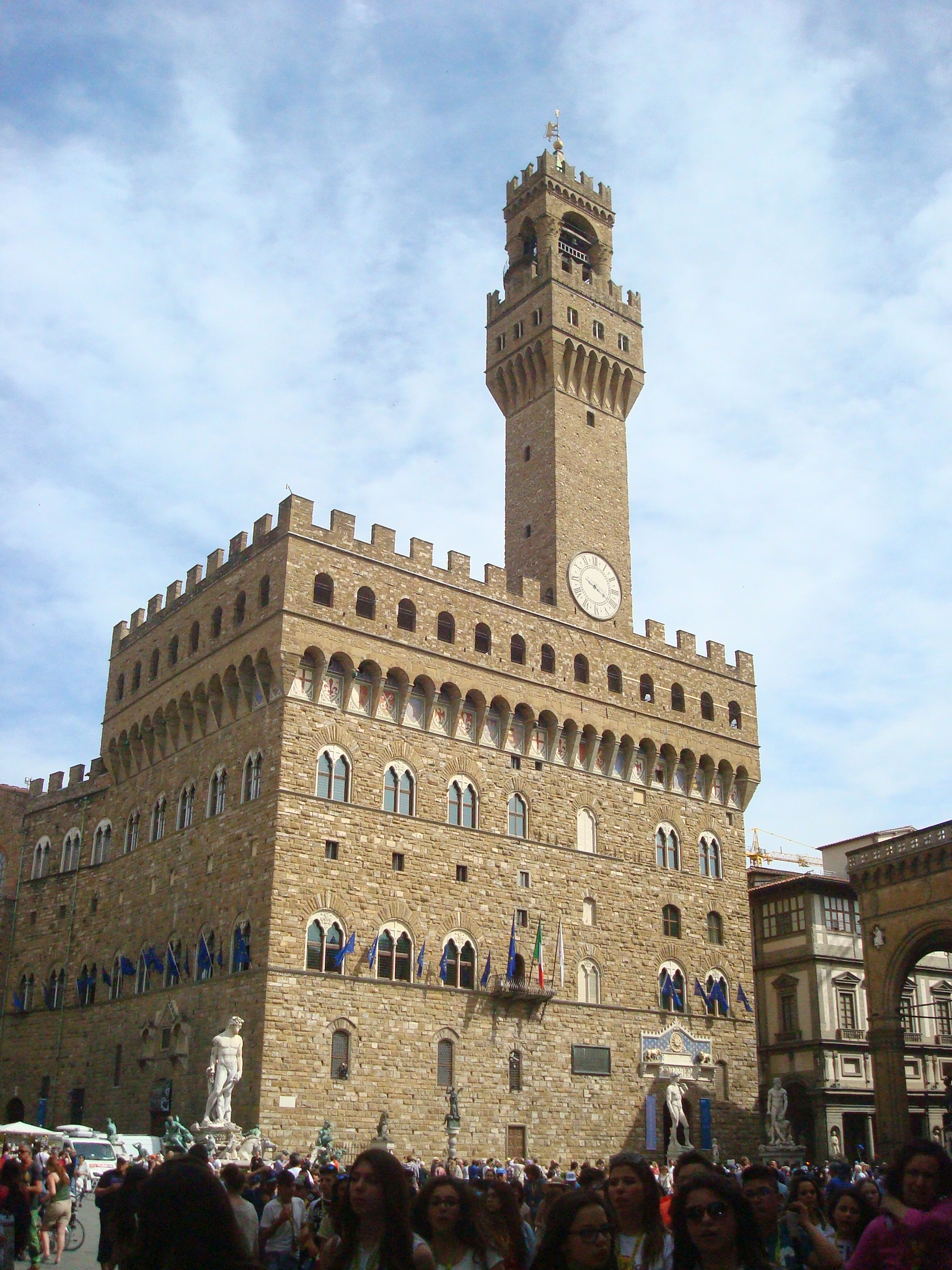 Uffizi Gallery & Galleria dell'Accademia – Art museums
Uffizi is where Botticelli's Birth of Venus and Primavera is housed and Galleria dell'Accademia is where the David is housed.  These are what you came to see but there are other major works of art in the museums.
The queues are long even in early May.  I recommend to buy tickets online so that your time can be maximized inside the museum versus outside.  Go to firenzemusei.it to reserve your ticket.  Each museum is $8 euro plus a $3-4 euro processing fee per ticket.
Note: although you have a pre-purchased ticket, give yourself time to collect the ticket and gain entrance.  There are also lines for pre-purchased.  In the case of Uffizi, you have to go to another building to collect your ticket, then return to Uffizi and join a line for entrance.
Ponte Vecchio
Ponte Vecchio is Florence's most famous bridge.  As a study abroad student in 1995, I remember being on this covered bridge and there were merchants creating the most detailed filigree gold jewelry while you watched.  Alas, today there are no merchants outside doing demonstrations.  However, there are still gold shops there for you to purchase as well as souvenir, retail and food shops.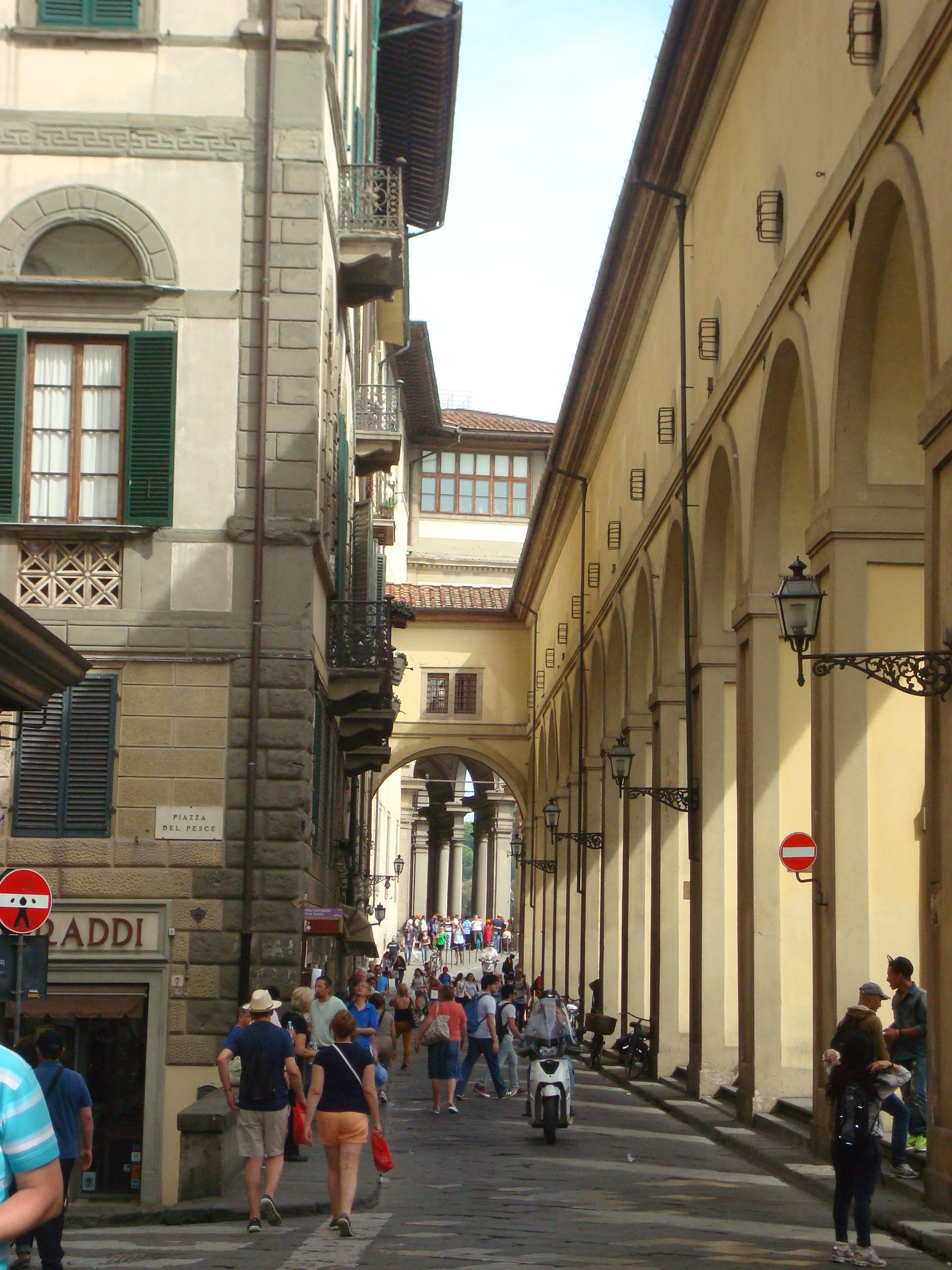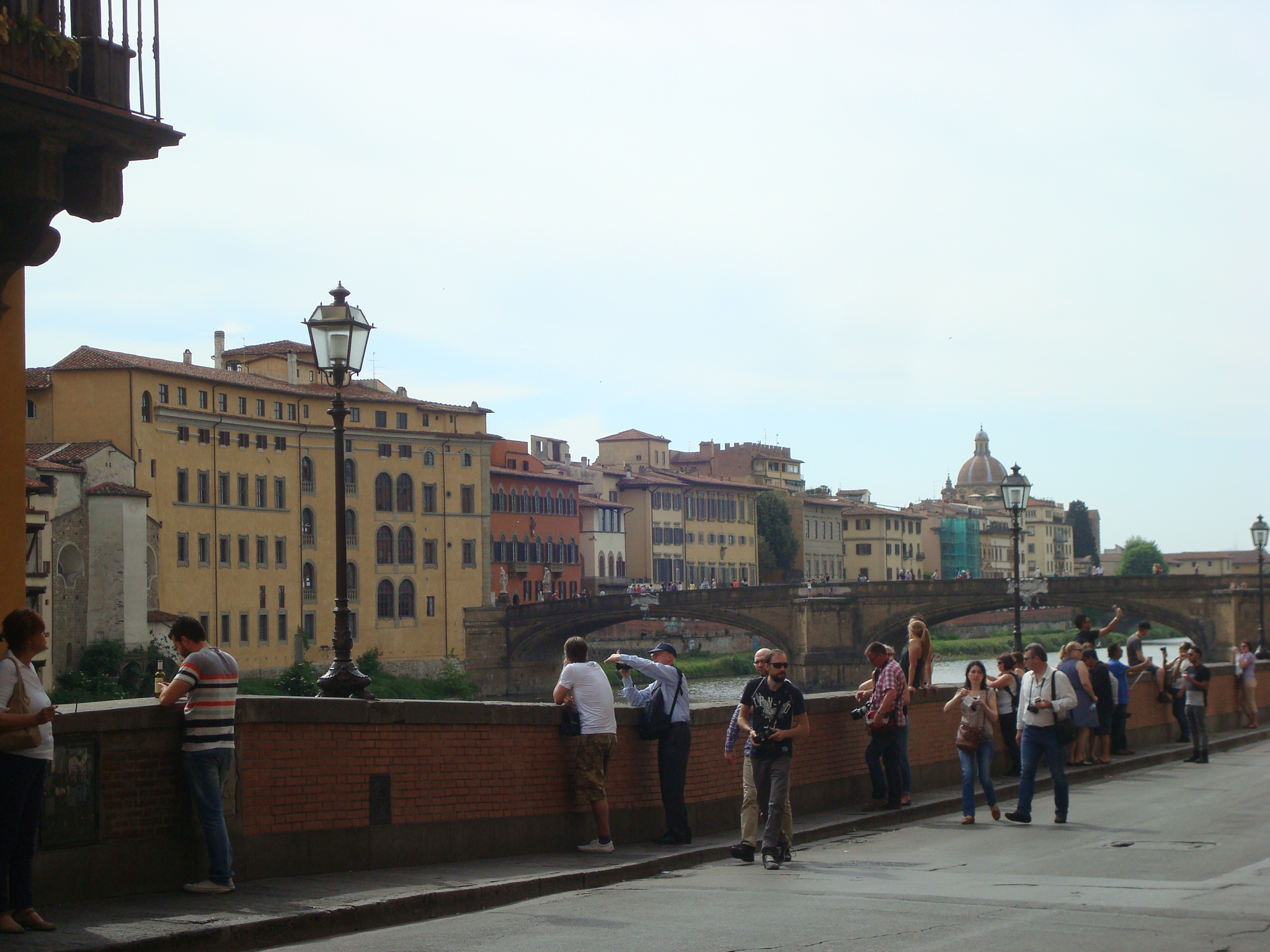 Boboli Gardens
Boboli Garden is an outdoor walkable sculpture garden that is accessed by the main entrance from Piazza dei Pitti.  The crowds thin out in some places in the garden which is refreshing.  It is walled with only one entrance.  To reach the entrance, cross the Ponte Vecchio bridge and continue to walk along Via Guicciardini.  $7 euro for gardens alone; extra for other museums.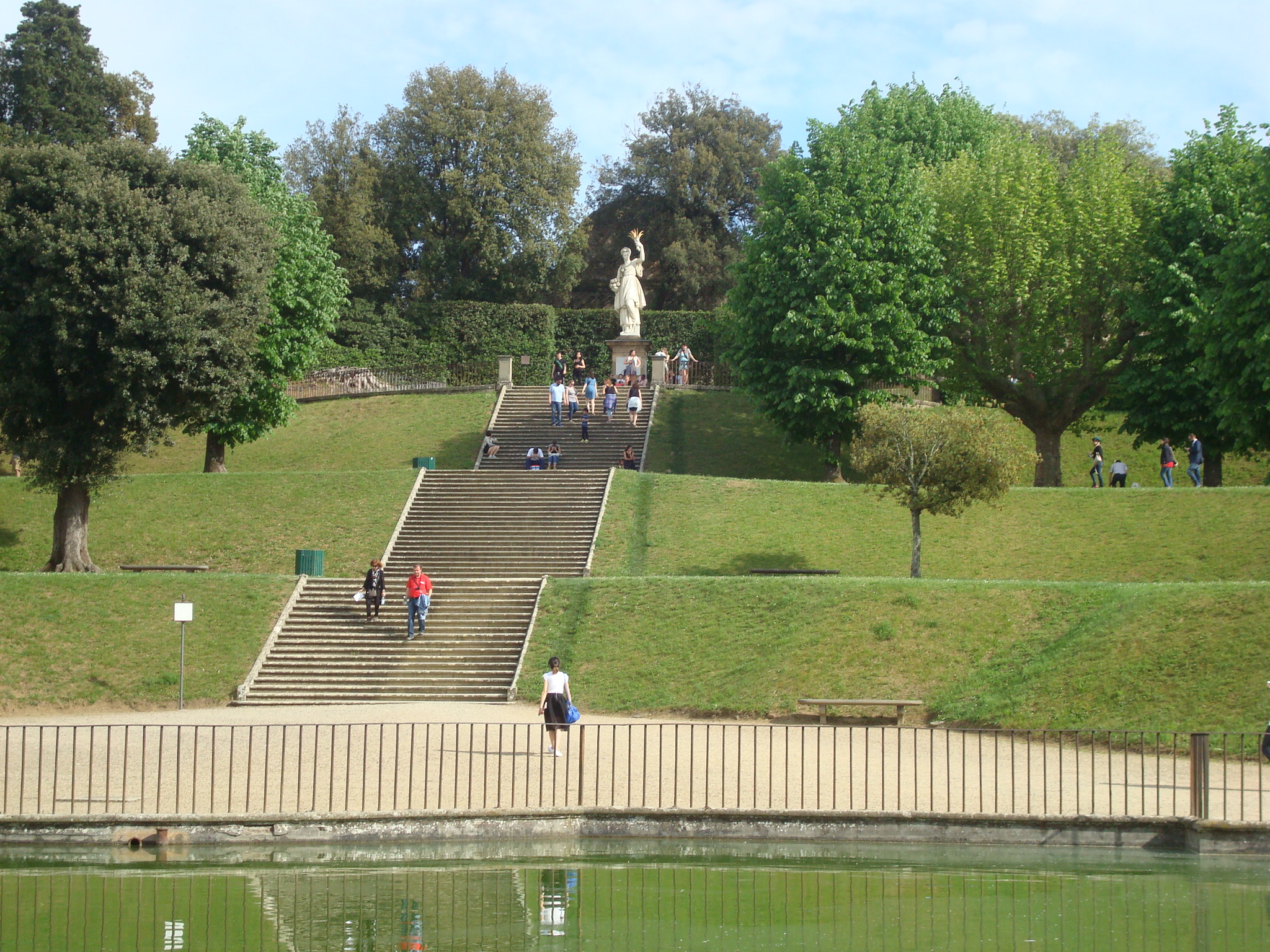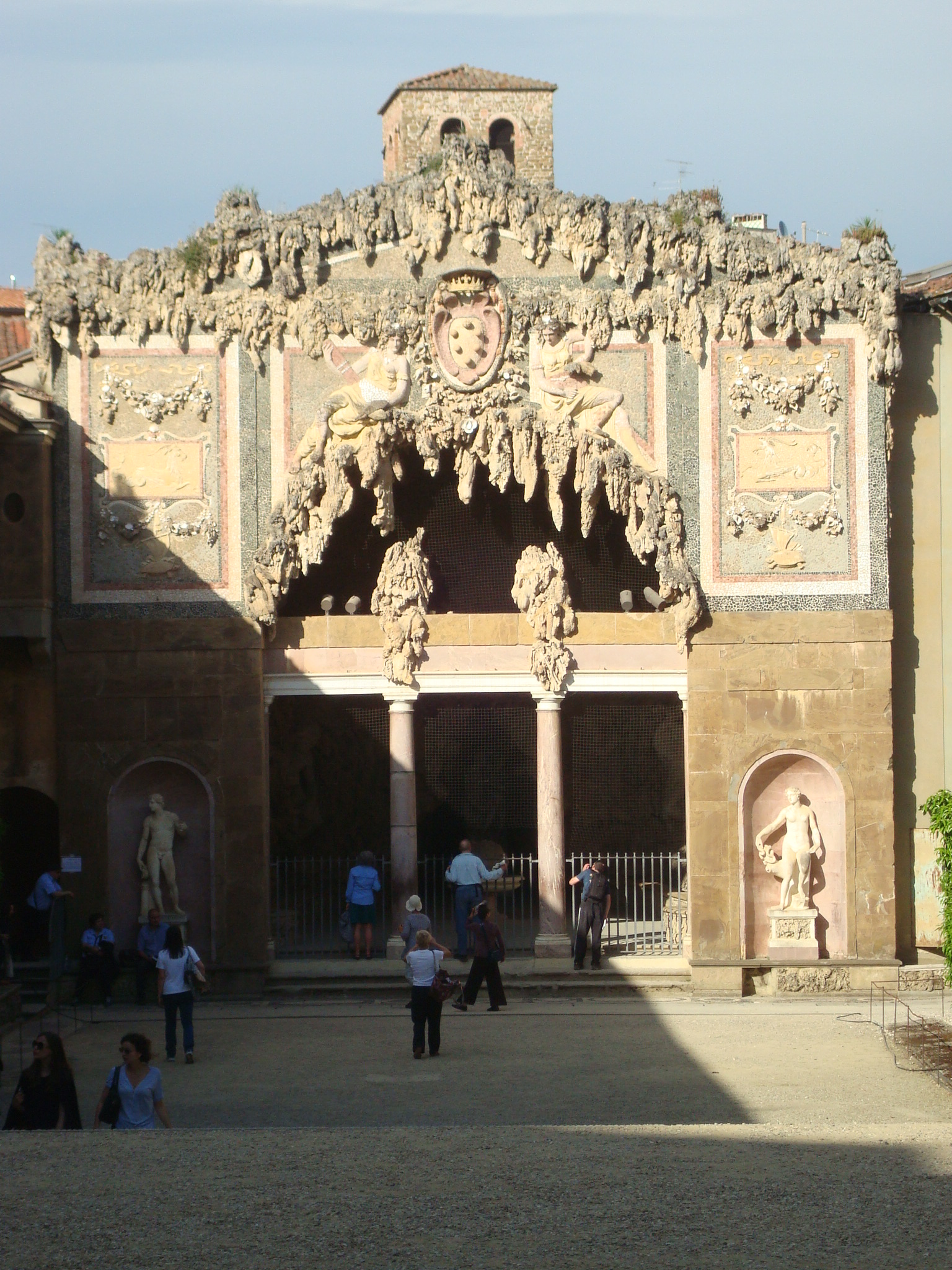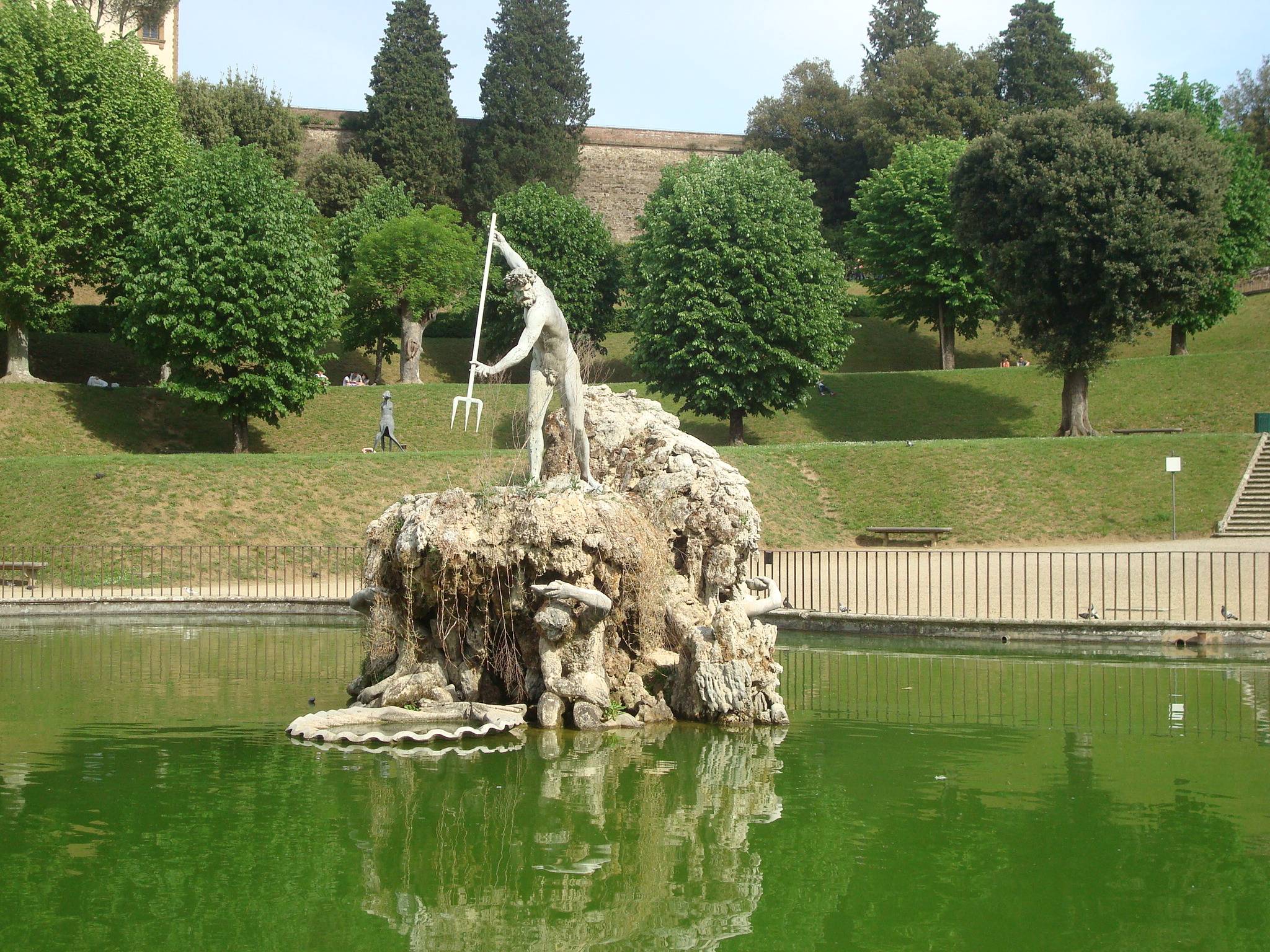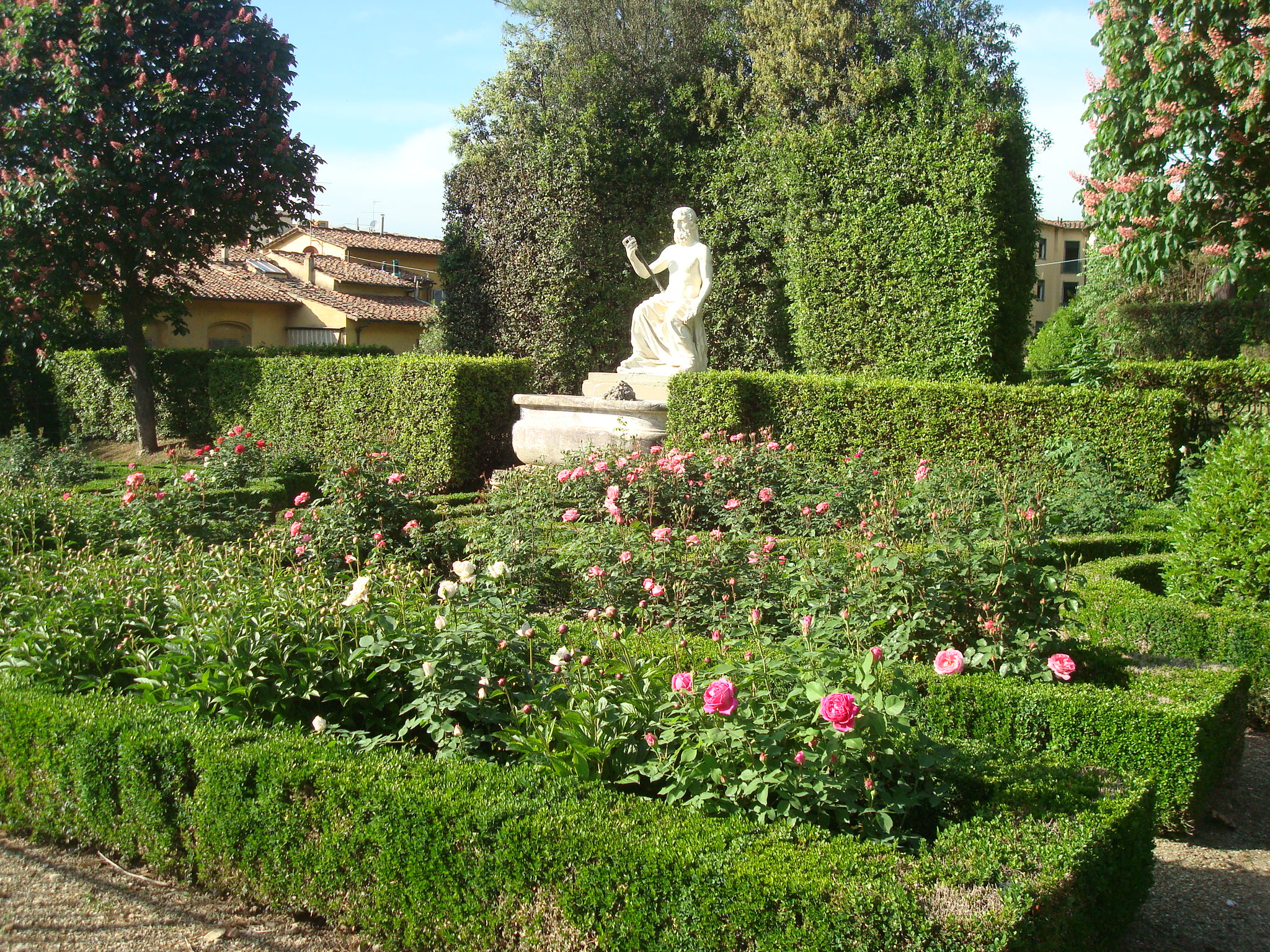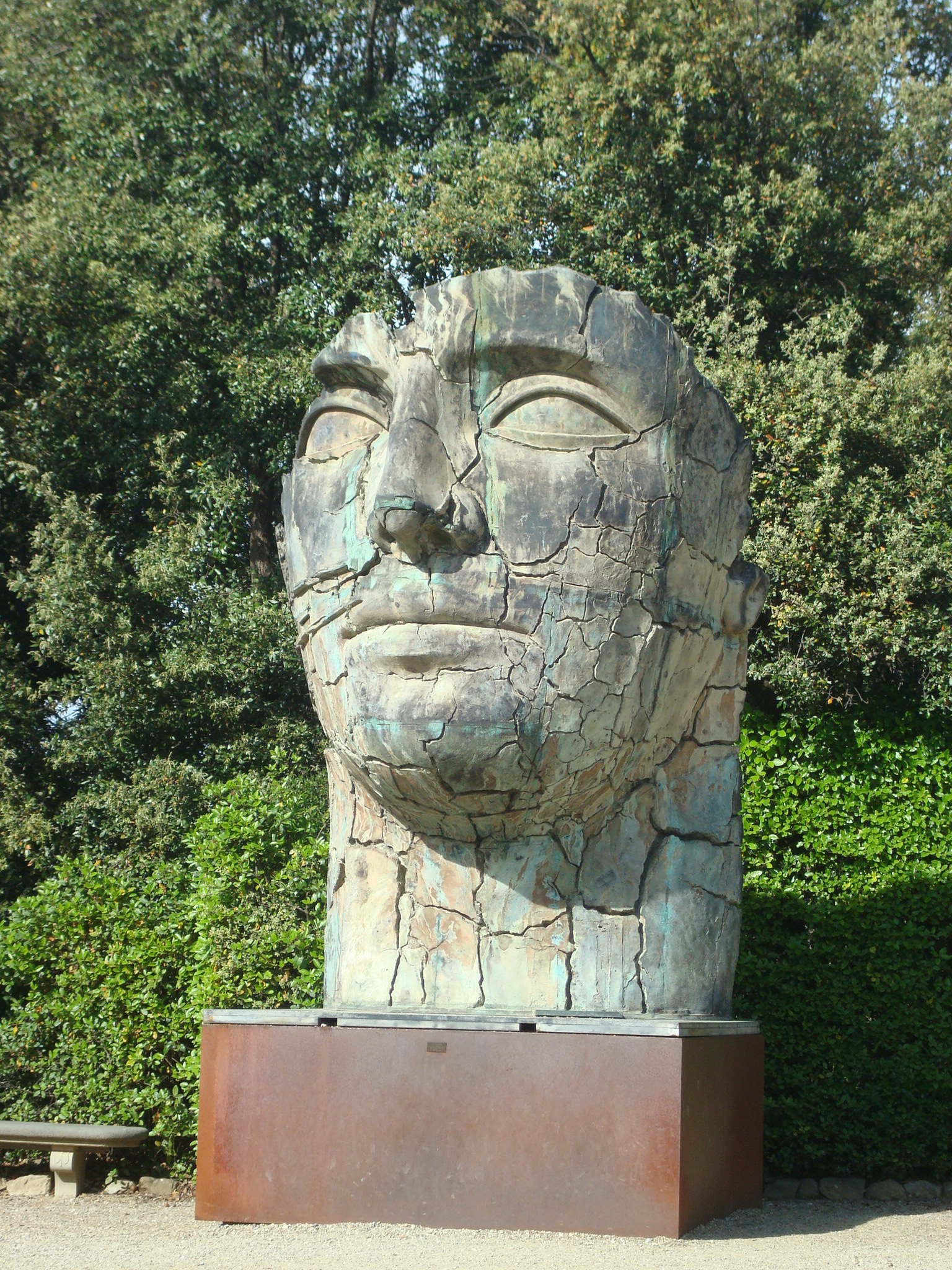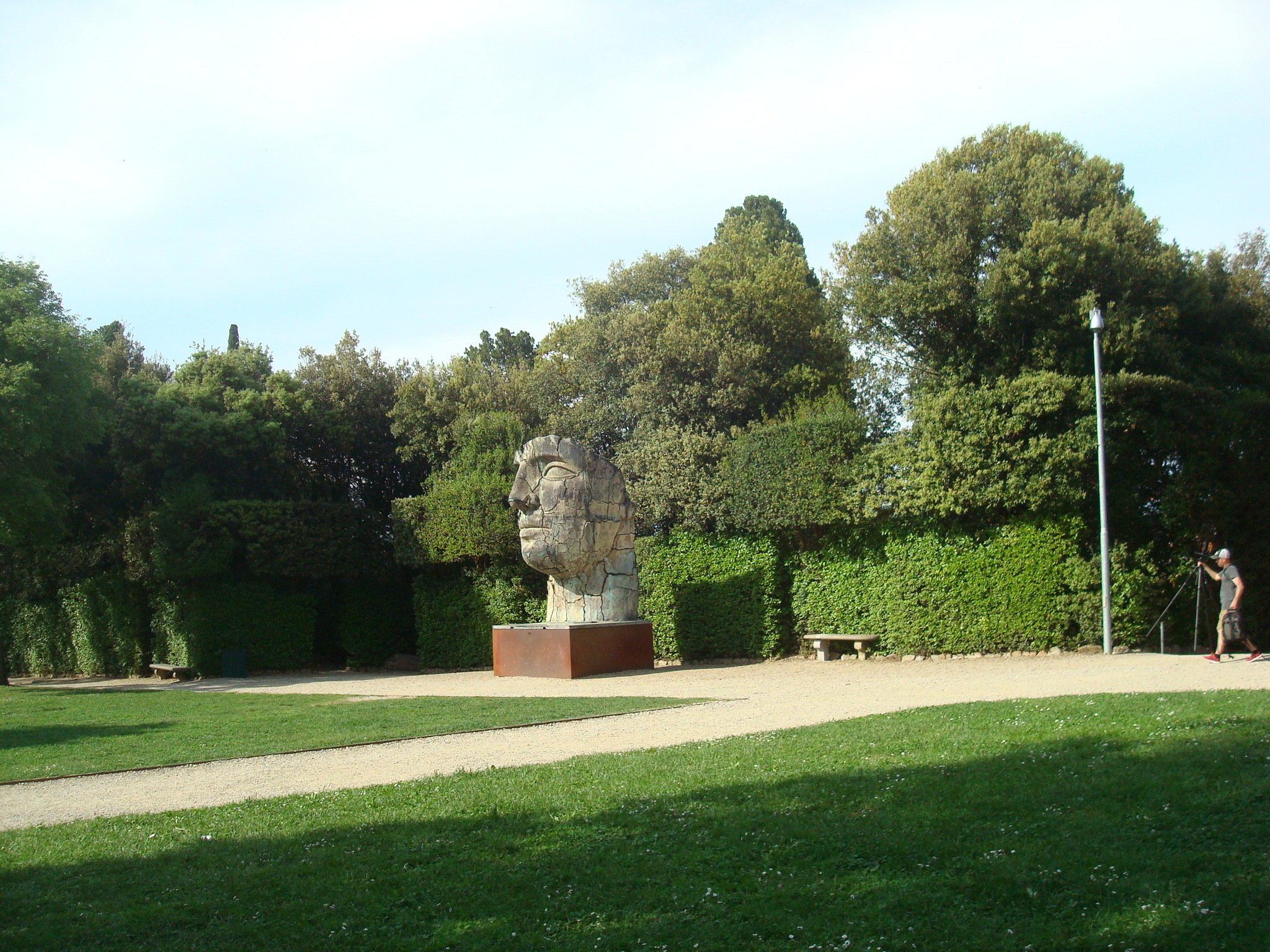 Piazza Michaelangelo
This was one of my favorite places in Florence.  Bus #12 or 13 takes you up a winding hilltop.  Or you can walk (this is more strenuous and timely).  At the top, get off at the square that overlooks Florence.  I was there around sunset.  I recommend this time since you can capture many different photo shots in many different lighting.
You'll see the Ponte Vecchio, other bridges and Florence's other red-tiled buildings in the distance.  As well, there are vendors selling food and souvenirs.  Or, opt to bring a snack and sit out and enjoy that magnificent view.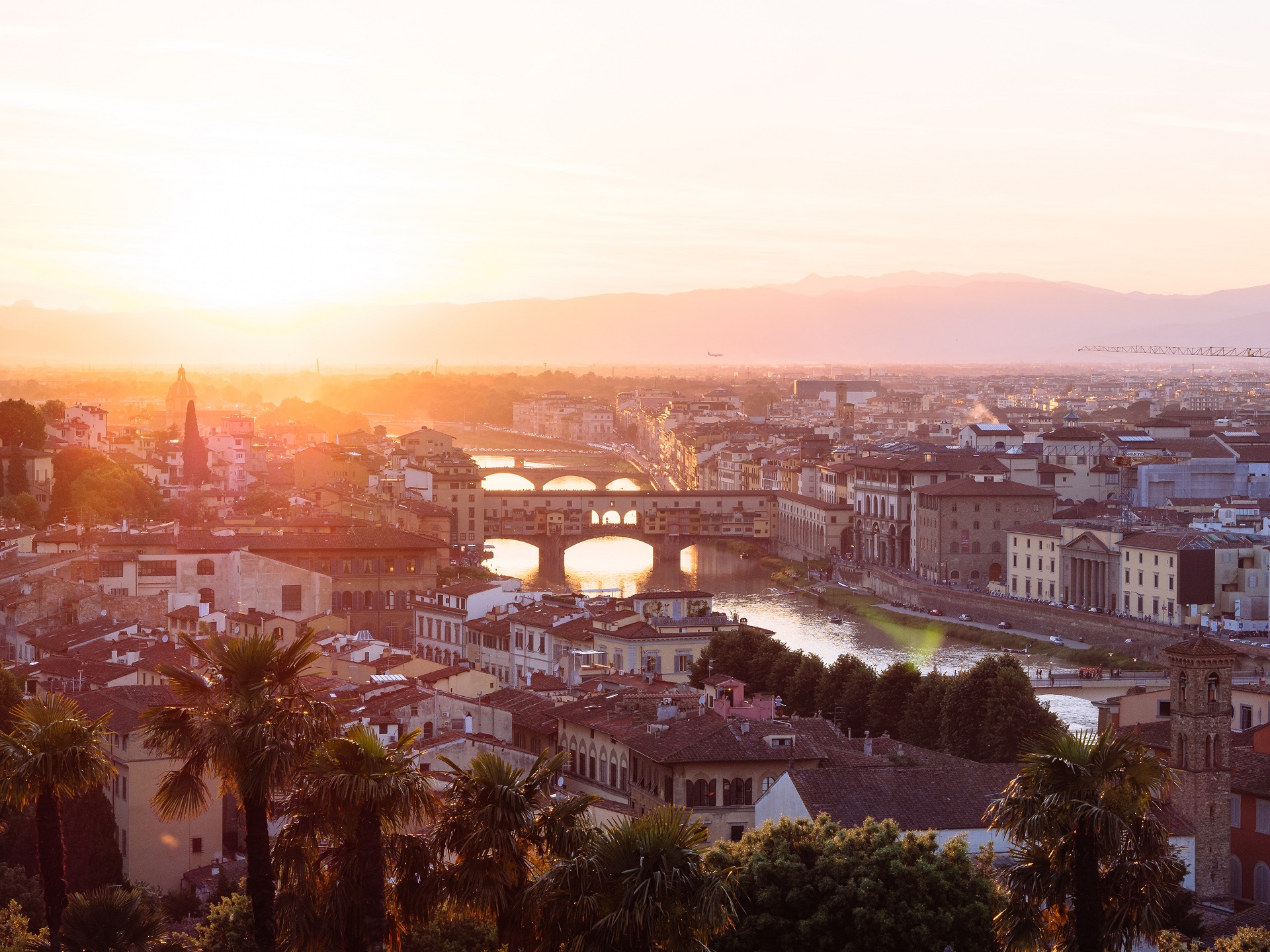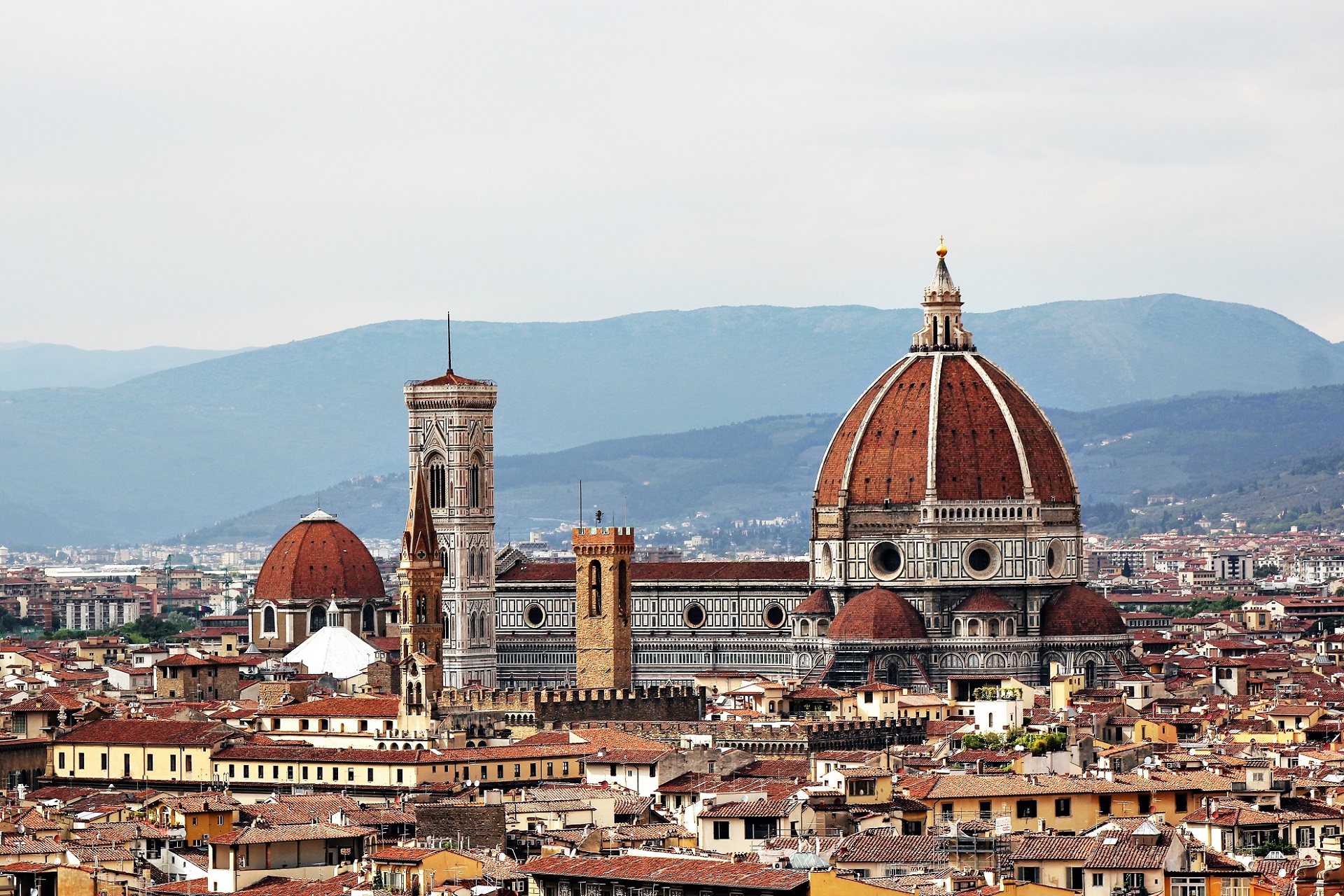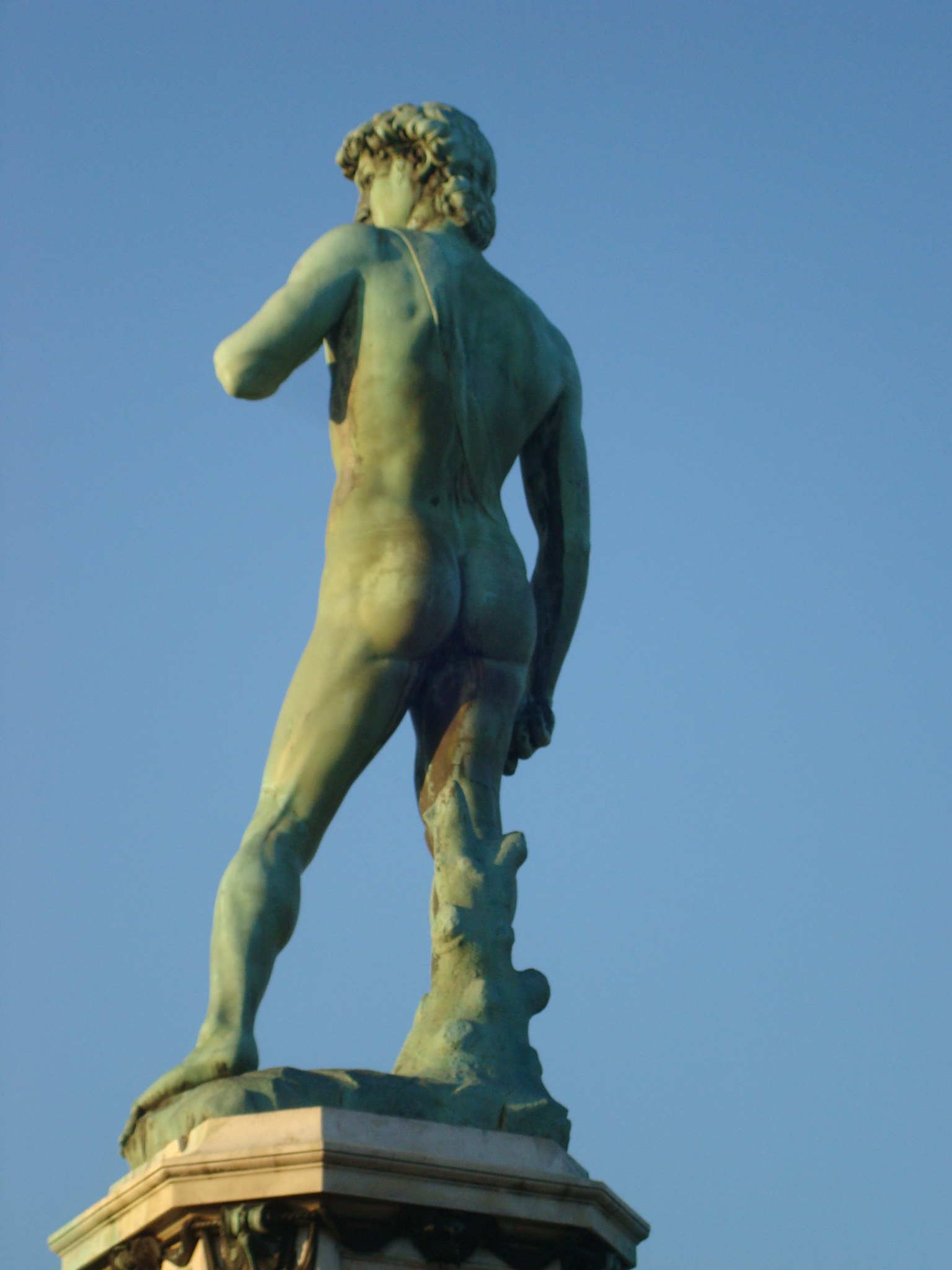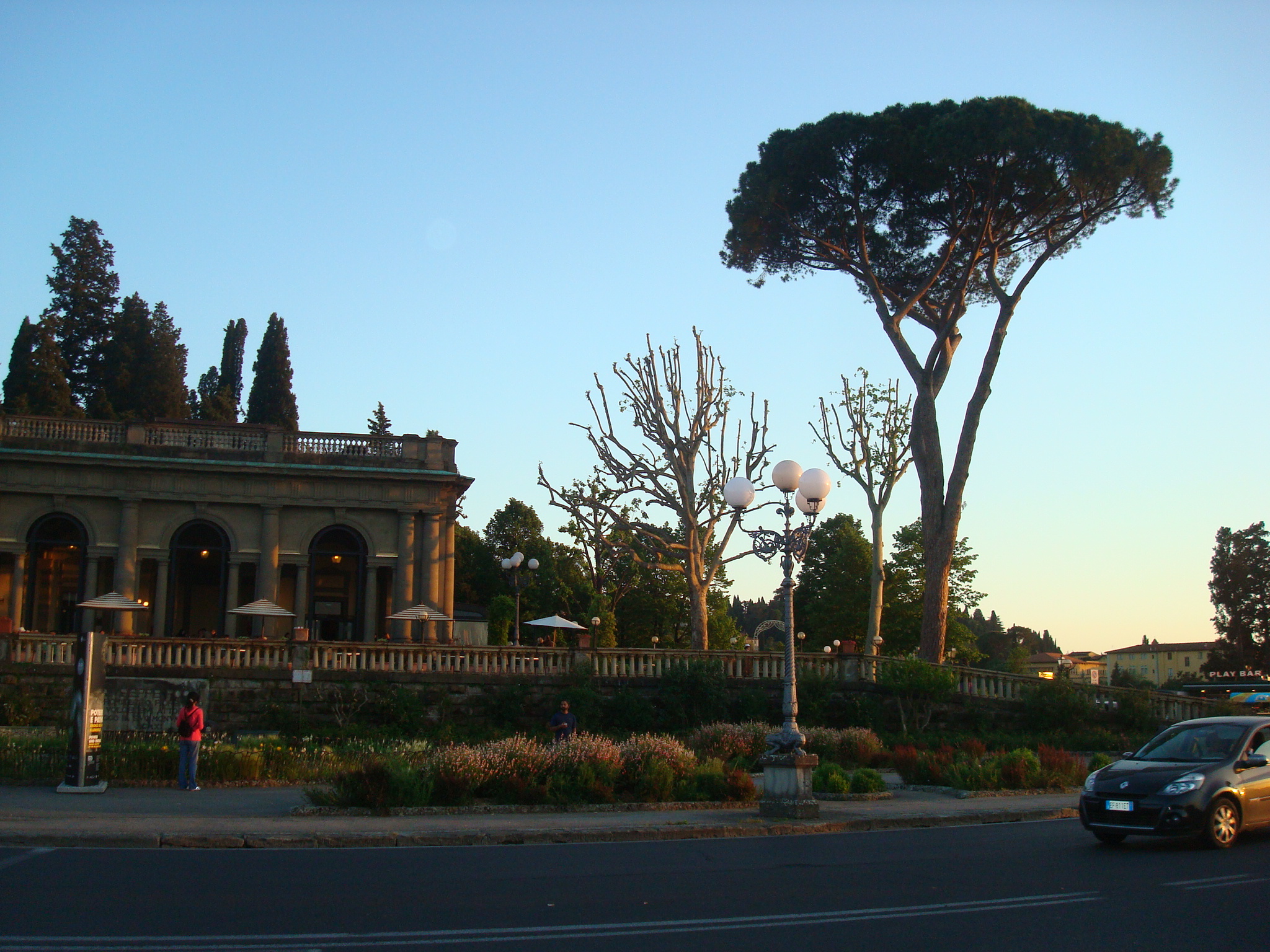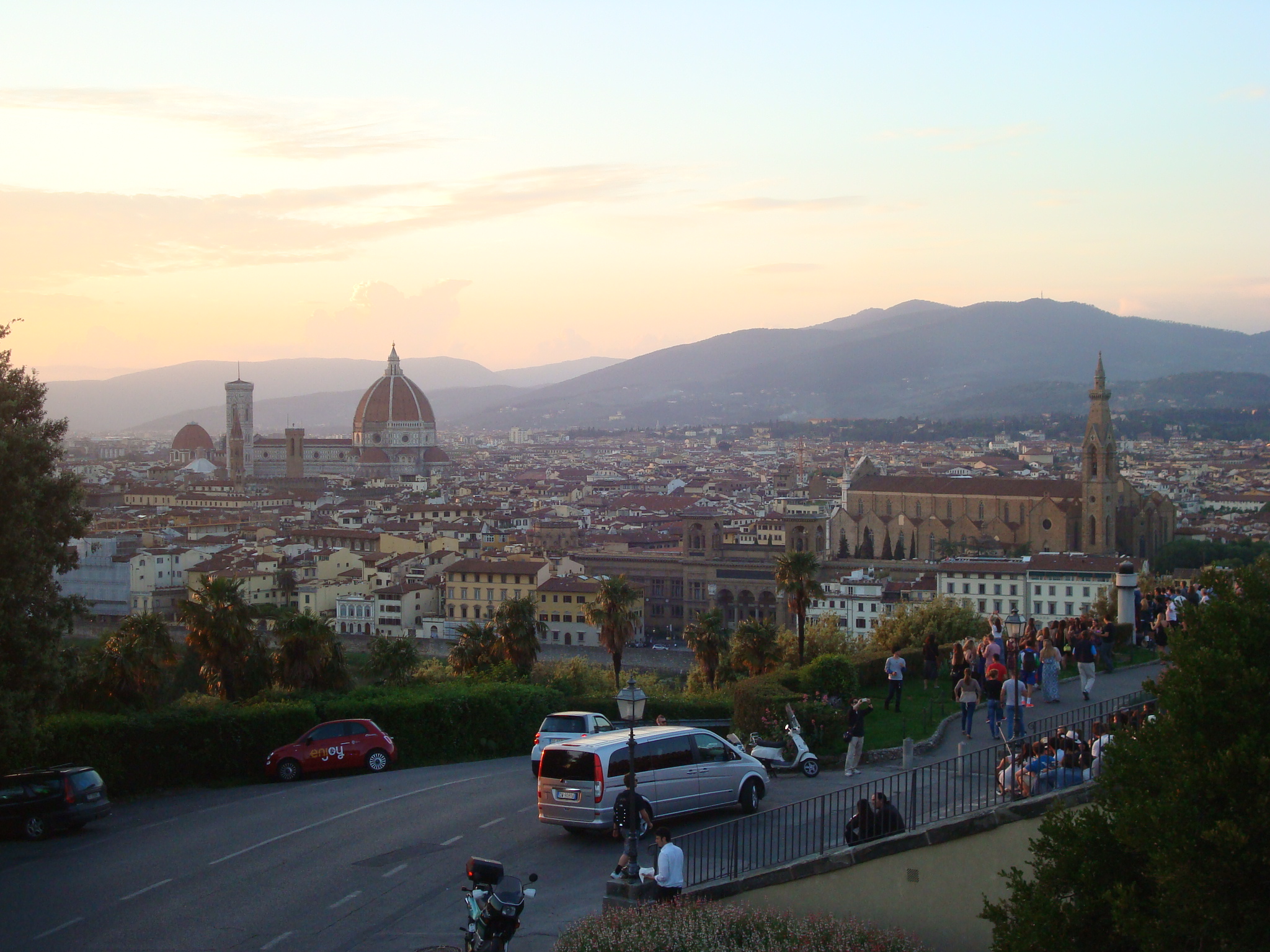 Getting to/from Florence Italy:
If you're coming from Rome's Termini train station, take a Trenitalia train to Florence train station, Santa Maria Novella.  To get to Termini from the metro, it is stop: Termini.  Make sure to search and pick Firenze SMN and Roma Termini.  Check the duration of the trip which should be 1.5 hours.
There are 3 classes of trains that you can research on their site.  Some are express and others local (may take 3X as long).  Rome-Florence one way tickets can be as low as $20 euro if you book ahead.  Booking closer in means higher pricing as seats are taken and availability lower.  I highly advise to book ahead.
Since this is a main route, there are trains every ½ hour or hour.  From SMN, there are numerous local buses to take you to Florence's center or elsewhere.  If coming from another direction than Rome, book your train ticket at Trenitalia also going to SMN.
Check out my post on Italian Rail travel for more detailed information.
Reading & Research:
Check out Fodor's Florence & Tuscany for even more places to go.
Il Duomo - Florence, Italy