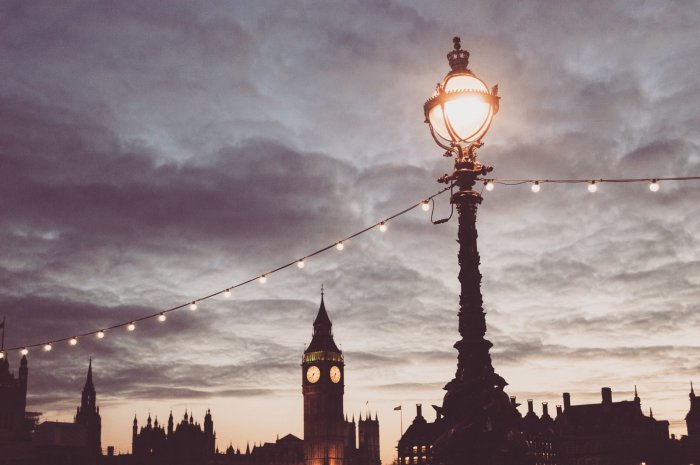 Below is my hotel review for the Hilton London Metropole.  This hotel was well located, accessible, modern, clean and luxurious.  Everything you would expect from a Hilton hotel.  I booked my reservation 3 months prior to arrival using Hilton Honors points.
Hilton London Metropole – Hotel Review
225 Edgware Road, London W2 1JU, United Kingdom
Review:
My 3 night stay at Hilton London Metropole was during the summer month of August.  This hotel has more of an international "business-y" feel and was busy and bustling during my stay.
My hotel room was clean, beautiful and overlooked Edgware Road.  There was not any outside noise that could be heard despite the Edgware Road location which is on a busy, trafficked street.  The room amenities are modern as is the whole hotel.  My favorite part of staying at this hotel was the Walker Shortbread cookies that were part of the complimentary coffee/tea offering.  Every day those Walkers were replenished and I just couldn't resist.
Downstairs, there is a café where you can buy coffee, pastries, snacks, etc.  This was very useful and convenient.  There are some good grab and go options for breakfast in case you don't want to sit down at the hotel restaurant or need something quick.
Onsite, there is a gym, pool, restaurant and complimentary wi-fi.  Unfortunately, I didn't get a chance to try them out.
Nearby is shopping, restaurants and retail.  Marks and Spencer is across the street from the hotel.  You can't miss it if you are walking from the metro station.  As well, along Edgware Road, there are a lot of different ethnic restaurants, Starbucks, Costa Coffee, a pharmacy, etc.  One of my meals was Middle Eastern/ kebabs from Halal Restaurant on Edgware Road.  I would recommend this restaurant.
Getting to/from:
Hilton London Metropole is located at the Edgware stop on the brown/Bakerloo line, the pink/Hammersmith & City line, the yellow/Circle line and green/District line for the Underground/metro (in zone 1).   From the underground stations, the hotel is a short walk away.
Because there are so many different underground station options, getting into the center of London (or anywhere) is very convenient and easy.  Also, there are many city buses that pass on Edgware Road.  I used to take the bus along Edgware to get a sense of the neighborhood and see what different shops were around.
If you are coming from Heathrow airport, you can also take the Heathrow Express train and get off at Paddington stop (brown line).  From there, you can walk or take the metro one stop over to Hilton Metropole.
Other:
For my 3 night reservation, I used Hilton points.  At the time, there was a promotion with Hilton Hotels to stay for 3 nights using Hilton points and get the 4th night free/complimentary.  Sounded good to me!  For this stay, 25,000 Hilton points were needed per night.  Thus, 75,000 Hilton points total for the stay.
I wasn't charged a "city-tax" like my Italy Hilton stays – or other incidental fees.
To check how many points you will need for your stay, go to Hilton.  Since my stay, the Hilton points need for this hotel have increased a lot.  However, the British pound is now almost at par with the US dollar versus when I visited.   It was 2 USD for 1 pound when I was there.  This means you can now book this hotel for 50% off just based on currency.
Recommend (Y/N): Yes
I would stay here again and recommend this hotel.
**Feature photo by William Santos.