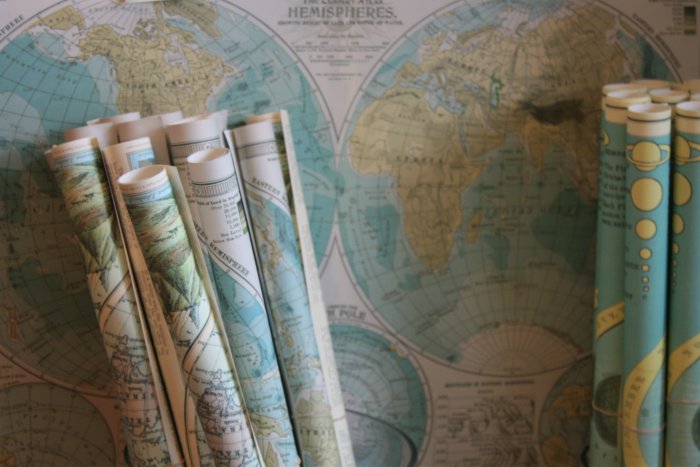 How to travel, fly and stay on an Italian vacation for free (almost!)
If you have Italy on your bucket list of places you're dreaming about but think it's out of your budget, then read this article.
In it, I share how I travelled to Italy and back and how I stayed at top of the line hotels – all for next to nothing.  If I can do it, so can you.  And once you read through this recount, you'll see how easy it can be with a little planning and perseverance.
So how do you achieve an Italian vacation for free?  By using air and hotel loyalty programs to your advantage.  You don't have to compromise on quality at all.  In fact, you'll have some of the best lodging and flight options if you plan out how to achieve your goal – which is free travel to Italy!
Note: I am not an affiliate for any of these loyalty programs or credit cards – and don't make any money for mentioning their name or for any links.  I am just sharing how I travelled for free and which specific companies I used to do so.
Now, on to the good stuff…
Award Ticket Reservation/ Flight
I flew on American Airlines from Ft. Lauderdale to Rome (connection in Charlotte) and returned from Venice to Ft. Lauderdale (connection in Philly).  Flying into one airport and flying out of another is called an "open-jaw".  And yes, that's possible with an award ticket.  To do this, you have to have one airport in common – ie. Ft. Lauderdale.  This is helpful in that you can start at one point and travel to another point – and not have to backtrack to your original point to fly back home.  Open jaws are perfectly viable "round-trips".
Another example of open jaw is FLL to FCO/Rome and FCO/Rome to NYC – here the common airport is FCO.  But since you are leaving from US, then it would make sense to have a common airport in US.
I secured an Award Ticket for my trip using 45,000 AAdvantage miles and paid $60 in taxes.  So, the flight was essentially free except for the taxes.  The 45K miles (MileSsaver award) represent a non-peak travel time.  For a peak travel time, the amount of miles need for award ticket will be more.  When going to Italy, I recommend a non-peak time anyways to avoid the crowds and to get more availability in hotels and flights.
If I had purchased my ticket outright (ahead of time), that airline ticket would have cost $600+ round-trip.  Early May is when I travelled and that's really getting close to peak time over in Italy as it's nearing the summer.
How did I get miles for an Award Ticket?
To get a bulk of miles, you would have to either fly a lot (ie. every weekend) – or get an airline credit card.  In this case, I recommend getting a credit card.  The one for signed up for is Citi Platinum Select AA card.  This card has a $0 annual fee for the first year and 30,000 bonus miles if you spend $3K in the first 3 months.  I was able to get this card on a promotion – so it was 60,000 miles for $3,000 spend in 3 months and $0 annual fee in year 1.  That's double the bonus miles for the same activity!
Timing when you get a credit card is also beneficial.  The 60,000 offer appeared in Oct – Dec when credit card companies are trying to make their card acquisition numbers.  I still see this card offer in market to certain select customers.  I don't see this promotional offer on the AA website but I get this offer in the mail often (at 50,000 bonus miles).  Look out for it online or in the mail as it's more than worth it to get this card for double the bonus miles.
Therefore, you will accumulate 63,000 miles total.  60,000 from the promotional bonus and 3,000 miles after $3,000 spend (ie. 1 mile per $1 spent).  You will have more than enough miles for a round-trip (or open-jaw) award flight to Europe during a non-peak time (and/or a peak time frame).
I travelled with my family members and they each had enough miles in their own AA accounts – some from past travel and some from getting an AA card also.
Hotel Accommodation – Award Reservation
During my vacation in Italy, I stayed at American hotels using hotel points because I wanted a more luxury hotel and more modern amenities.  These hotels were not in the center of town.  If there were hotels available using points in the center of town, they would require a lot more points.
Here's where I stayed and their equivalent points today (note: I had to use less IHG points for Rome but more Hilton points for Florence & Venice when I went there – but it's all good):
Rome – Crowne Plaza – 30,000 IHG points per night (my 3 night stay = 90,000 IHG points)
Verona – Crowne Plaza – 20,000 IHG points per night (1 night stay)
Florence – Hilton Garden Inn – 14,000 points non-peak per night (my 2 night stay = 32,000)
Venice – Hilton Garden Inn – 16,000 points non-peak per night (my 2 night stay = 32,000)
There's not as much seasonality for hotel rooms as there are for airline award reservations.  Thus, there is more likely to be availability for hotel rooms closer in to your arrival date than there will be award flights closer in to your travel date.  In short, book your flight award ticket as early as possible.  But you have a little more wiggle room on the hotel bookings (in case you are waiting for points to post to your account).
If I had booked these rooms without points, here's what the cost would have been (May timeframe):
Rome – Crowne Plaza – $136 per night (3 nights=$408)
Verona – Crowne Plaza – $118 per night (1 night=$118)
Florence – Hilton Garden Inn – $129 per night (2 nights=$258)
Venice – Hilton Garden Inn – $204 per night (2 nights=$408)
Total saved by using award reservations: $1,192.  Prices for hotels are variable so in peak or busy times of year, the prices may be higher and in some cases during lull times, it may be lower.  But in general, at these hotels, I would expect no lower than the $118 per night at any American hotel chain.  In fact, for that hotel, even $118 is a steal.
Whoever says that loyalty programs don't provide value or that they are difficult to use are missing out on major savings.
I will share that I did have city-taxes (read more about this in my review of each Italian hotel) that occurred despite my reservation with points.  However, that pales in comparison to the value I received.  I'm still not a fan of the city-tax but it's better than paying $1,192 to stay at some very, very nice hotels.
How did I get the hotel points for a hotel Award Reservation?
Once again, I have to share that I got the bulk of my points from credit card sign ups.  I signed up for an IHG credit card that offered 100,000 bonus miles after spending $4,000 in 3 months with a $0 annual fee in first year.  I no longer see this promotional offer from IHG but that doesn't mean it won't resurface.  IHG recently changed their loyalty program in late 2016 so that may be part of the reason for the holdout on high bonus promotions on their credit card (or not).
Right now IHG credit card has a 60,000 bonus point offer after $3,000 spend in 3 months.  Also, there is a 5,000 bonus point kicker if you add an authorized card user as well as 10% point rebate on award redemption.  This means is that if you have the IHG credit card and redeem 30,000 points for a hotel night, you will get back 10% or 3,000 points into your account.  Thus, the points needed in effect is only 27,000 points for the hotel night.
My travel companions (ie. my family members) at the same time signed up for the Hilton Visa Signature credit card.  Today, this card carries a 75,000 bonus point offer after $2,000 spend and no annual fee.  One person getting this card would cover the 64,000 points needed for 2 nights in Florence and 2 nights in Vencie. There's even enough for an additional night using points and $ (or if you spend a bit more to get to 14,000 points).
If travelling with a travel companion or family member, you can tackle the accumulation of miles and points together.  That means double the points or miles in some cases if you both get credit cards.
Card Considerations:
An additional plus for both of these cards is no foreign transaction fees!  Also, if you have to pay city-taxes at the hotel, use your respective cards to get 5X IHG points or 6X times the Hilton points.  The card language says 5X IHG points or 6X HHonors points on hotel stays.  But what this means is any charge at the hotel property (ie. dining, city taxes, room charges) qualifies because IHG or Hilton is the hotel merchant.  It all adds up and can be used for a future trip.
Getting these cards by pre-planning ahead of time is not that difficult.  You don't have to carry a revolving balance to incur additional interest and fees.  With planning, you can be diligent and organized about what you spend ($3,000 and $2,000 respectively for the IHG & Hilton cards) so that you don't go overboard and incur additional cost.  We're trying to get our points for free travel, remember.  You can even space out your card acquisition so that you are working on one at a time.
As well, you may incur a minor ding on your credit or you may not.  However, that ding will go away as you pay off your balance in full monthly for both of these cards.  If you feel like you can't pay off balance in full for each of these cards, then I would advise to not do it.  You have to be responsible about miles and points and how to obtain them for free!
What would this have cost out of pocket?
By adding up the cost of flight and hotels, I saved $1,792 from using airline miles and points.  Keep in mind that if you're travelling with other people in your group, you'll save the hotel $ portion for them as well because you can share a hotel room.
That's money back in my pocket to spend during my trip on sights, food, shopping, etc.  Or I could just pocket it for other uses.
You can have an Italian vacation for free!
Hopefully, by detailing out my travel to Italy using miles and points, I have illustrated how attainable this can be.  If you've never used a loyalty program or credit card in this way, start out small or one at a time.  You'll start to see how the programs work and become more confident.  Then, once you take your first trip with miles and points, you'll be hooked (as so many of us are J)
Travelling doesn't have to cost an arm and a leg.  You can manage your budget and in this case loyalty programs to maximize value on your trips.
Good luck and let me know if you end up taking a trip using miles and points.
*Featured photo by Ruthie at Unsplash.
Join the Newsletter fun
Get updates on the latest tips & trips