Maui was the first stop on my trip out to the Hawaiian Islands in June.  After hearing countless stories about how beautiful and amazing this island is, of course, I wanted to explore Maui's different areas to experience it all.  I was not disappointed.  There is so much to do here and different parts of Maui are completely unique.  If you like water sports, hiking, nature, beautiful sunsets and natural produce, you will enjoy.  And who doesn't, really…
To explore Maui, let me reference the different areas of the island.
Central Maui
This is the area in between/ connecting West Maui and the rest of Maui (if you picture a lopsided figure 8).
–         The Maui airport, aka OGG, is in Central Maui.  From here, rent a car to get to your final destination.
–         Kahului is the main town in Central Maui.  It's more commercial here with brands like Costco, Target, Whole Foods, Macy's, etc.
–          Queen Kaahumanu Center is the largest mall in Maui.  Also, it's where the buses convene so if you are heading to West or South Maui, come here to catch the bus ($2 per ride).
West Maui
–          Lahaina is a main town in West Maui.  Here you'll find lots of waterfront dining and shopping options.  It's a bit touristy because everything here is geared towards tourists.  The beach is easily accessible, beautiful and cold (or refreshing, depending on your perspective).
View of Kaanapali Beach from Whaler's Village.
–          Kaanapali is another main town in West Maui north of Lahaina.  The beach here is very beautiful.  This is also a more upscale and expensive area of Maui.  There are a lot of resorts and hotels along the beach here.  We stopped off at a shopping/dining complex called Whaler's Village for lunch.  It is beachfront and you can dine with an ocean view.  It's a bit pricey but there is a range of options for both dining and shopping.  You can swim in the ocean or lounge on the beach.  Ka'anapali Beach makes it onto Best Beaches in the World almost every year.  I can see why.  It's beautiful (and busy and cold) with the mountains in the distance.
–          Driving along Hwy 30, there are fruit stands and local markets to stop off at and buy locally grown produce.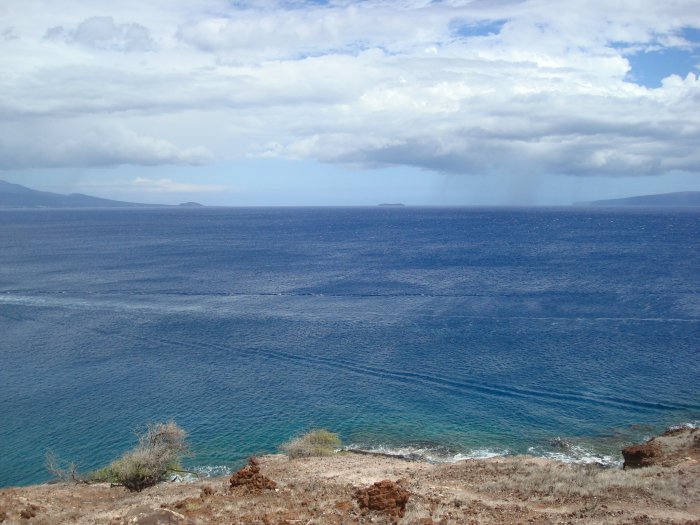 In between West & South Maui, there is Maalaea town.  For me, this was an overlook stop out to the ocean.  From here, you can spot humpback whales.  It's a beautiful view.  Not much else to do there.  If you are driving from South Maui to West Maui, before you get to Maalaea, you will see the Maui Ocean Center on your right.  It's pricey at $28 per person.  You probably get more intro to sea life by snorkeling on the reefs.
South Maui Shore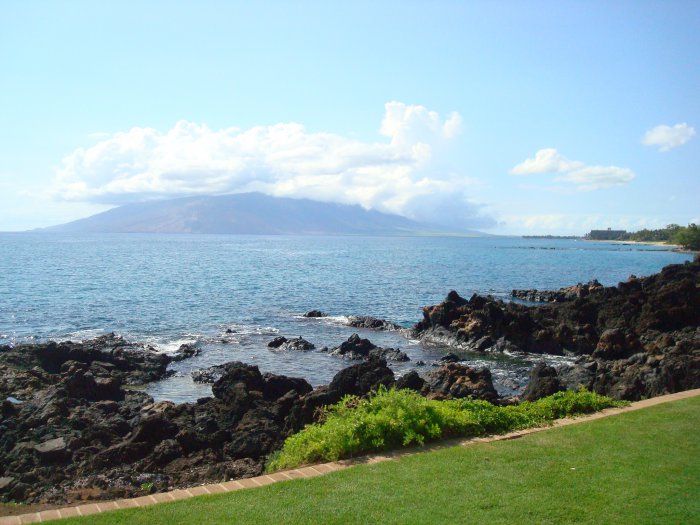 –          Wailea is the main town in South Maui.  This is where I stayed at the Waimea Resort by Marriott.  The beaches are absolutely beautiful here and in my opinion, warmer than the beach in Kaanapali or Lahaina.  There is a paved beach path that you can access to walk or jog along the beachfront.  Access the path from most Wailea resort beachfronts and also Polo beach (South of Wailea beach).
Haleakala National Park
This one deserves it's own post, Discover Haleakala National Park & Crater on Maui.
Explore Maui's 'Upcountry'
This is the area north and west of Haleakala Crater; also south of Kahului town/Central Maui.
This area of Maui has a lot of farms, ranches and agriculture.  Most of Maui's produce comes from this region.  I recommend a drive through this area and moreover a stop or tour at one of the farms or ranches.  To get to this area may take a bit of time as there isn't a direct east/west highway.  You'll have to go up to Kahului town (Central) and drive south on Haleakala Hwy.  Branch off onto Kula Highway towards Kula.  I recommend combining Haleakala National Park with a trip/tour of a farm in Upcountry region.  They are both in the same area and you'll save time from not having to drive back and forth.
The Kula Highway is a very scenic drive with overlook of Central Maui, the water and the West Maui Mountains.  It's very misty but beautiful.  The roads are also winding and bumpy here.
A Farm Tour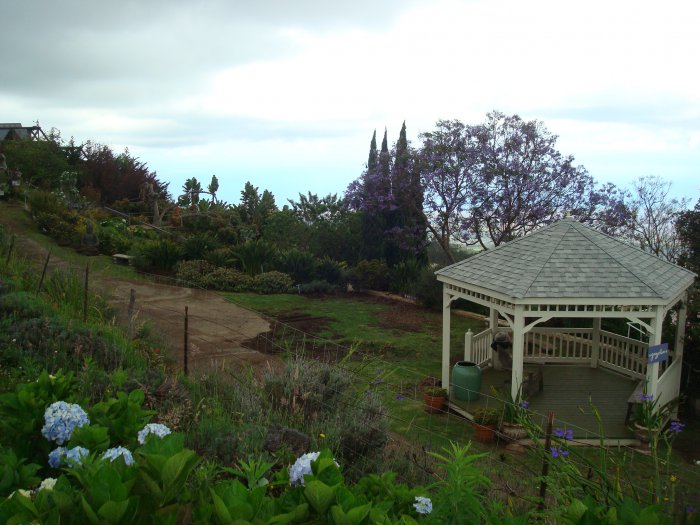 One of the farms I visited was the Alii Lavender Farm.  I looooove lavender so I had to stop here.  It's a lovely farm filled with lavender plants.  The smell is heaven.  You can also purchase lavender plants to take back home.   There is a gift shop that sells lavender items.  I found most of these items to be very overpriced.  As well, you can get a lavender tea, lavender honey and lavender scone (all made with real lavender) to munch on.  I did and it was also yummy.  It's about $3 per person to enter or $12 pp for a walking tour of the farm.  I didn't do the walking tour because the farm is very walkable by yourself.  I think the guides may tell you more about the plants, gardening, etc but I thought that price was steep so I opted to just roam and enjoy.
A few things to note: The lavender farm is large and there are slopes. My trip was in June which is when a lot of the lavender plants are in bloom.  If you are here in the winter or fall months however, you may not see the blooms in their full glory.  During that time, it may be more worthwhile to visit another farm or ranch where the produce or plants are in bloom or season.
Unfortunately, I didn't have additional time to explore Maui's North and East shores.  My references below are from research and peer recommendations.
North Shore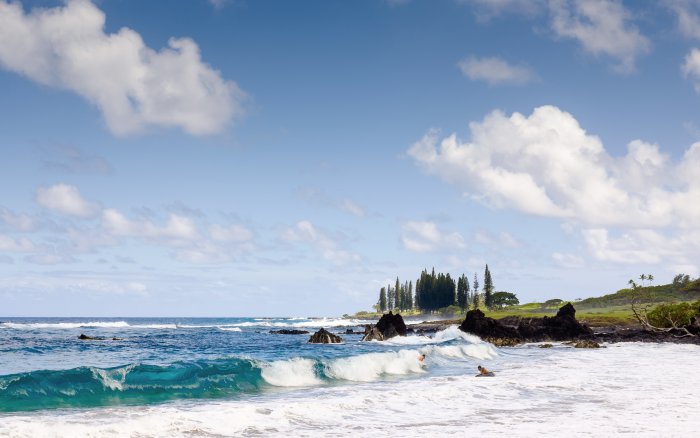 Photo of Paia, Hana Hwy/North Shore by Luca Bravo
–          Paia is the main town in North Shore.  This is a town known for surf shops and surf viewing.  Check out Hookipa Beach for surfers, windsurfers and kiteboarders putting on a show.
–          -Road to Hana (Route 36) starts in Paia and traverses 55 miles to the east.  It's a winding road all the way east and around Maui's east coast.  I didn't take this road (because I was weathered from the winding roads of Haleakala and Upcountry) but I've heard the views are lovely.  In the summer months, there will be a lot of traffic on this highway so leave enough time to complete this activity.
–          Waianapanapa State Park:  Explore Maui's only black sand beach
East Maui
–          Kipahulu is the main town in East Maui.
–          The two main attractions are Charles Lindberg grave and Oheo Gulch.  OG is part of Haleakala National Park and includes a series of cascading streams/waterfalls.  You can also hike up Waimoku Falls (2 miles).
The best way to explore Maui is really to relax and enjoy the views & the vibe.  Take a drive along the coast, visit the crater or enjoy the beach.
For more Maui articles, check out my hotel review of Marriott's Wailea Beach Resort and my post on Haleakala National Park.
Feature photo of surfer on Maui beach by HHach on Pixaby.
Kaanapali - West Maui
Lahaina - West Maui
Maalaea
Paia Town
Haleakala National Park & Crater
Wailea
Hana
Oheo Gulch
Lavender Farm
Kahului