Take a Royal Tour of London.  Visit 4 Royal Palaces.
When planning my trip to London, one of the sightseeing areas of interest that I was drawn to was the Royal Palaces. For Americans, the Royal family and all their goings-ons are almost like a make-believe. We don't have an equivalent here in the US yet there is a fascination with this group of people and their lifestyle. They seem to be Britain itself. And when you are in London, it's hard to not notice all the souvenirs of HRH (Her Royal Highness) and Royal stuff.
Luckily, with my London Pass in hand, a few of the Royal residences were included so I could see what all the fuss is about. The only Royal residence that is a separate ticket is Buckingham Palace.
So, let's begin our Royal Tour of London.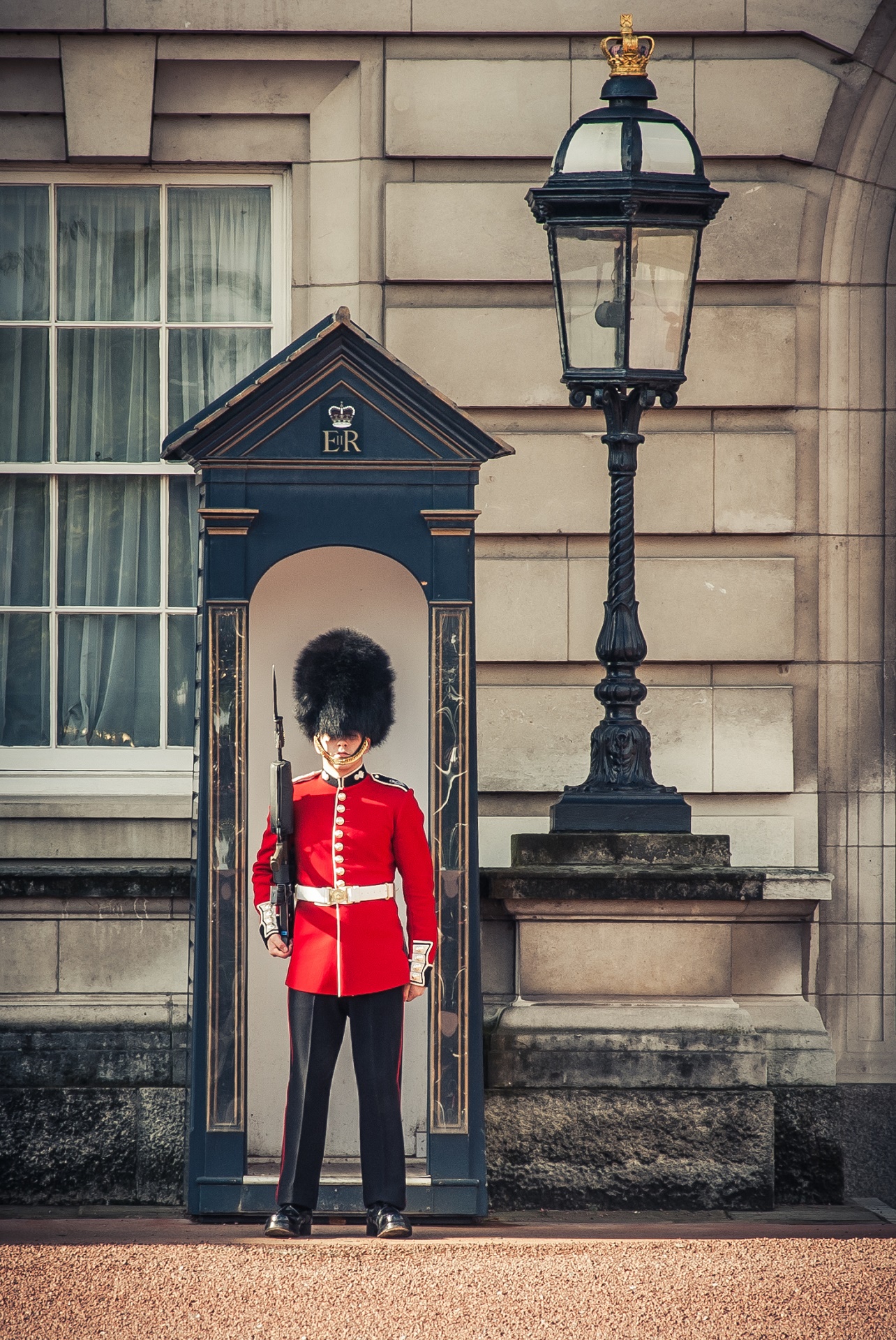 Open only during the summer months of July and August.  Buckingham Palace is both a residence and an official, working office.
Here you'll see the 19 State apartments furnished with items from the Royal Collection as well as the Picture Gallery.  Your ticket will also get you access to "Royal Gifts".  This is a special 2017 exhibit that displays the many gifts the Queen has received during her reign from all over the world.
I visited prior to 2017 so I haven't seen the Royal Gifts" exhibit.  However, during my visit, some of these items were on display at the Tower of London.  It's amazing what small, non-wealthy, 3rd world countries will part with to give as a gift to the queen.  When I visited, there was a gown exhibit/ display of the different outfits worn by Queen Elizabeth during her reign.  Unfortunately, photography is not allowed in the State Rooms so I have no pics to show for that.  The apartments are very lavish and decorated with many different art works and beautiful furniture.
Although there's no photography in the state rooms, you can take pictures in the garden.
Currently, Buckingham Palace is also offering a Royal Day Out.  This includes the Palace along with the Royal Mews and Royal Art Gallery.  For directions, click here.
Kensington is synonymous with Princess Diana as it was her residence during her life.  Today, William and Kate and Harry now reside at Kensington.  But there are parts of the Palace still open for the public.
Your London Pass provides entrance to Kensington but do make note of the days and times.  Read my blog post, Is London Pass worth it?
Kensington Palace features the King and Queen apartments and the Kings Gallery and Staircase.  An exhibit called Enlightened Princesses is also included in your entry ticket (now until November 2017).  In addition, the Sunken Gardens (pictured above) is being transformed in honor of Princess Diana to "The White Garden".  This altered garden recently opened in the spring (April 2017 through summer) and features mostly white flowers and plants that are inspired by Princess Diana's life and memories.  From the pictures, the White Garden looks very beautiful.  2017 marks the 20th year since her death.  Thus, there are many special events planned in her honor this year.
Diana, her Fashion Story
There is an exhibit called "Diana, her Fashion Story" which has been brought back to display (open Feb 2017-2018).  During my visit to Kensington (a few years ago), I was able to see this exhibit and I do recommend seeing it.  It's a showcase of Diana's famous gowns and clothing as well as photographs (many of them very, very large and in black and white) by Mario Testino.  Diana resided at Kensington Palace and having this exhibit there to commemorate her seems only fitting.  I felt as if something would be missing if she wasn't somehow a part of the Palace.  And, I was happy to hear that this exhibit was revived.  It's also sold out on many dates.
Click the link for a look at a copy of my Kensington Palace brochure.
In addition, I recommend a stop over at The Orangery which is part of Kensington Palace.  Grab lunch or a tea service in an elegant and beautiful setting.
Hampton Court Palace & Gardens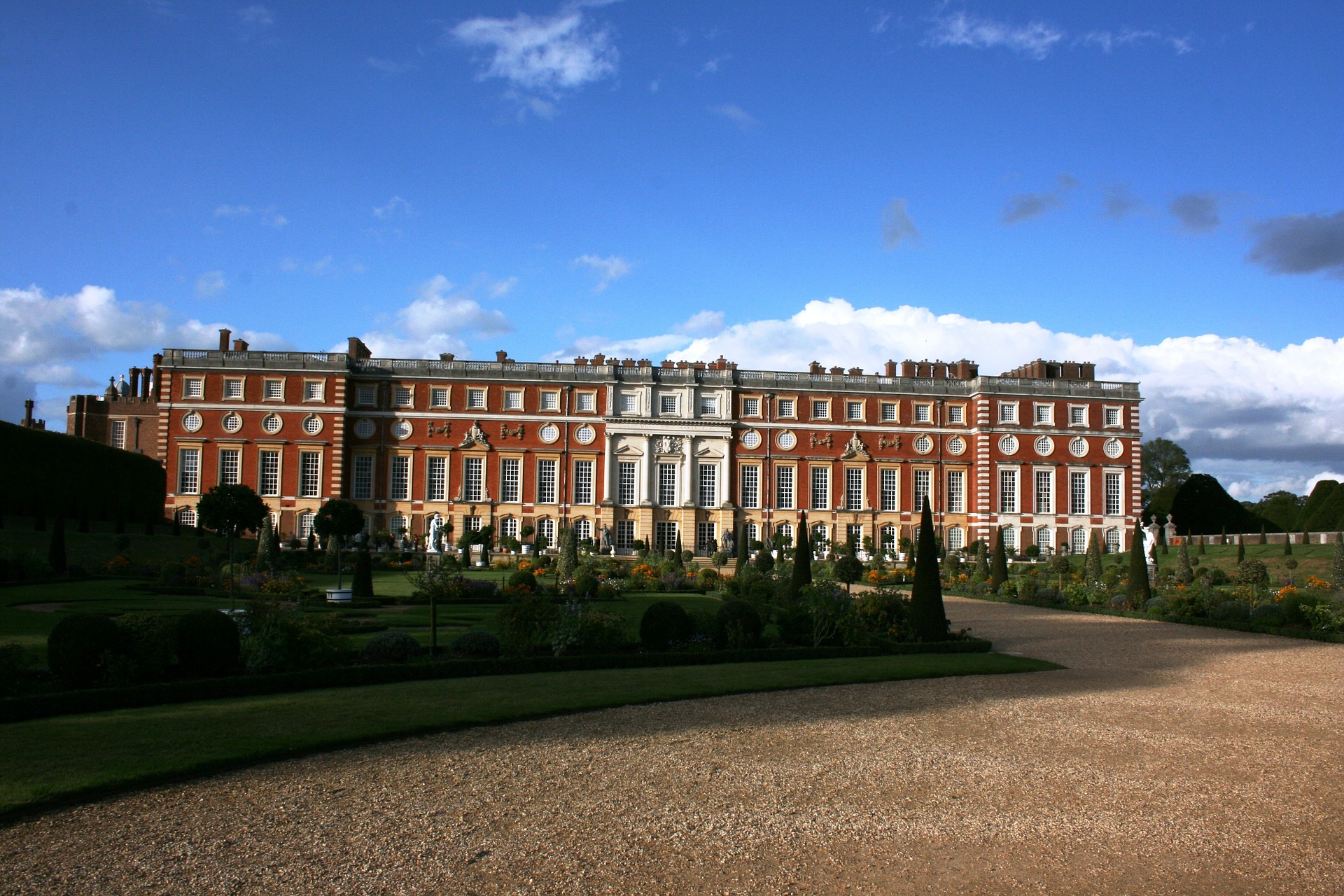 One of my favorite Palaces anywhere, Hampton Court Palace, doesn't disappoint.
It's a sprawling building with many things to see inside and out.  There are state apartments, Henry VIII's Great Hall, Henry VIII's Kitchens, the Chocolate Kitchens, a Royal Chapel and an art gallery.
Outside there's as much stuff to see as inside.  This includes the Great Maze (the largest maze in the world), beautiful & intricate gardens reconstructed to mirror the original 1700's style, the Kitchen Gardens (where food was planted and reaped), Royal tennis courts and the Great Vine (the largest single vine producing grapes!).
Attached is a copy of my Hampton Court Palace brochure so you can see the layout of the Palace and descriptions.
My favorite part was the Gardens.  There, I took a ton of pictures with the well manicured trees shaped into upside-down ice cream cones.  When I was there, they had not discovered the Chocolate Rooms as yet.  So boo-hoo for me to not see that because I just love chocolate!
You can get a free Audio Tour of Hampton Court Palace & Gardens.  There are some guided tours as well but those are seasonal.
Plan on taking some time to get out to Hampton Court.  It is 40 minutes to an hour from central London by train.  As well, plan on at least a half day to enjoy the Palace and Gardens leisurely.  For directions, click here.
Attached is a copy of my Hampton Court Gardens brochure which shows a map of the Gardens and short descriptions.
Windsor Castle, the oldest and largest inhabited castle in the world (900+ years), is where the Queen typically spends her weekends.  If she is in residence, her personal banner (standard) flies from the Round Tower.  The Castle is also used for state and ceremonial affairs and is considered to be 'in use' or a 'working' Palace.
Entry will get you into the State Apartments, St. George's Chapel (weekdays – visitors; weekends – worship only) and the semi-state apartments (in winter only).  You'll also be able to see Mary's Dolls House which is incredible that such detail went into a dolls house.
Click this link to explore the different rooms of the Dolls House.
Or watch the Vimeo video below from The Royal Collection Trust about the restoration of the Dolls House.
If you have a London Pass, Windsor Castle is included as a pass attraction.  For more information, read my blog post, Is London Pass worth it?
To get the full history of Windsor, join the Precincts Tour, a guided tour, which lasts 30 minutes and is free!
As well, M-Sa at 11am, there is a 'Changing the Guard' ceremony at Windsor (in addition to the one at Buckingham Palace).  The ceremony starts in the town of Windsor and arrives/ends at Windsor.  This occurs between April and end of June and on alternate days for the remainder of the year.
Check the timetable if/when booking to make sure the Palace is open and what you can see with your tickets at what time.
Click on a copy of my Windsor brochure for a map of Windsor Castle.
Click here for directions.
Madames and Messieurs, this concludes our Royal Tour of London and its many Royal Palaces. Now, get a spot of tea and move it along.