It goes without saying, Pisa is touristy. You will be a lemming in the swarm of tourists taking tilted pictures with the tower.  But that is precisely why you should check out this attraction.
As my bus pulled up to the Piazza del Duomo and I caught sight of this spectacle, I knew I had come to the right place.  There is something so fun and silly and youthful about being at Pisa Tower.  Everyone is smiling and happy and they lean over to push upwards, carry on their back or poke fingers at this tower in perspective pictures.  It's contagious.  If you don't do these crazy pics you will be the odd ball out.
Pisa Tower was restored in 2001 but is still leaning.  The top's center leans almost 13 feet from the base's center.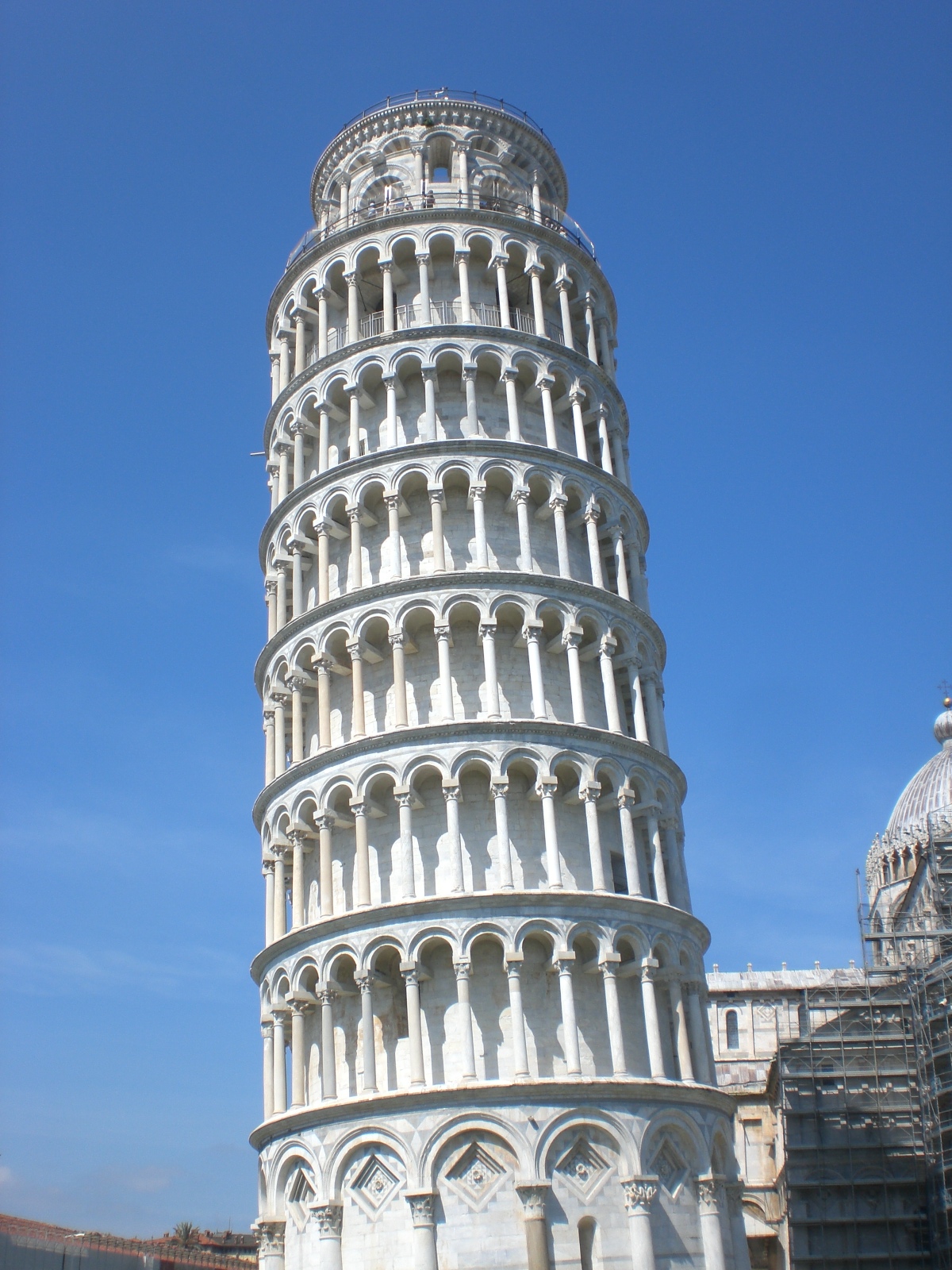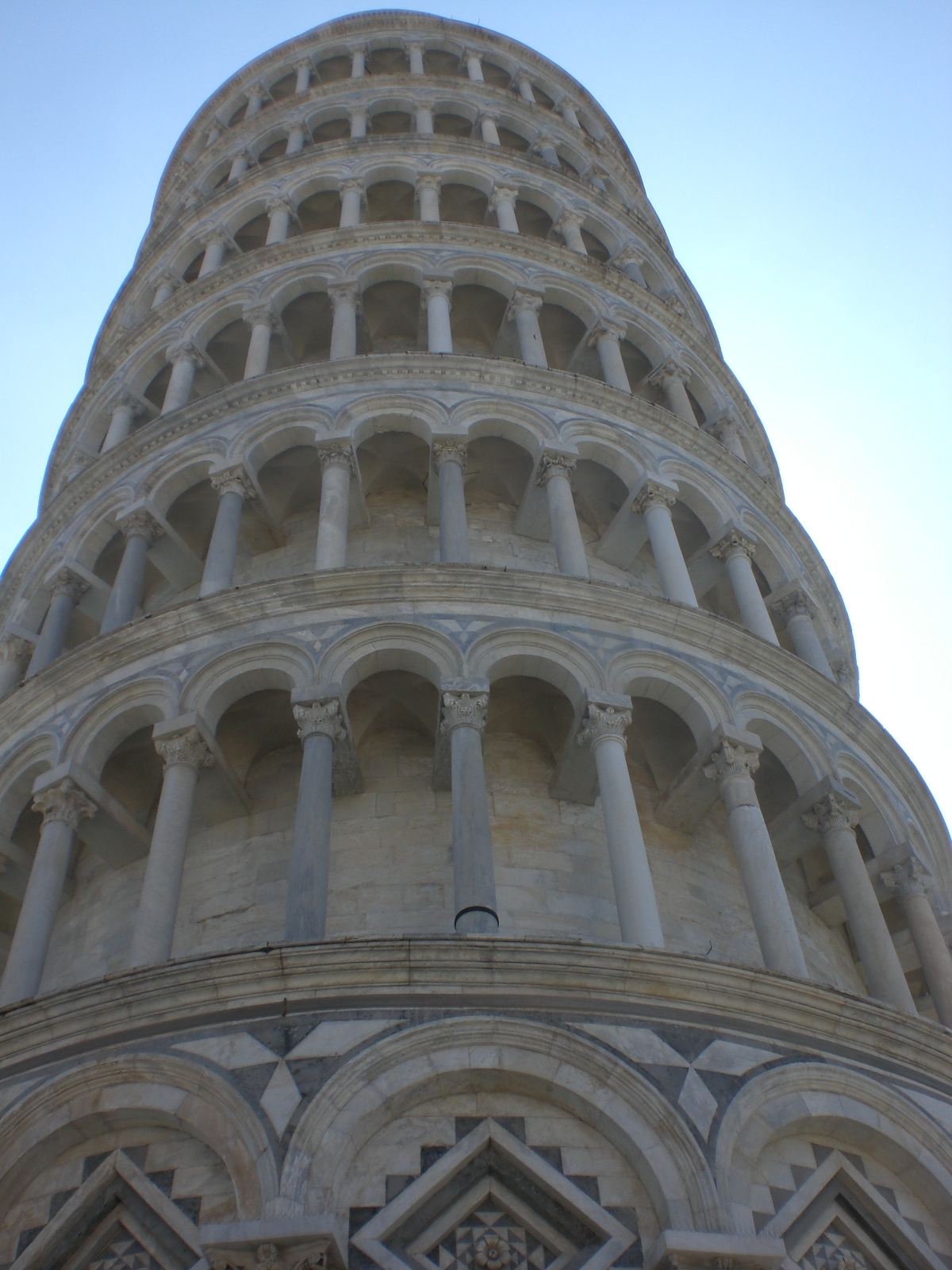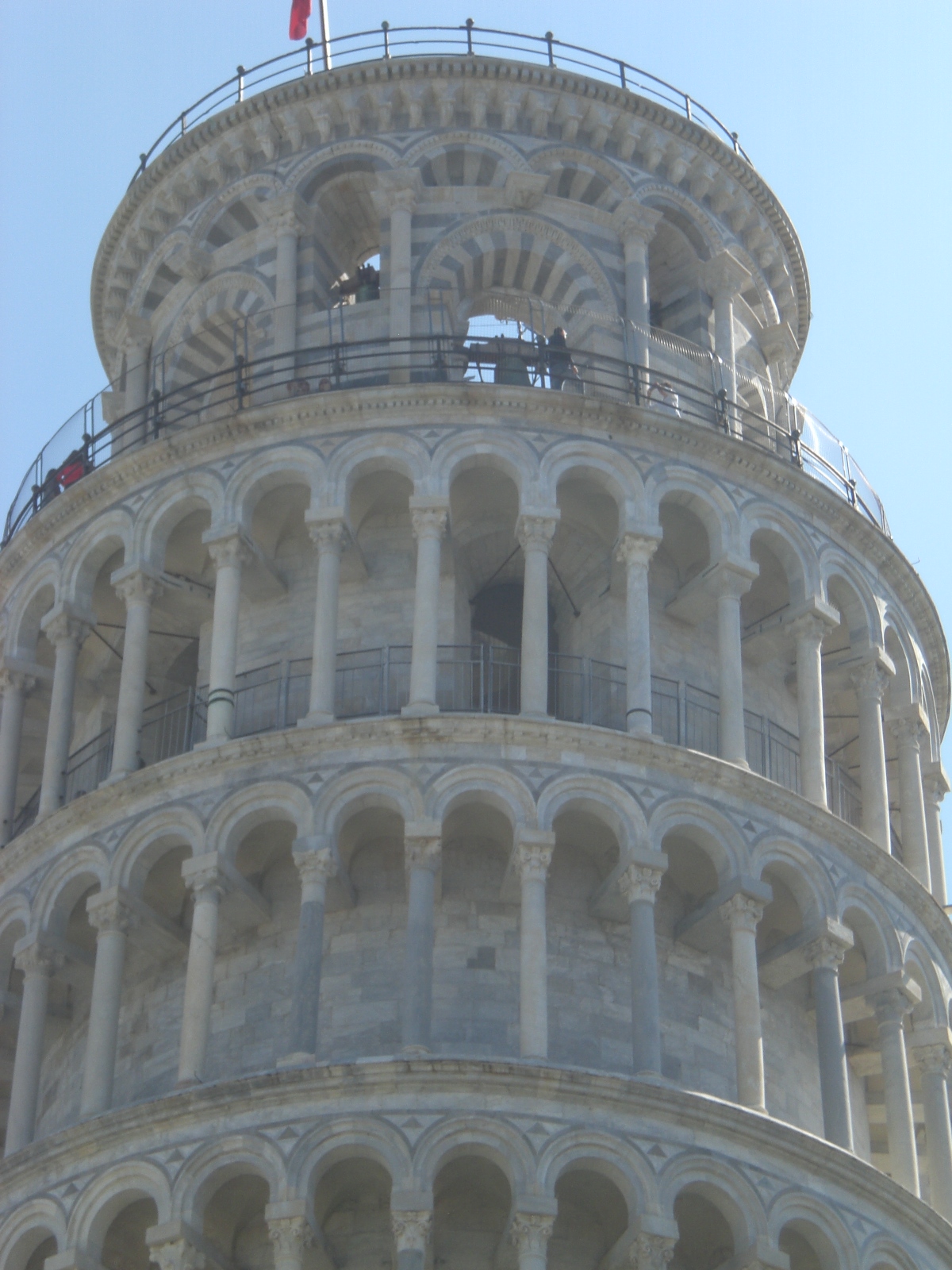 To climb the Pisa Tower, book tickets ahead or you can pay at the entrance ($18 euros).  I advise to purchase in advance if you are here in peak summer months.  Or if you want to save time standing in line.  It seems there is always a line to climb the Tower.
In addition to the Pisa Tower (which is actually the bell tower to the cathedral), there is a cathedral, cemetery and baptistery on the Piazza del Duomo complex.  For admission prices, visit opapisa.it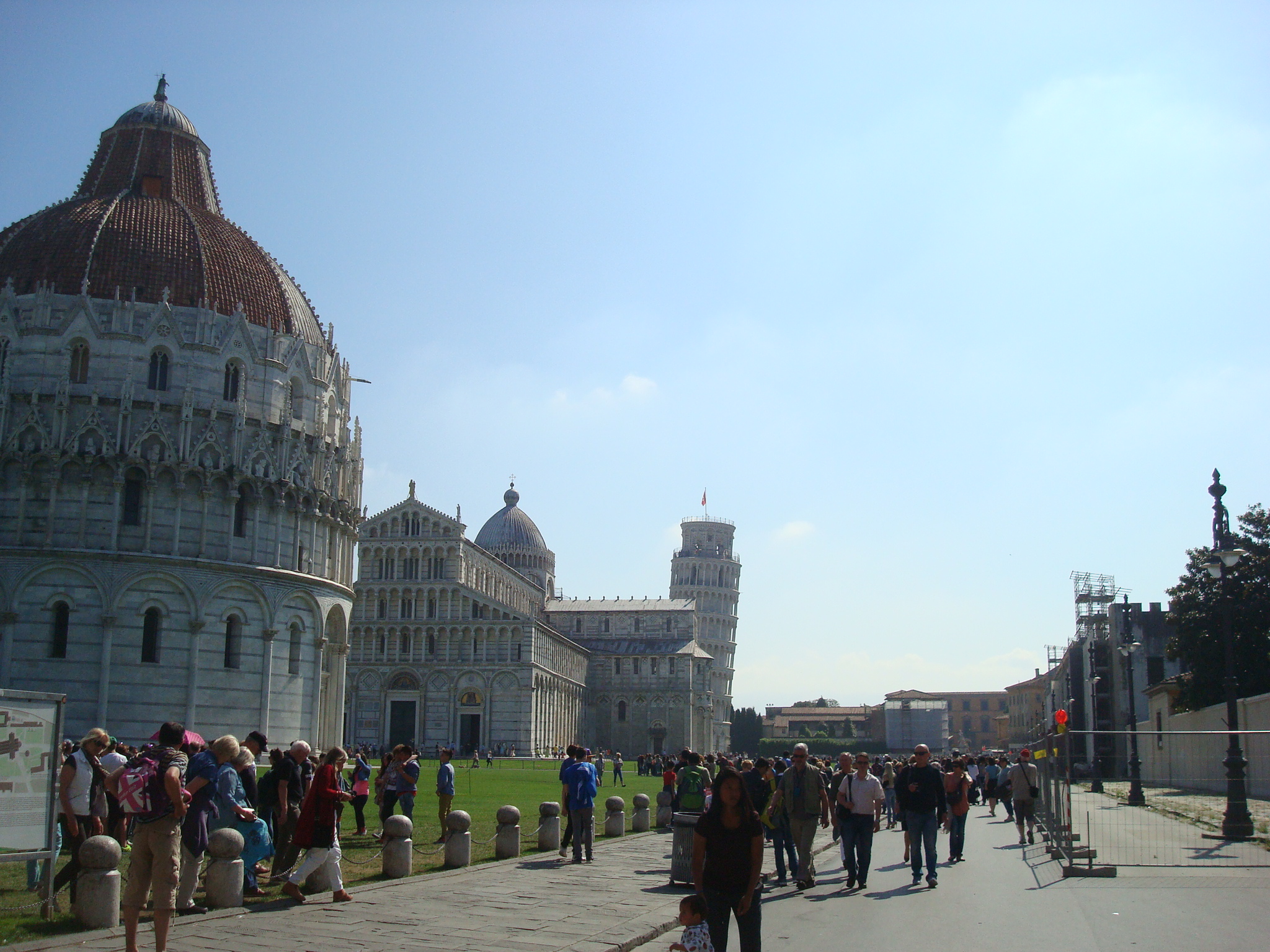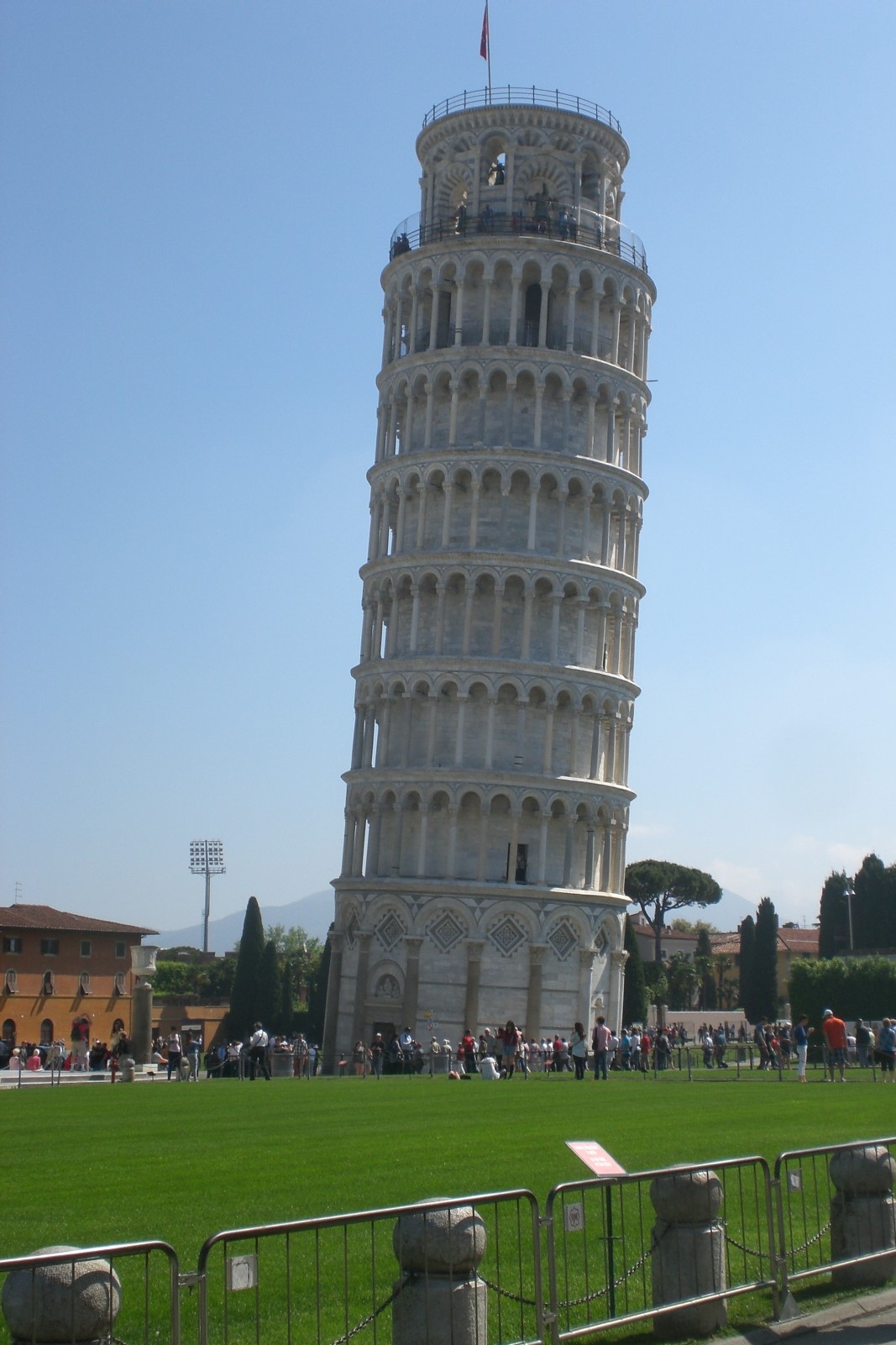 Surrounding the Piazza del Duomo are an infinite number of vendors selling souvenirs and handbags. Pick something up to commemorate your visit.  If you fancy a coffee, there's a McDonalds that is on the Piazza perimeter.
Getting to/from:
From Florence, buy a train ticket from SMN train station to Pisa Centrale station.  There's a train every 30 minutes and it's $14 euro round trip or $7 euro one way.  No need to buy tickets ahead of time because there isn't a discount for advance purchase.
Once you arrive in Pisa, take a local bus #4 or Lam Rossa to Pisa Tower.  Although I went straight to the tower, the town looked very walkable and interesting.  If you have the time, check it out.