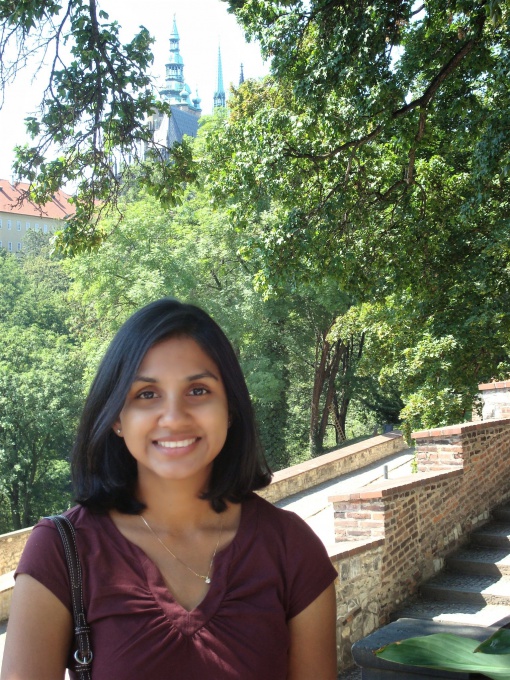 Prague Castle – Praha, Czech Republic
Travel Blogger – Travel ze Globe
Hi there,
My name is Fahmida Y.
Welcome to my travel website and blog.  I hope you stay a while.
My blog focus is on fun and attainable vacation trips that you can plan yourself and take with confidence.  My writings are about trips I've taken & planned during my career, school or school breaks.  It's amazing what you can accomplish and where you can go in a week or 2 weeks time.
Originally from South Florida, my favorite destination is the beach.  However, I love all types of travel & adventures and especially like going to places that are unique or historical with lots to see/do.
How this journey began:
Every year my family has a New Years Eve tradition.  Our tradition is to write down a goal on 12/31 that we want to accomplish in the upcoming year.  I've read that if you write down your goal and keep it in a visible place, then more likely than not, you will accomplish that goal.  So, each family member writes his/her goal down privately, then puts it in a sealed envelope, letting no one else know what is written.  This sealed envelope will then be opened the next year on 12/31.  Once opened, you have to read aloud what your goal was and whether you accomplished it.  My 2017 goal was to start a travel blog.  Thus, on Jan 17th, TravelzeGlobe.com made it's debut.
What I have learned in a few short months is that "starting a blog" is just the beginning.  I have been writing like a maniac and trying to figure out how to put together a website with social media ever since.  I have no background in web design, blogging, web development, social media, etc.  However, I do have a keen understanding of travel, loyalty programs, marketing, airlines, hotels and trip planning.
So far, I really enjoy writing and pulling it all together.  I appreciate your patience as I bring this to life.  I can't wait to engage with other travel enthusiasts and bloggers to learn and share more.
My travel style:
Typically, I take 1-2 week trips or vacations.  Or, sometimes I take 3-5 days off for a quick island trip or a local US based trip.  I like to travel internationally but I also love to explore the good 'ole US of A.  Different parts of the US can have something completely different to offer, showcase and appreciate.  These trips occur while working, studying at school or during a school break.
I am unlike many travel bloggers in that I haven't quit my corporate job to travel around the world (although I completely understand that urge & need, lol).  I'm not opposed to it but knowing me, I would get very lonely travelling by myself.  I am needy that way.  Plus, who's gonna hold my luggage when I need to go to the bathroom? Or be my 2nd alarm so I don't miss my train? :))
In addition, I try to tailor my travels to be somewhat paid for by miles, points or airline pass travel.  I enjoy the challenge of this endeavor.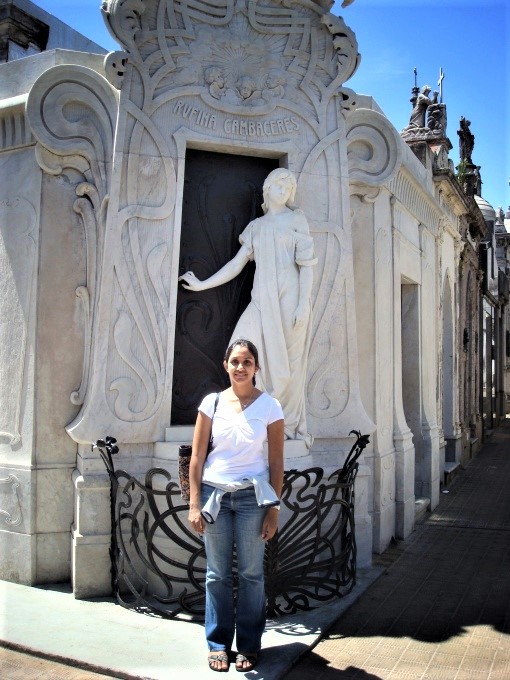 La Recoleta Tombs – Buenos Aires, Argentina
What's my travel cred?
So, what makes me think I can write about travel?  What makes my perspective and experiences credible?
I've travelled all over ze globe.  My blog posts are from trips I've planned, researched and taken myself.
Living abroad for various stints of time (West Indies, South America and Europe).
Studying abroad at a French business university.  In addition, I lived with a French host family in the beautiful & charming city of Strasbourg, France.
Working at a major US airline (Delta) in their marketing & loyalty department.
Active participation in airline & hotel loyalty programs to reap the benefits of free hotels & flights all over the world.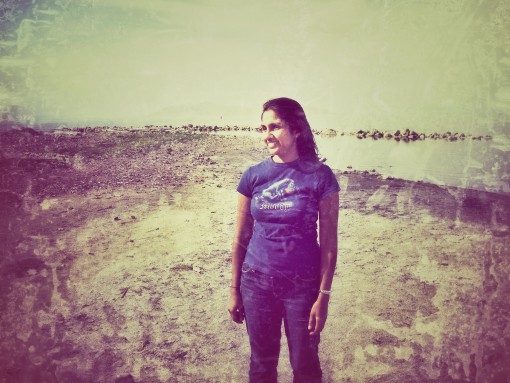 'The Salt Lake' – Salt Lake City, Utah – USA
The thing about me is….
Life's about choices.  Here are some of mine.  Maybe we have some things in common.  If not, there's no judgement amongst friends.
Coke versus Pepsi?  Coke
Coffee versus Tea?  Coffee in the morning (must have) and tea in the afternoon.
Crest versus Colgate?  Colgate
Domino's versus Papa Johns?  Domino's.  However, I am in both loyalty programs so I do order from both.
Beach vacation versus mountain vacation?  Beach
Nike versus Reebok?  Neither, I wear Saucony's which is a brand no one ever heard of.
Sweet versus savory?  Sweet.  My exception: salty chips.  Yum.
Dog person versus cat person?  Dog person but I love all animals.
Early bird versus Night Owl?  Night owl for sure.  Reference to dual alarm system above.
IOS versus Android?  IOS all the way.