Explore the Roman countryside via Villa D'Este in Tivoli. This town is on the outskirts of Rome and makes for the perfect day trip. Tivoli is easily accessible.  Once there, you have a choice of several sights: Villa D'Este, Villa Gregoriana or Villa Adriana.
Villa D'Este:
During my visit (in May), the citrus trees, irises and roses were in full bloom. The smell was heavenly.
Admission: $8 euro Nov-Apr / $11 euro otherwise.
Once you enter, view the hand painted walls of main villa. In some cases, you can't tell if there is an actual door, window or painting there or if it is a painting.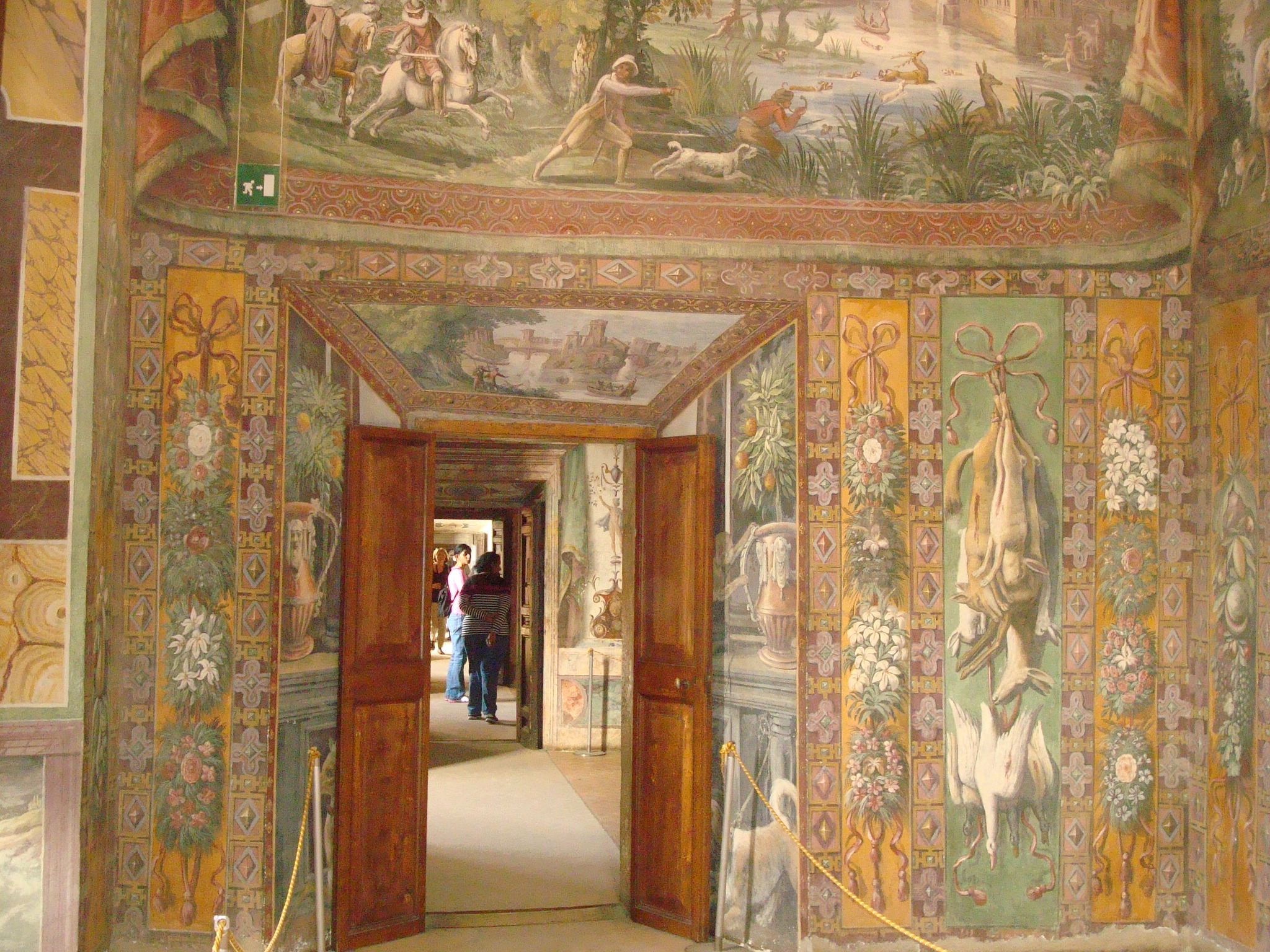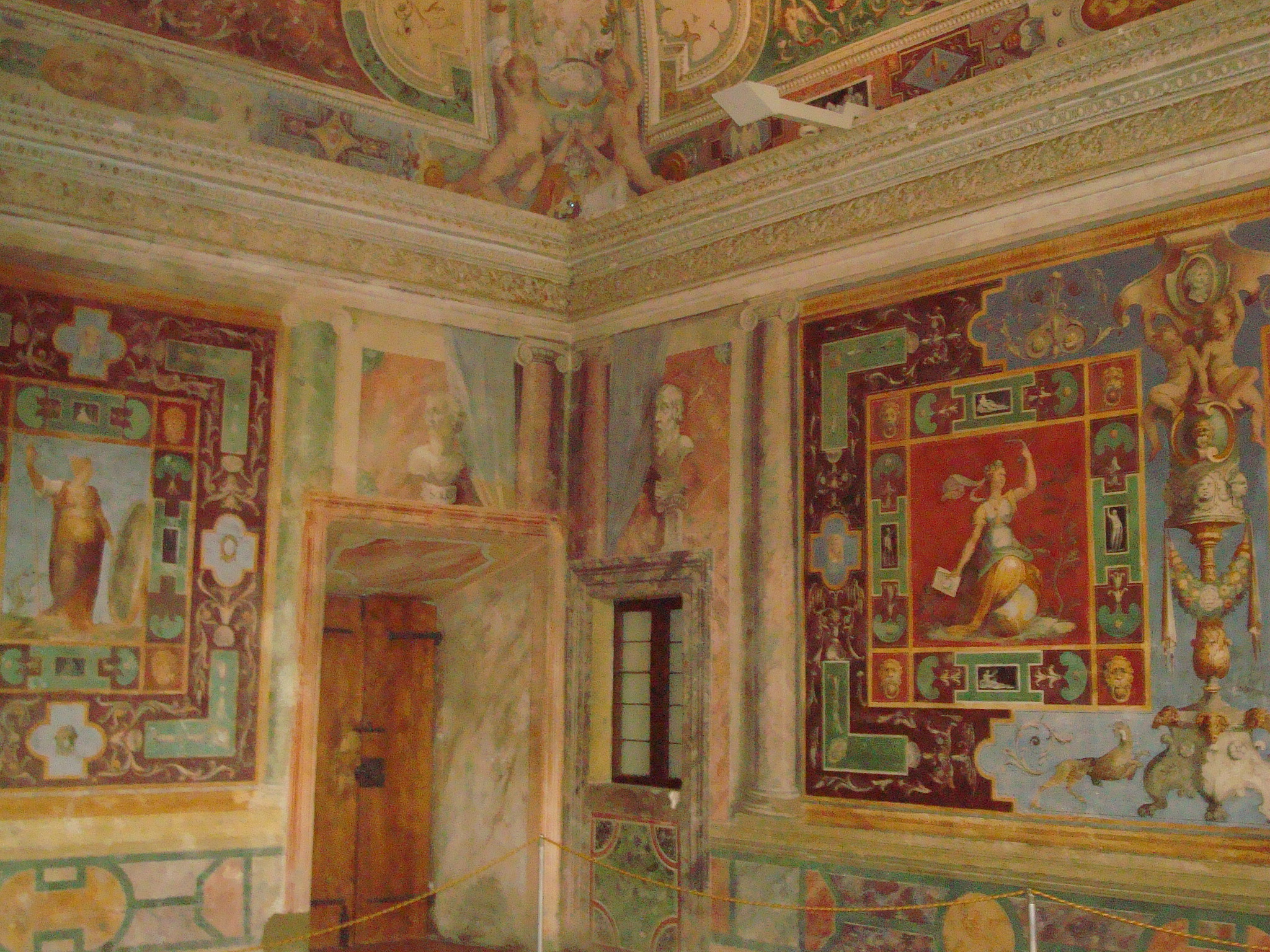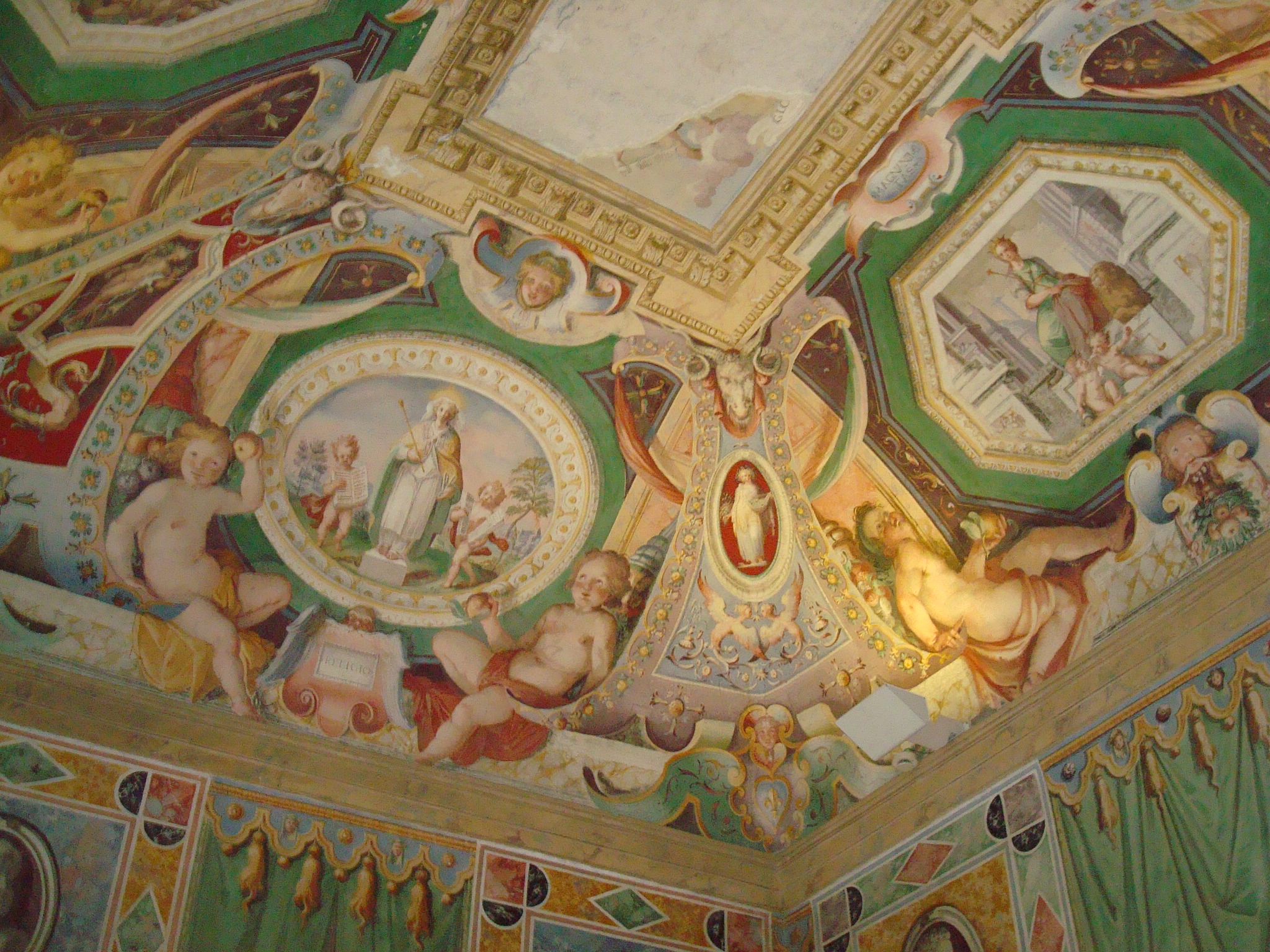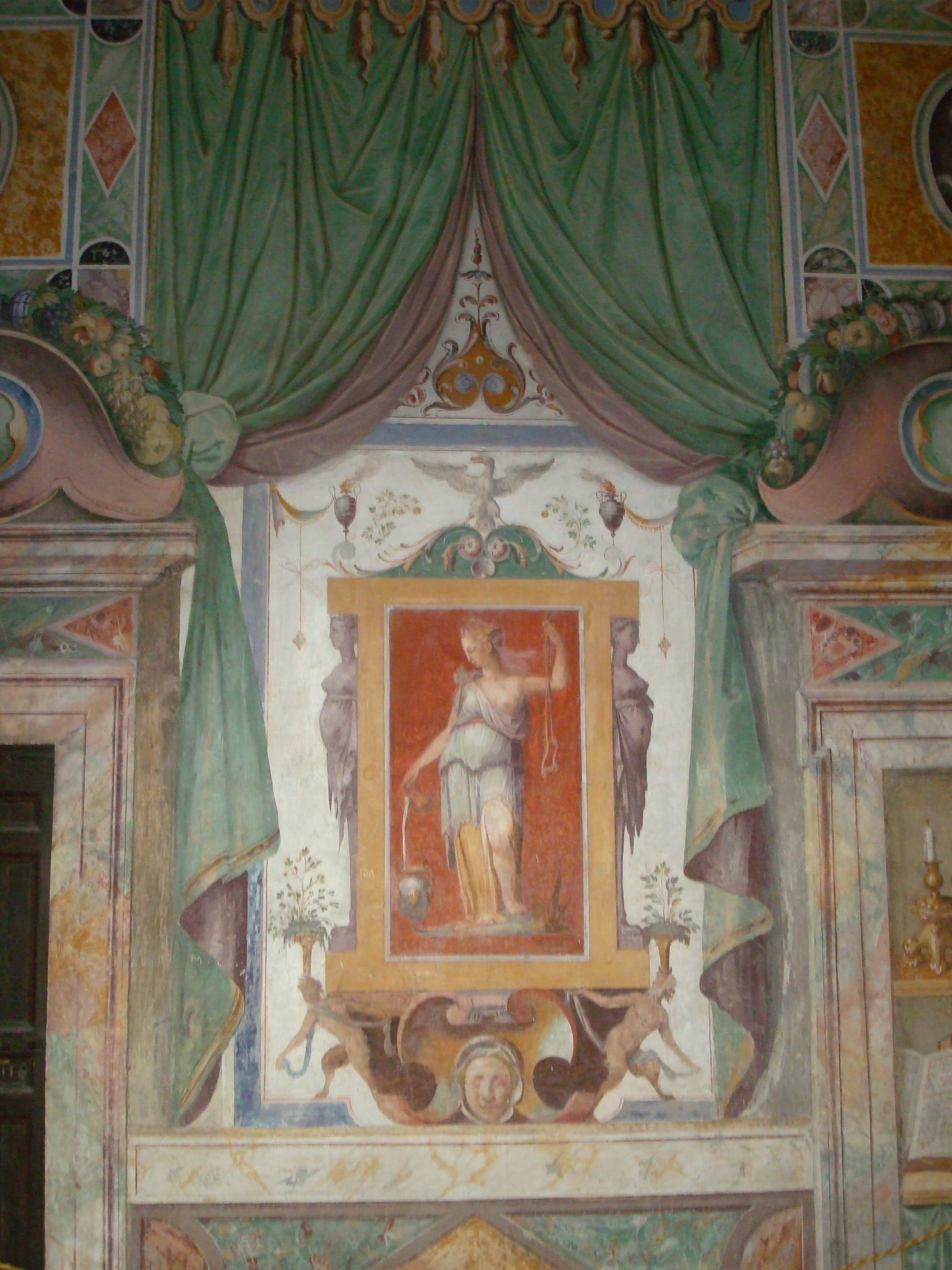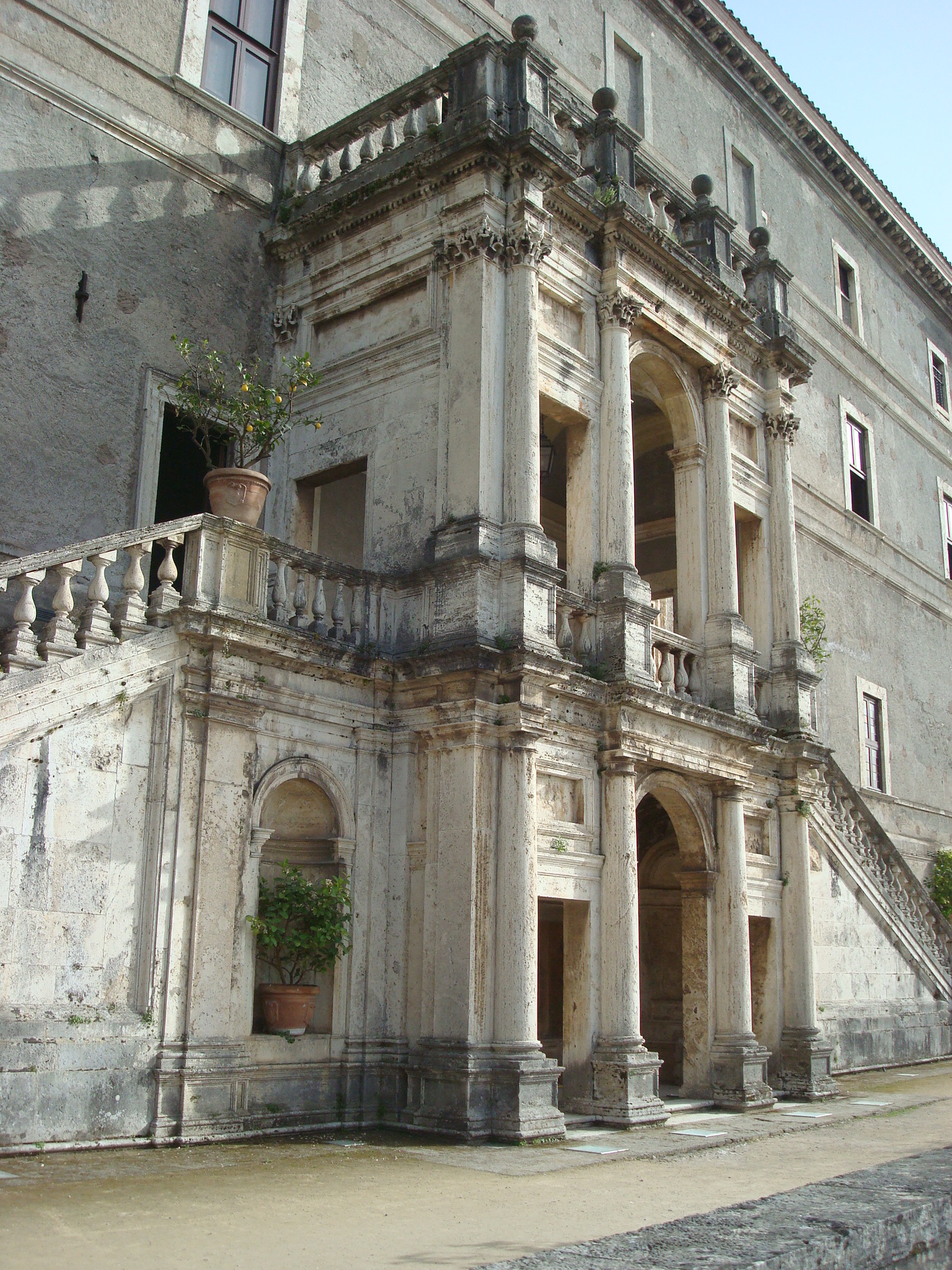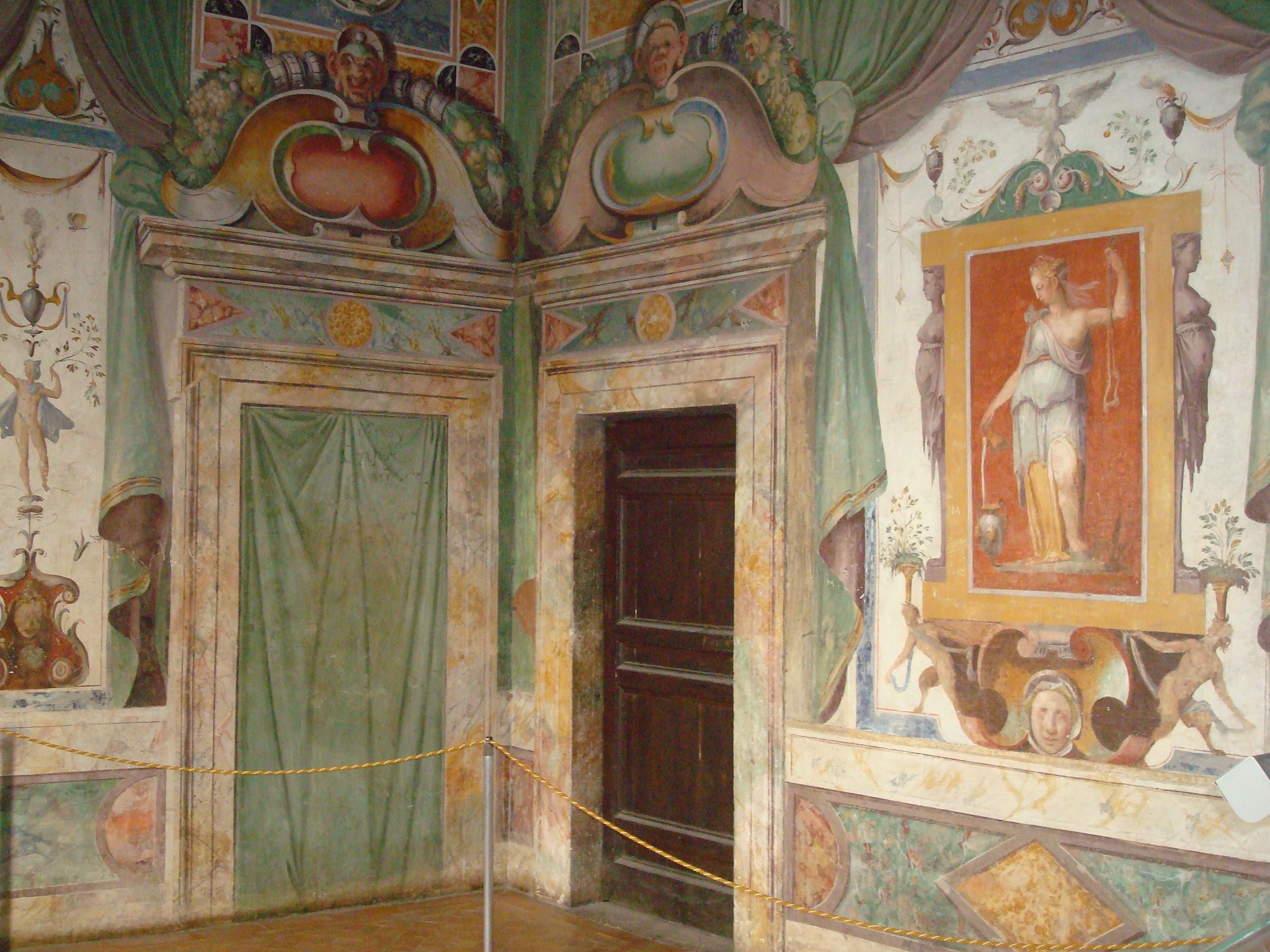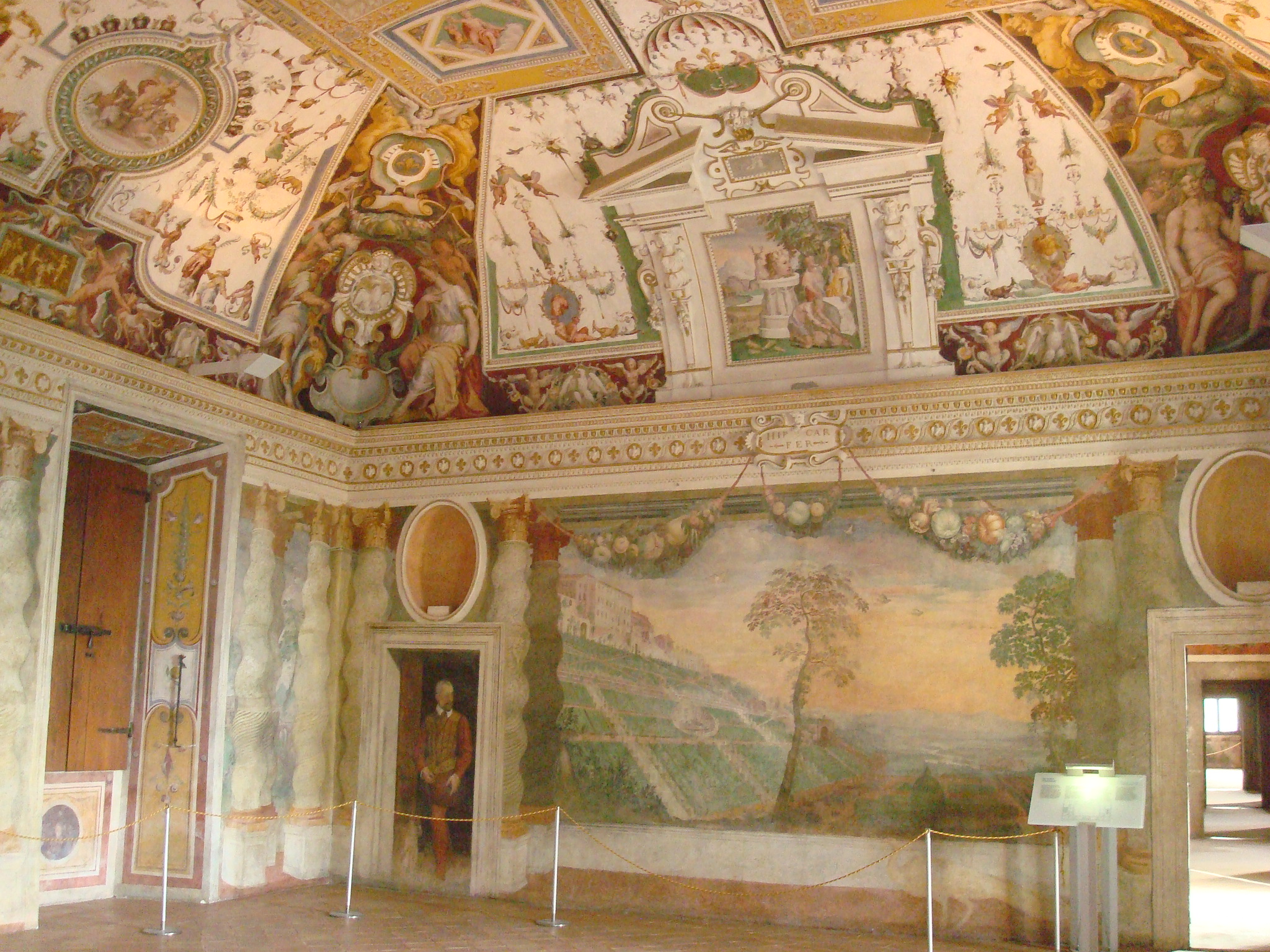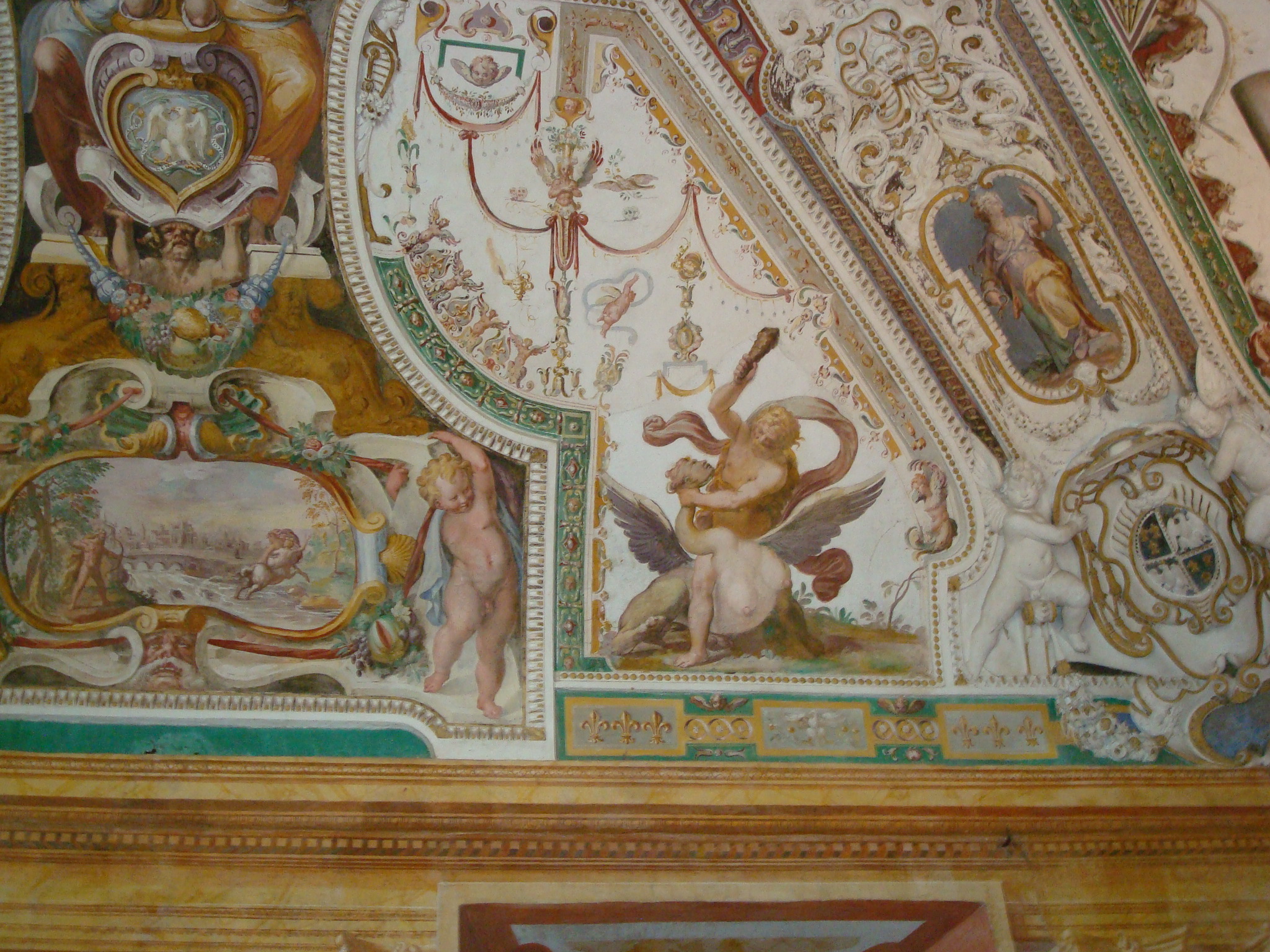 Descend down sloped steps into the garden. There are numerous fountains throughout the garden with jets of water gushing.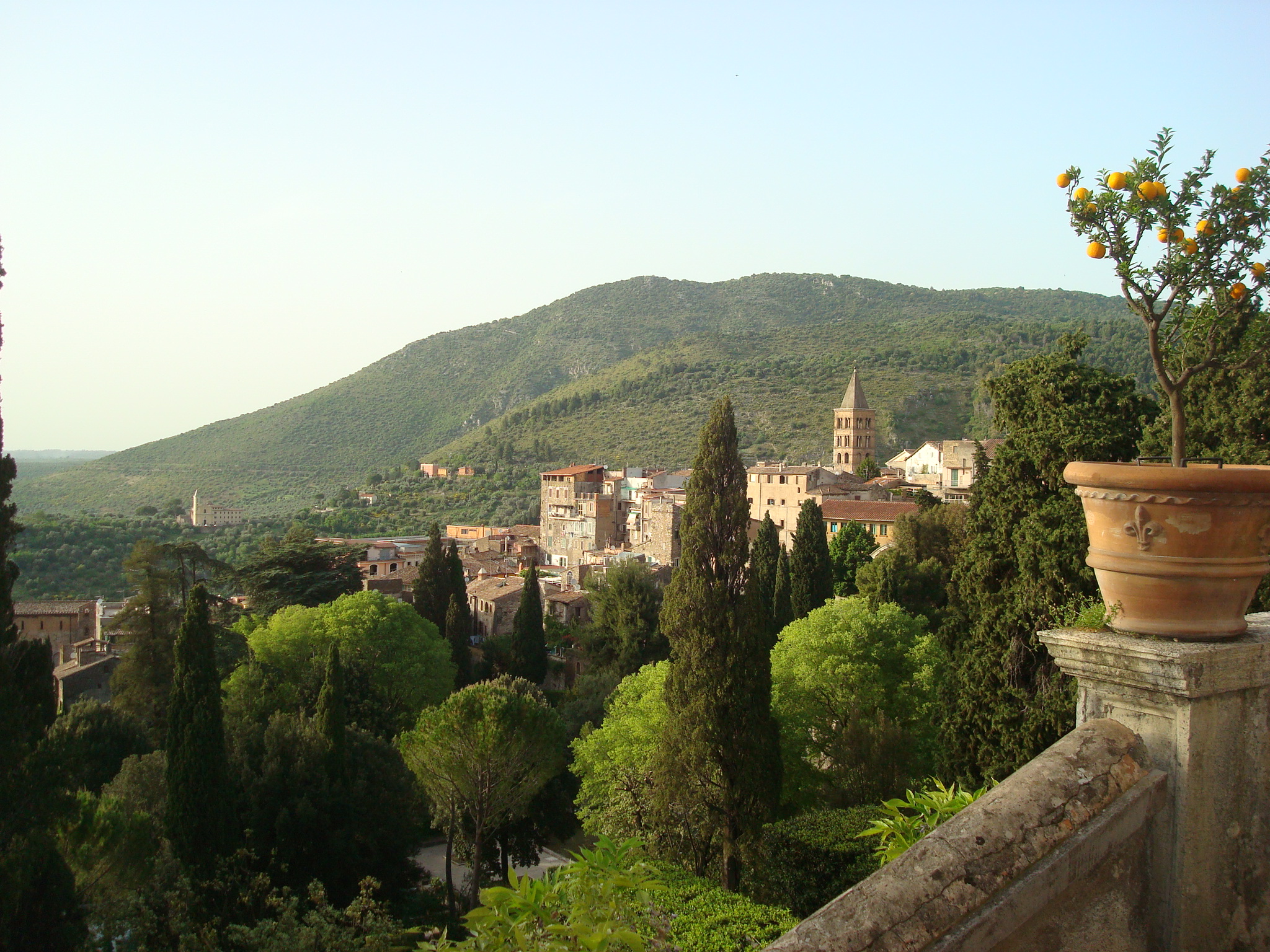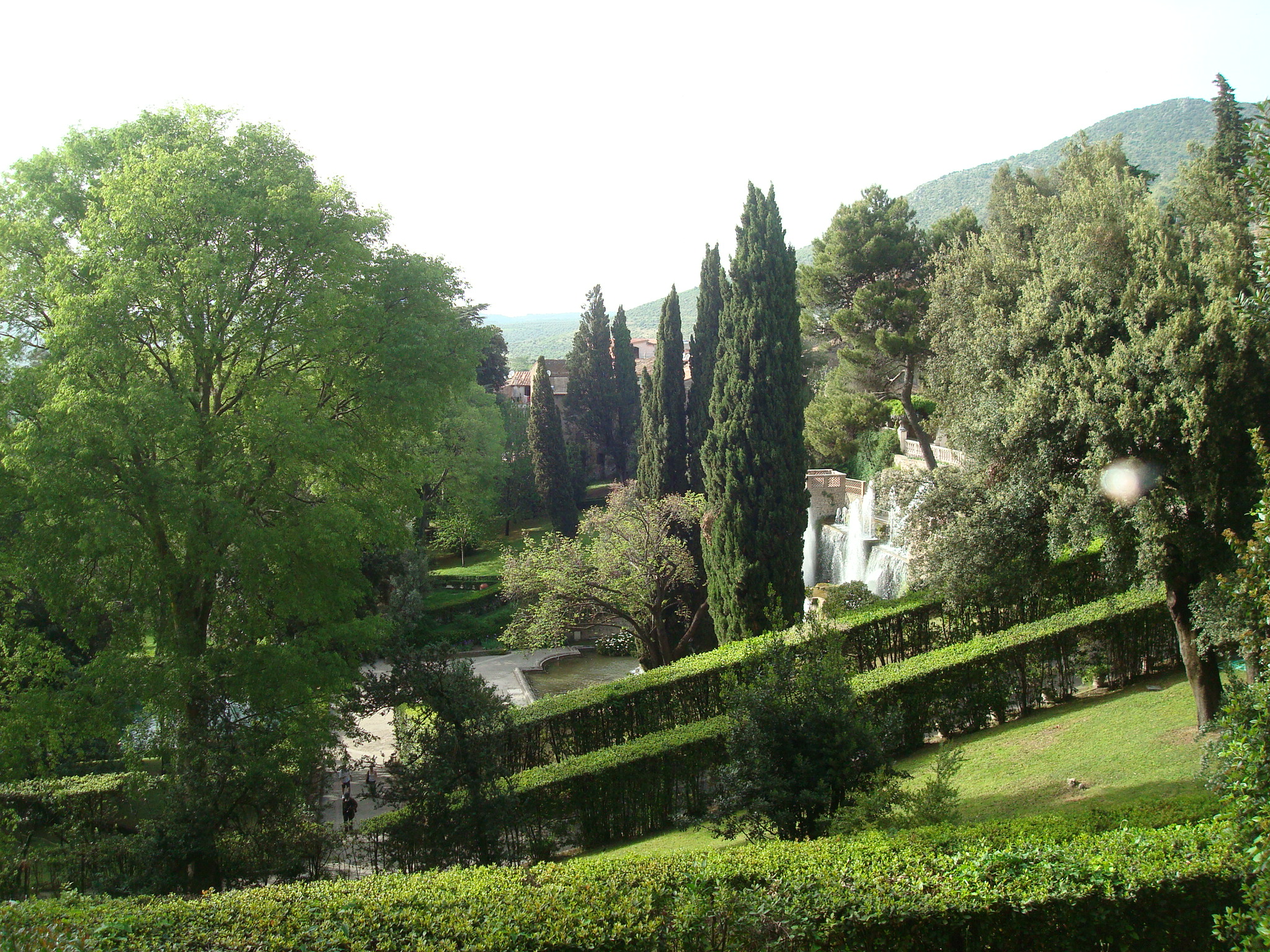 Below are square pools of water and the premises are lined with citrus trees, irises and roses.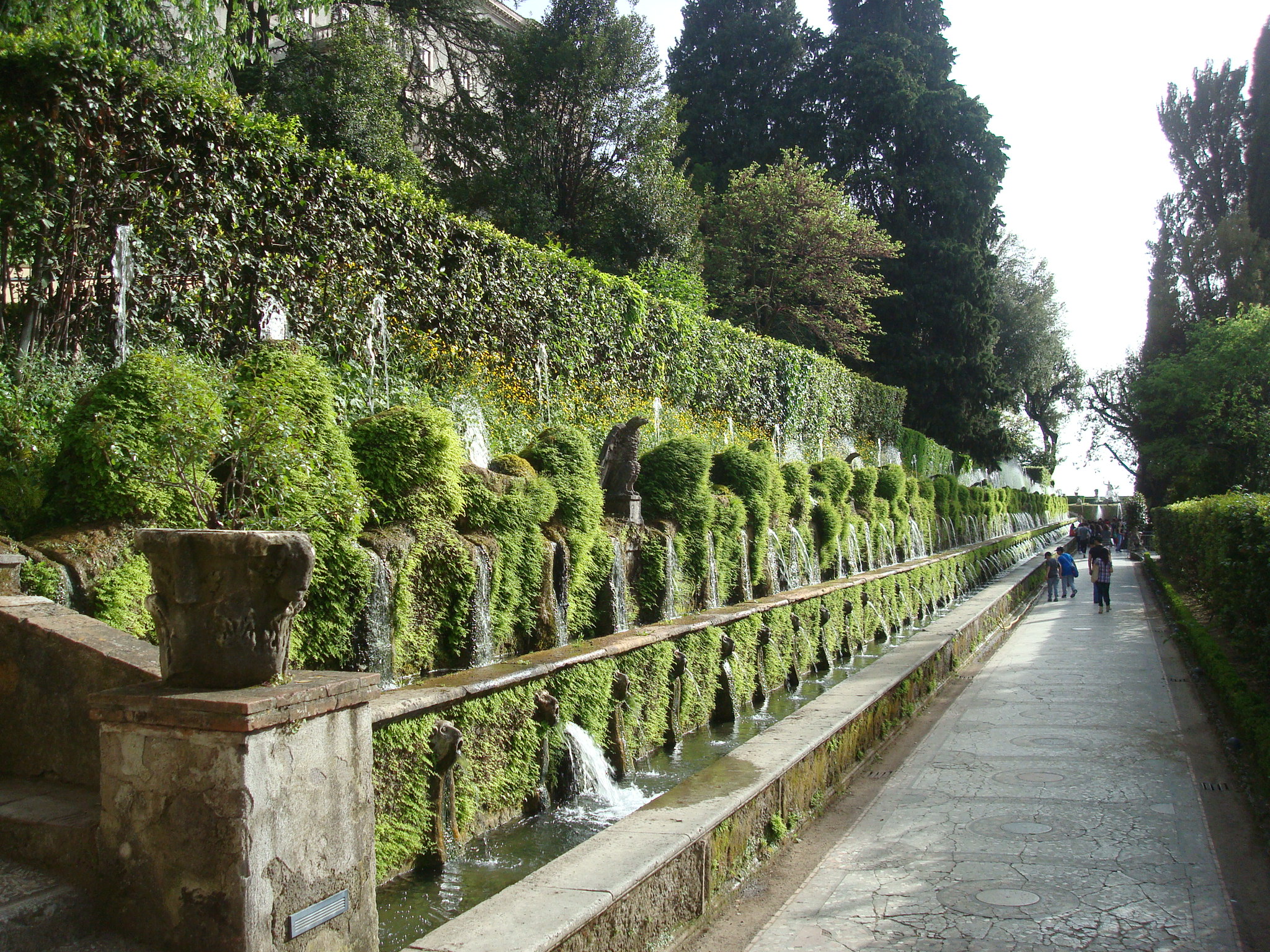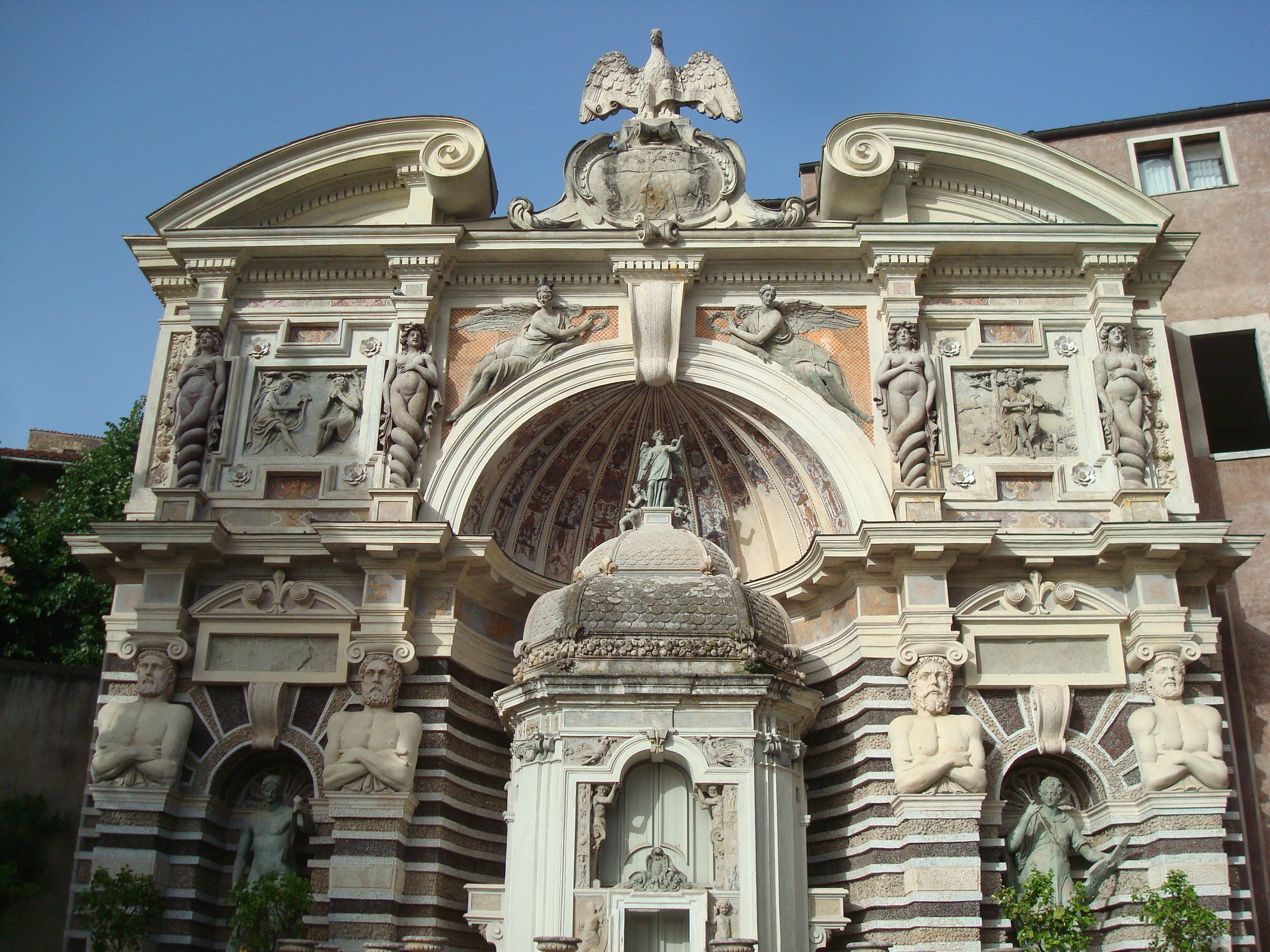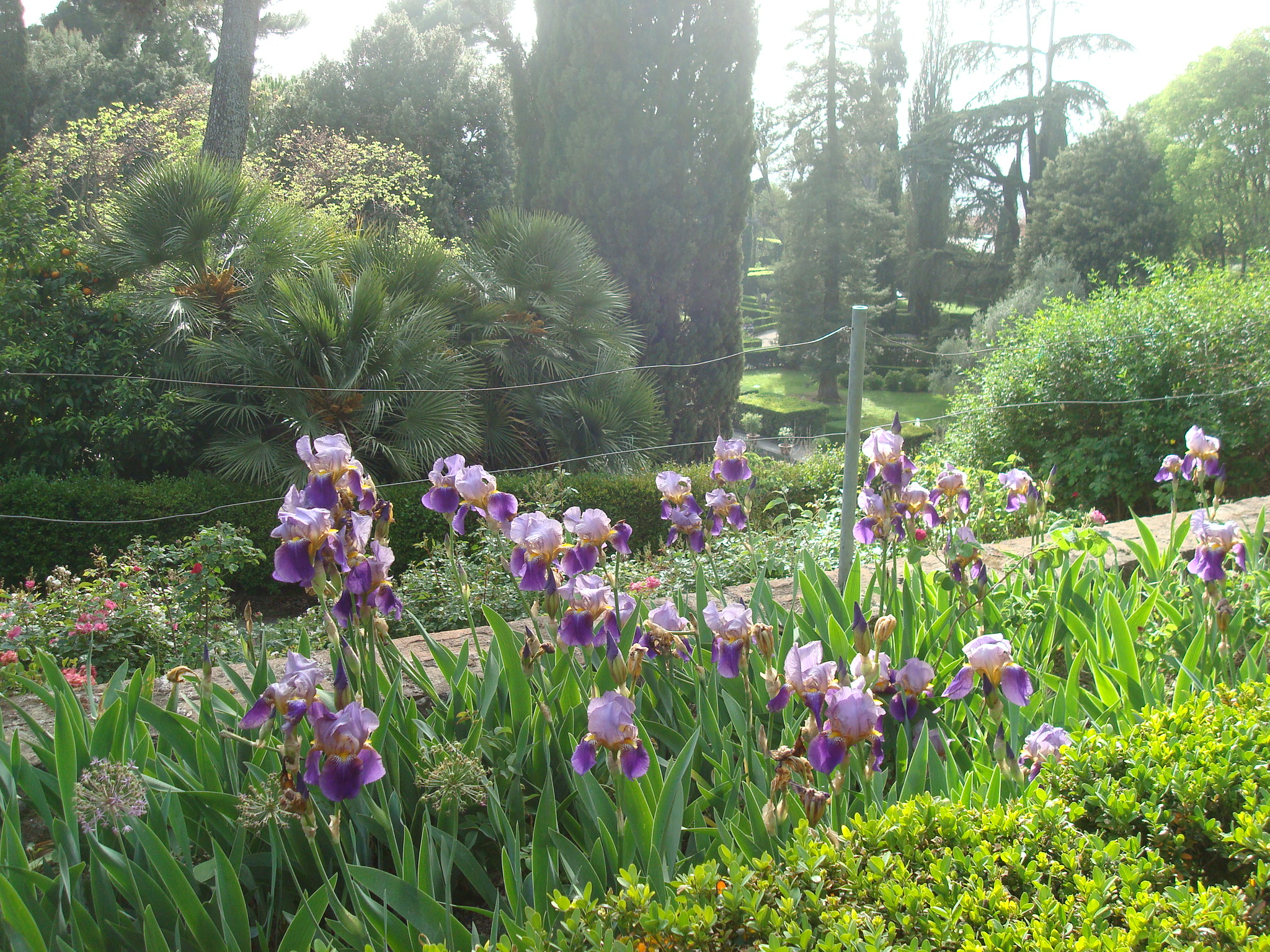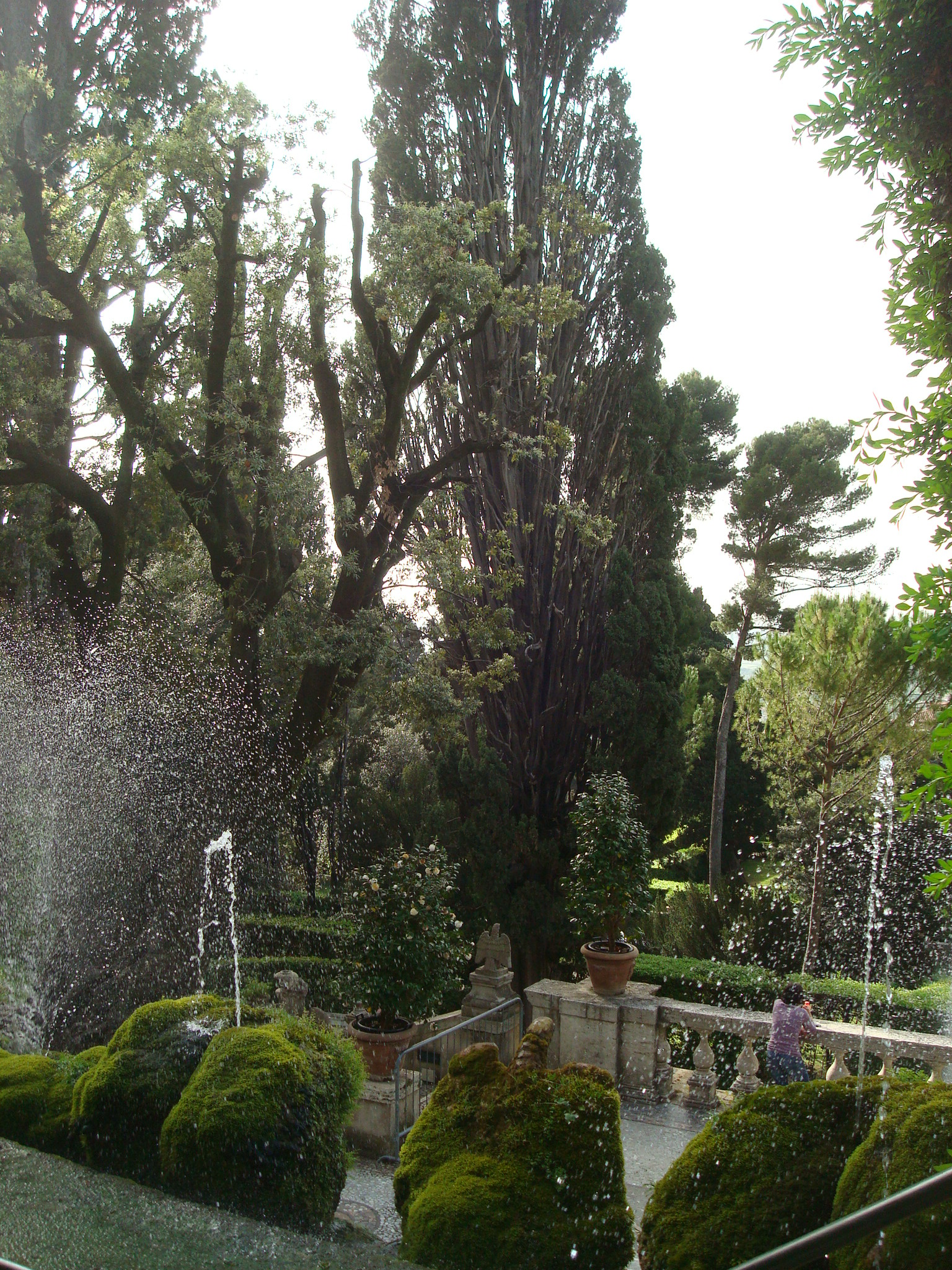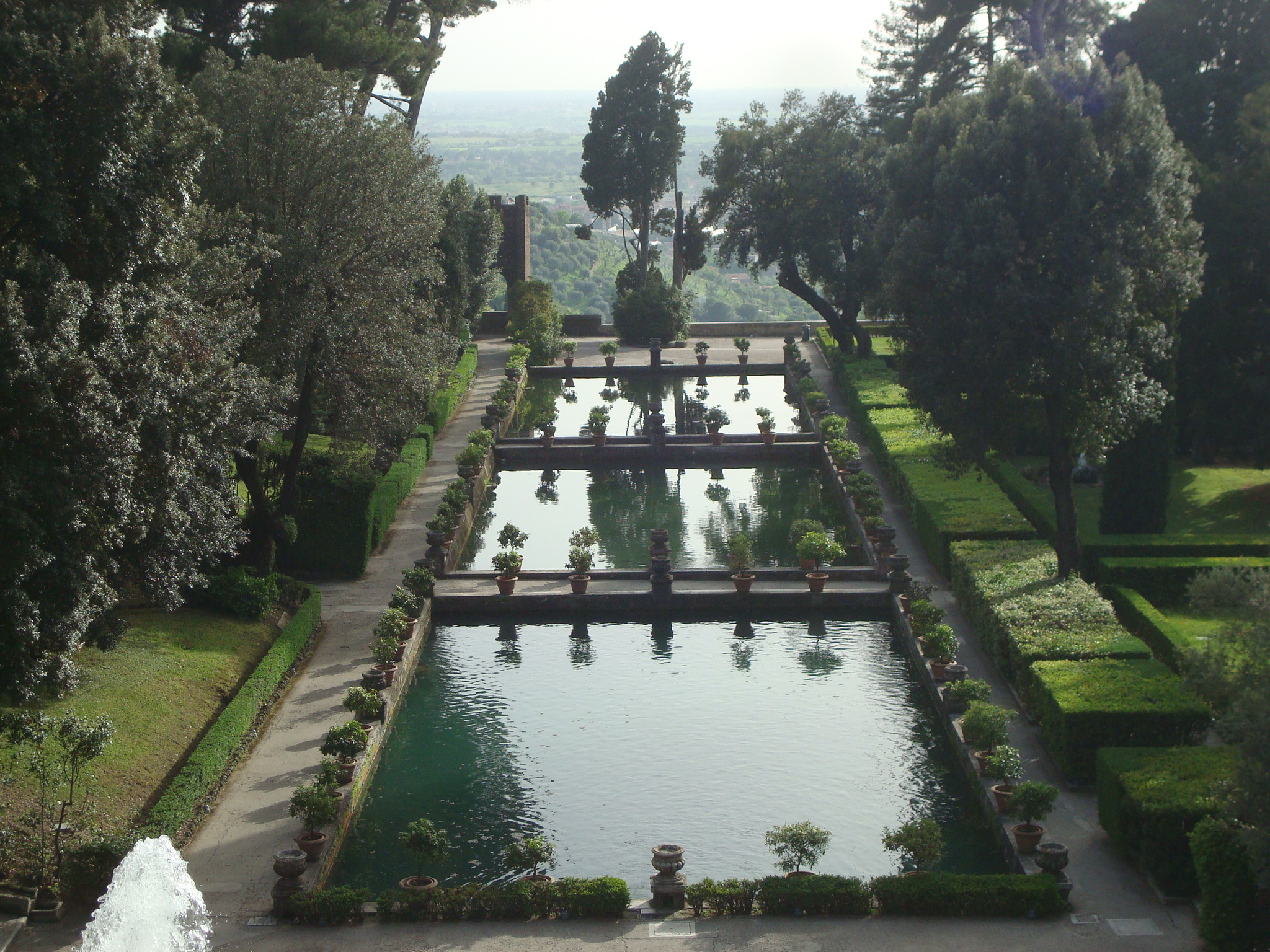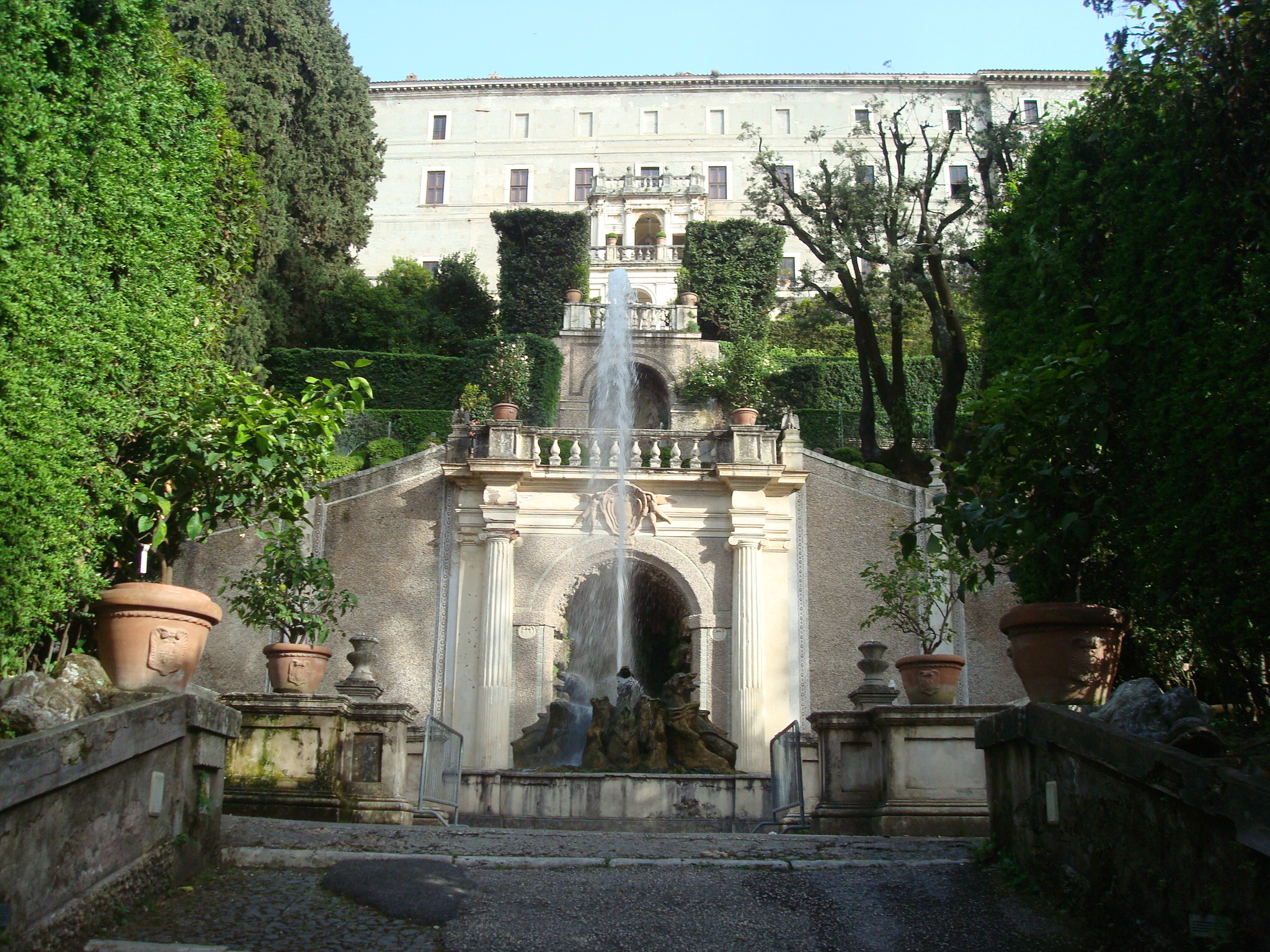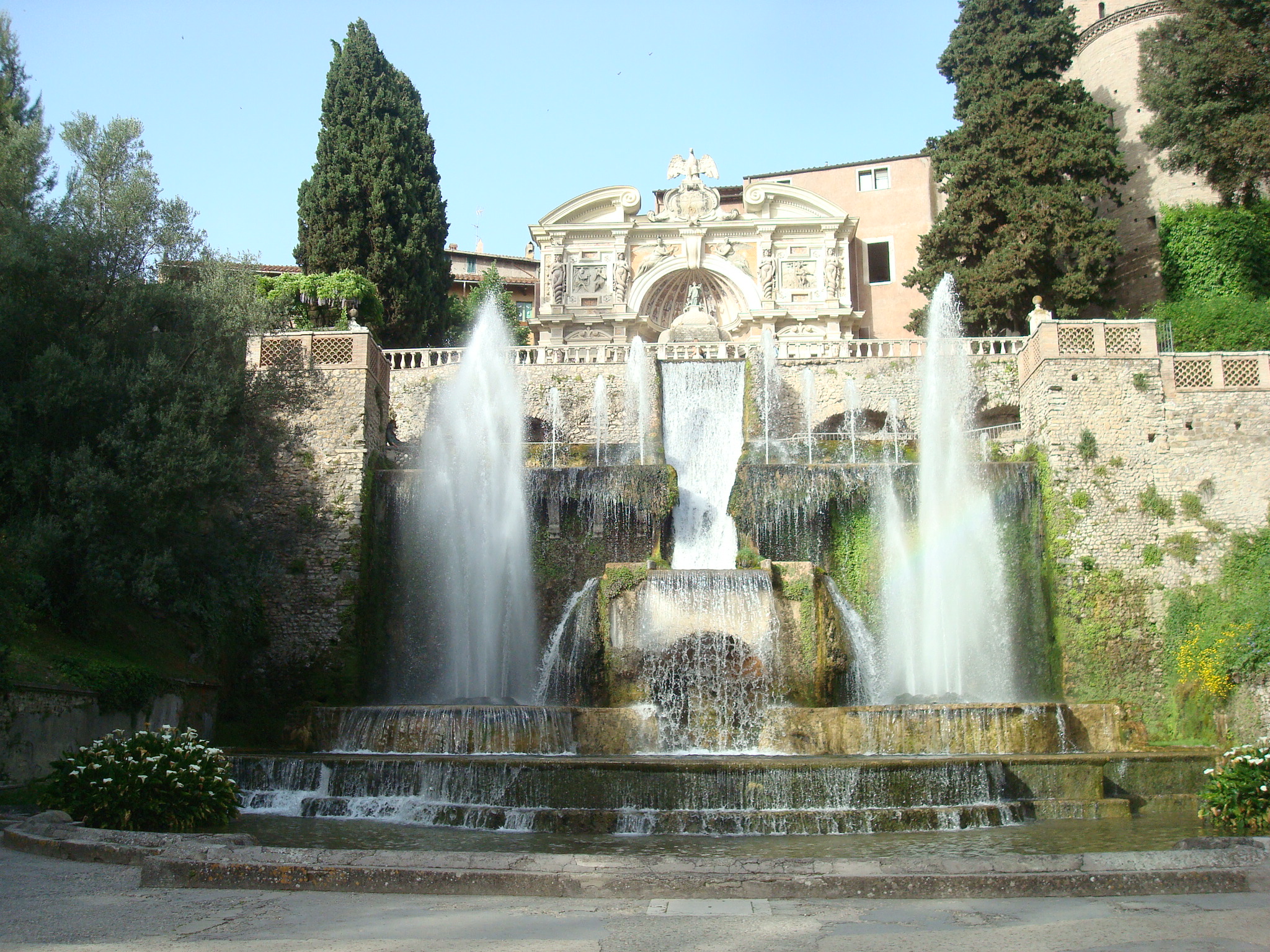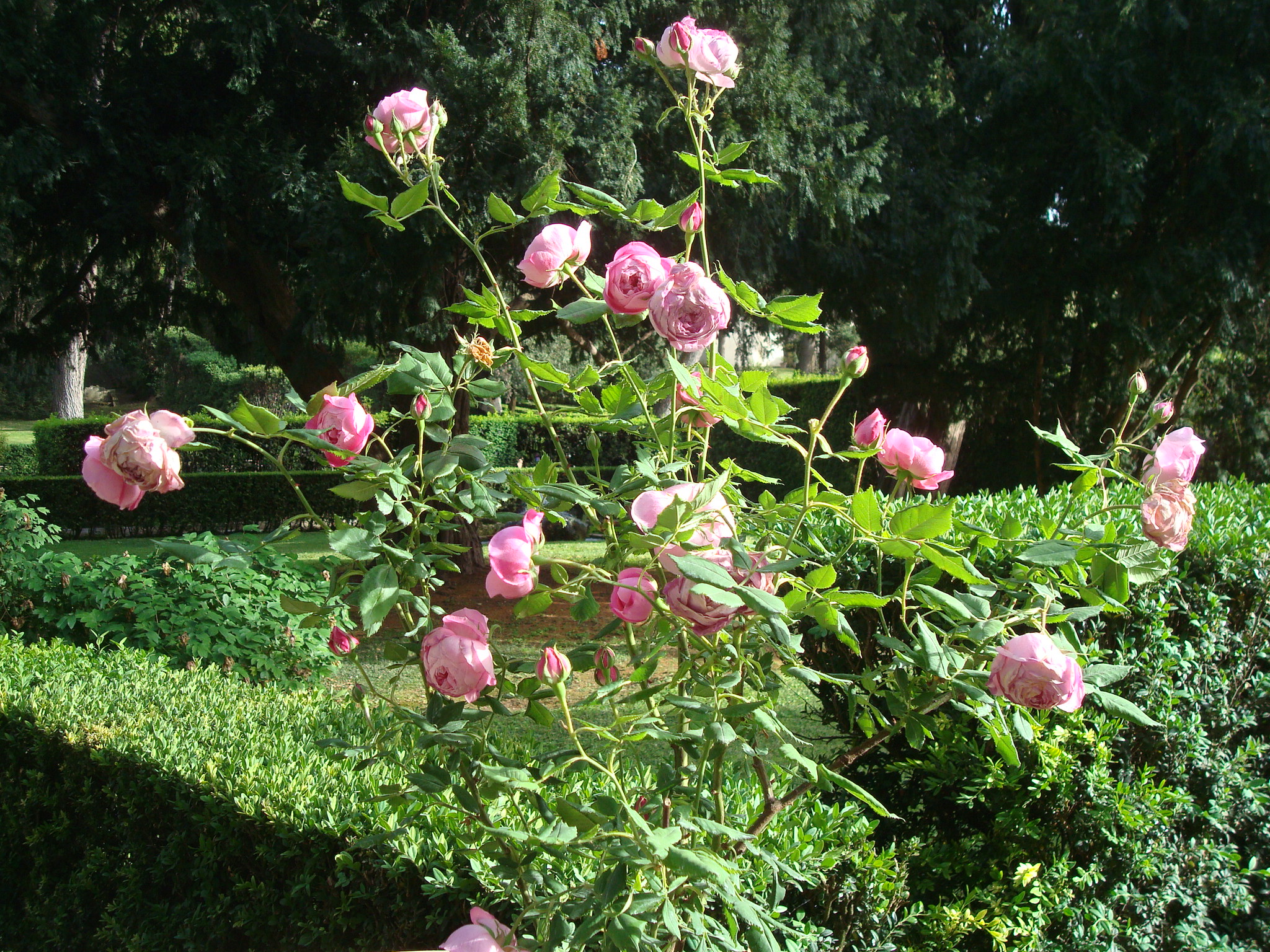 The best part of this experience was that there weren't swarms of tourists. I felt like I had the garden to myself. My arrival was more in the afternoon – around 3pm – so maybe that's why.
There is also a musical component to the water in the fountains but for some reason, I don't recall it. I'm sure that would be wonderful.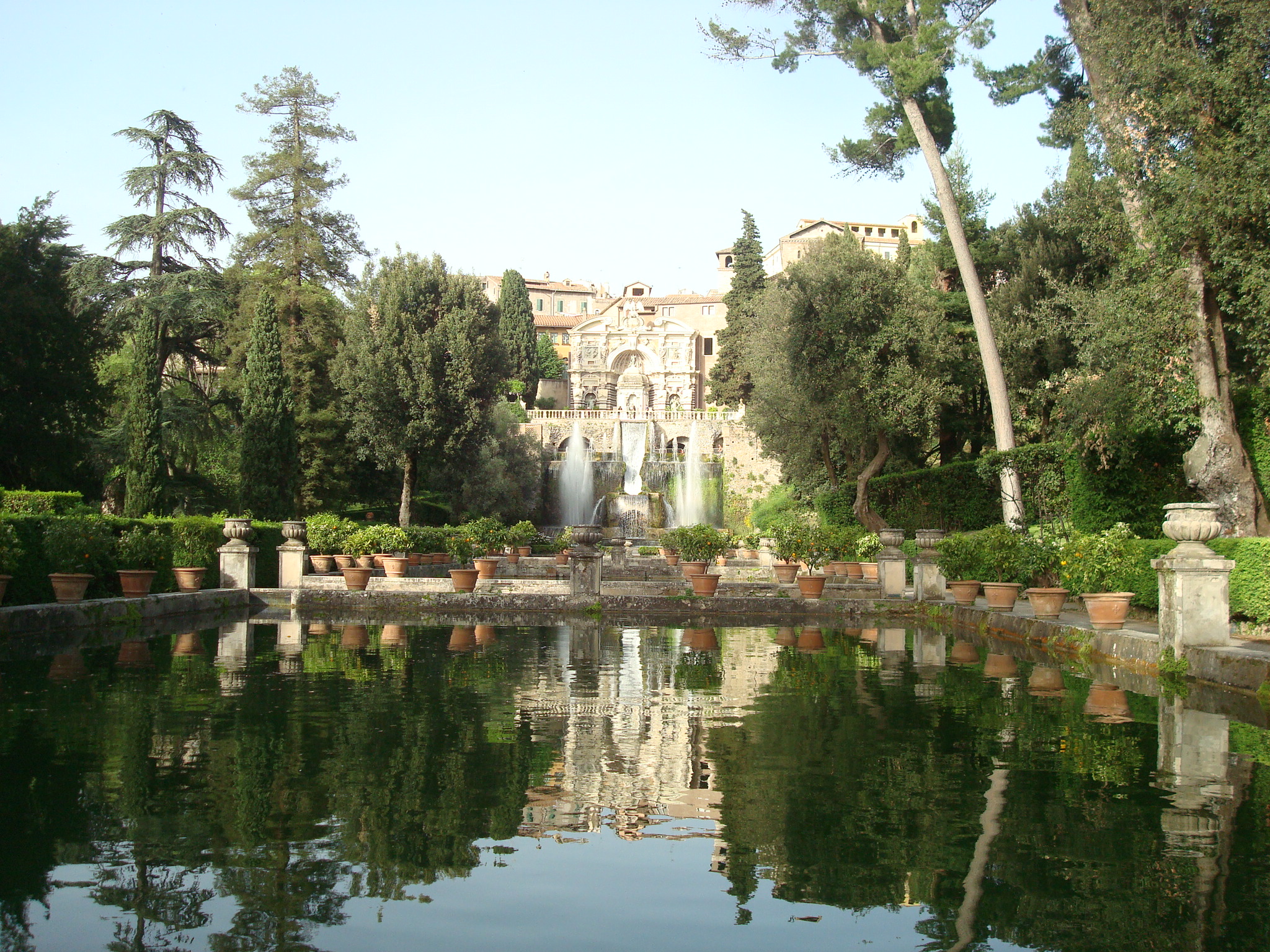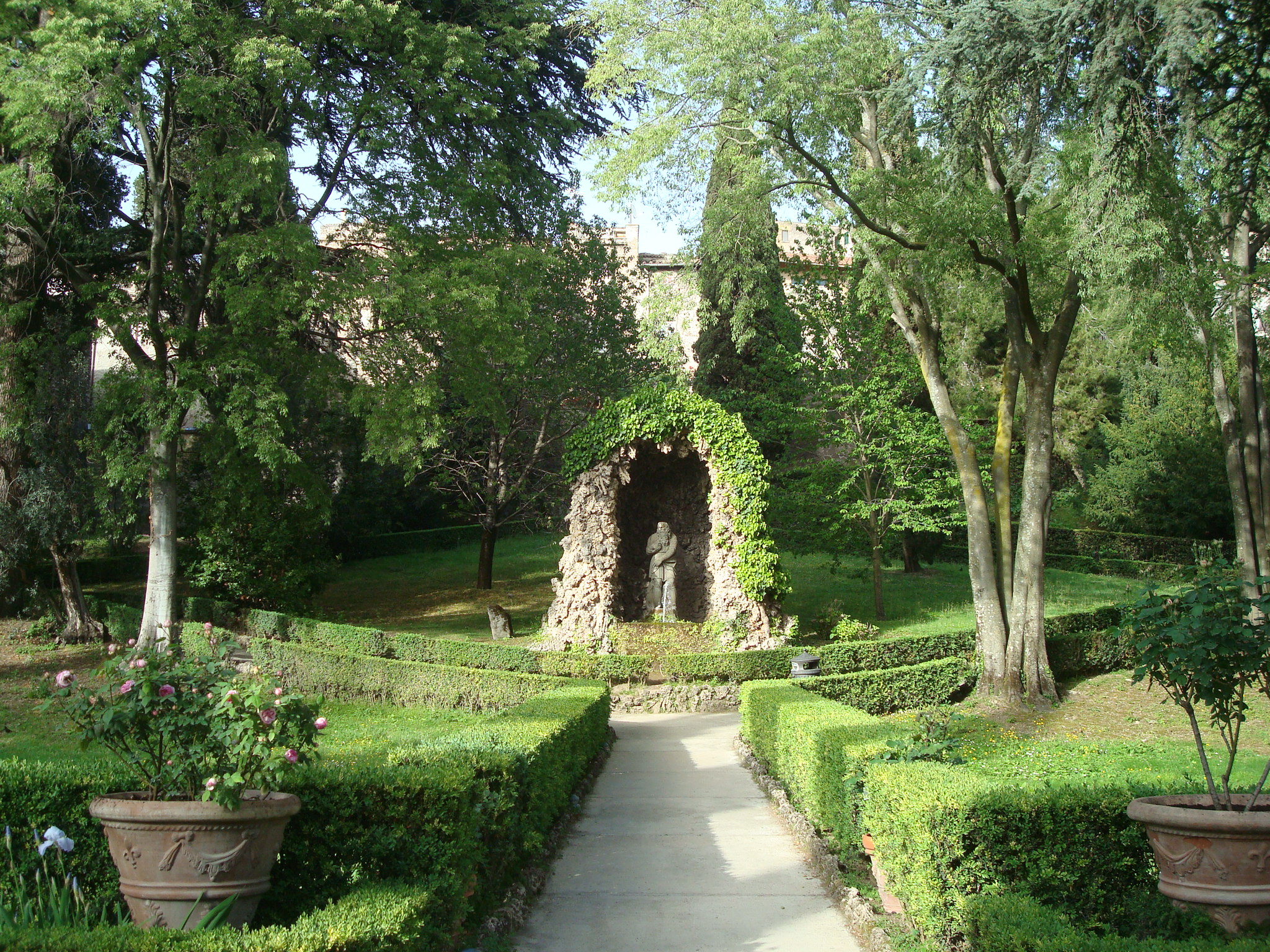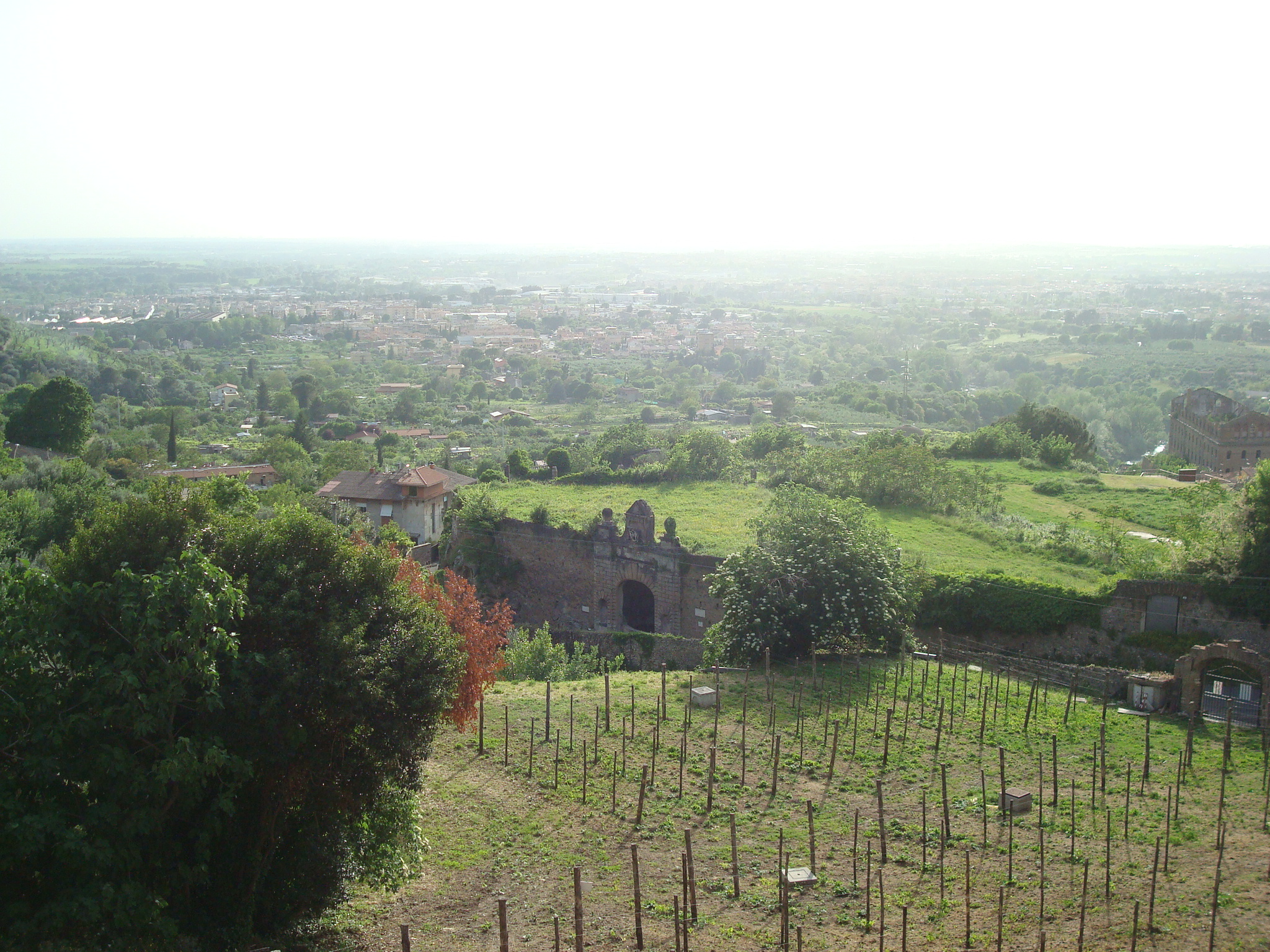 Villa D'este closes 1 hour before sunset (6:30pm in May). When we left the villa, many of the souvenir shops had also closed. So make sure that you plan your sights according to close times in order to give yourself enough time to enjoy wandering and souvenir shopping.
Getting to/from Villa D'este:
Take the metro Line B to Ponte Mammolo. Exit the station and locate the blue Cortal bus to Tivoli. Round trip is $4.4 euro. Buy a ticket in the snack shop. There is frequent departures with both an express bus and a local bus. I missed the express and ended up taking the local which took 45-60 minutes.
Upon arrival, walk toward the sight you are planning to see first or towards the center of town. There are cafes, souvenir shops, etc.  Villa D'Este (and Villa Gregoriana) are both in Tivoli within walking distance. There are signs pointing to the various sights' direction.
To get to Villa Adriana, a bus change is needed (orange bus #4).