Visit Bath in a relaxing and beautiful day trip from London.  The city of Bath is a UNESCO world heritage site.
Bath is aptly named because of the thermal hot springs that bubble up to the surface within the city. Hence, the city is considered a spa town. In addition, Bath has been referenced many times in English literature. Most notably by Jane Austen who was also a resident of the city at one point.
Bath is elegant, beautiful and easy to navigate. There are two time periods reflected in the city's architecture – Roman & Georgian.  As you walk around, you'll notice them in the buildings and town which have been very well kept/preserved.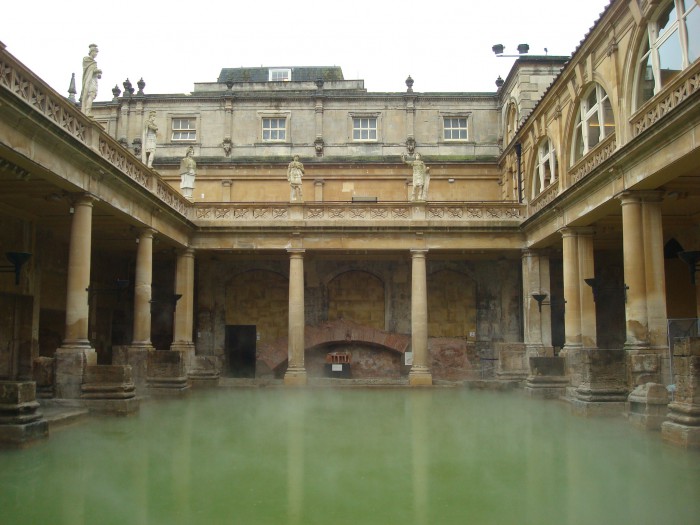 The Roman Baths
The Roman Baths are a unique attraction with over 1 million liters of water bubbling up through this hot spring at a 46 degree Celsius or 114.8 degree Fahrenheit.  That is hot, hot, hot.  Check out the Roman Bath walkthrough for a close up look.  Click here for a Roman Baths Floorplan.
Although the Roman baths are no longer used publicly for bathing, there are other spas in town for spa-ing. Do note that the popular, Thermae Bath Spa, isn't the Roman baths. This is a rooftop bath/spa.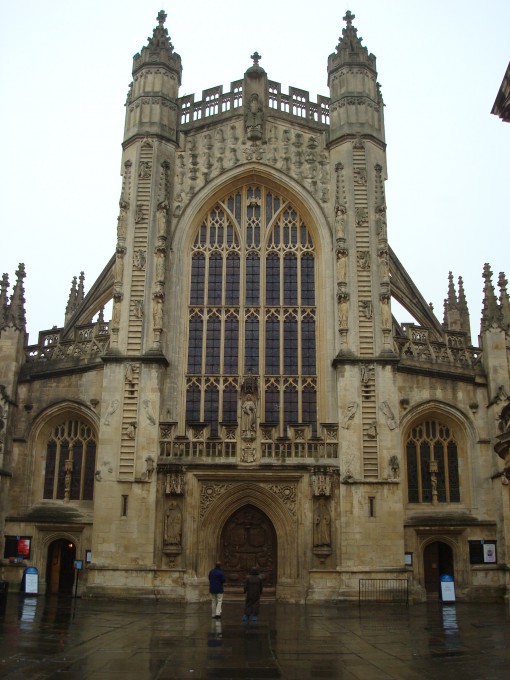 Bath Abbey
Nearby to the Roman Baths is Bath Abbey.  Admire the beautiful architecture outside and inside.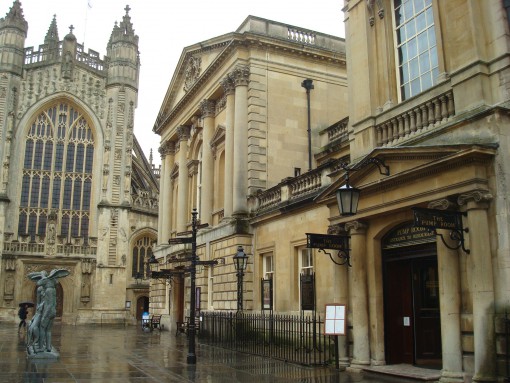 The Fashion Museum
Visit a fascinating and fun Fashion museum that showcases clothing from the Georgian time period. Previously called the Costume museum, in 2007 there was a name change and the size of the museum tripled.  This museum is in a building called the Assembly Rooms which is also a beautiful example of Georgian art and architecture. The Assembly Rooms are free to enter but the fashion museum requires a ticket. Onsite, grab a tea or bite at the Assembly Room café.
The costume museum is in the basement and often showcases changing exhibits of clothing from the 17th, 18th and sometimes 16th century.  Also, there are exhibits featuring more modern clothing.  However, the dresses and gloves shown below are from a different era.
Take a stroll around Bath
There are lots of shops and places to eat in Bath. The city is bustling with retail activity.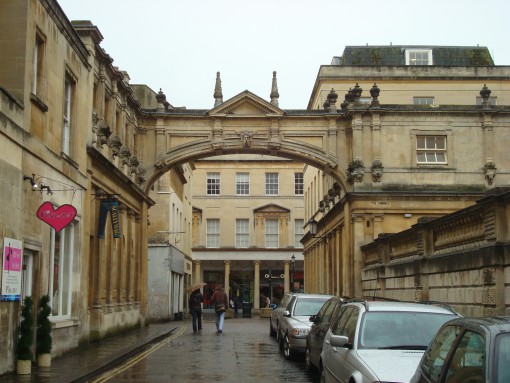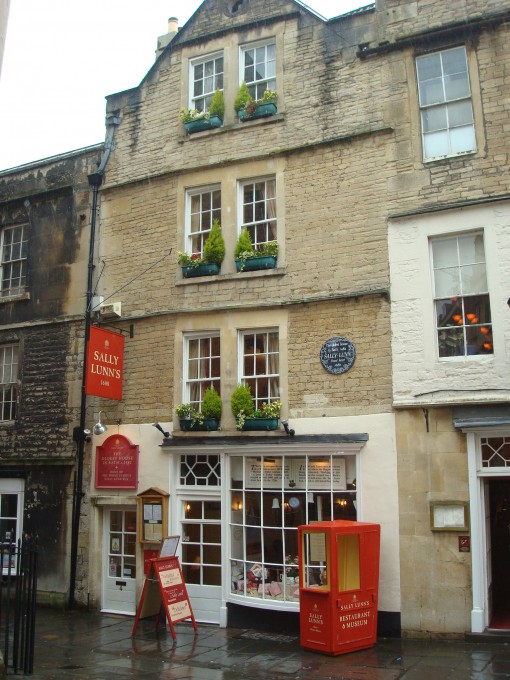 Bath offers so much to see
In addition, there are fun rabbit sculptures in the city, Royal Victoria Park (named after Queen Victoria, 1800's), Pulteney Bridge which crosses over the River Avon and No 1 Royal Crescent or The Circus which shows off beautiful architecture. Check out the slide show below for these sights and more during your visit to Bath.
Getting there – Visit Bath
To visit Bath, easily access the train, bus or car.  From London's Paddington station, purchase your train ticket to Bath Spa (and return ticket).  This trip is 90 minutes.
There is a slower train from Waterloo at a cheaper price.  However, if you are going as a day trip, I would advise to take the train from Paddington instead.
In addition, there are coach buses (National Express, etc) going to Bath from London.  This can take 3-4 hours and for a day trip doesn't make sense.  I think your time would be better spent taking the faster train from Paddington.  Bath has a lot to see and it's better to spend your time sightseeing in Bath than on a bus.
Roman Baths
Bath Abbey
The Fashion Museum
Queen Victoria Park
Pulteney Bridge