Top sights in Central London
There are many top sights in Central London to visit, in addition to the Royal Palaces.  Many of these structures were built almost 1,000 years ago and is a testament to the upholding of British tradition of ceremony.  Many are used by the Royals today as well as every day Londoners.  If you're sightseeing, consider checking these sights out.  They are all included in the London Pass. Read my post, Is London Pass worth it?
Westminster Abbey
A UNESCO World Heritage site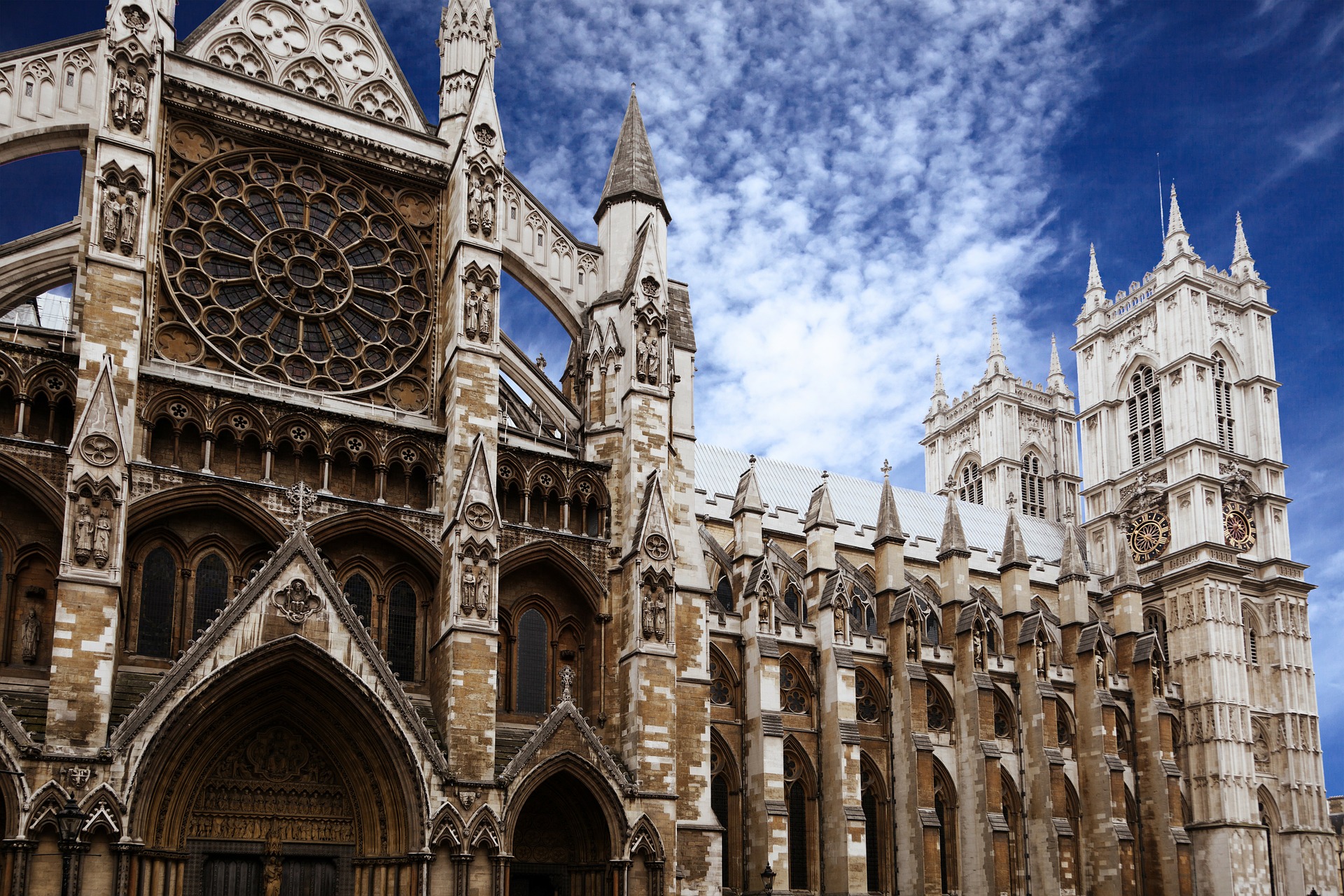 If you appreciate Gothic architecture, then you will love this church.  It's equally beautiful on the outside and on the inside.  In recent events, it's memorable for the wedding of the Duke and Duchess of Cambridge (William & Kate) on 4/1/11.  However, there's a lot more history to Westminster.  Since 1066, the British monarch has used Westminster Abbey for coronations, weddings, burials and commemorations.  Queen Elizabeth, the longest serving monarch, was coronated here in 1953.  There are over 3,300 people buried in Westminster.  Some notable names include Charles Dickens, Chaucer, Isaac Newton, Henry V, the Tudors (except Henry VIII), etc.
When I visited, I was amazed by two things: 1) How intricate and beautiful the architecture was and 2) How much smaller it was than what I saw on TV.  It's true what they say, TV does add an extra 10 pounds, lol.  When Kate walked down the aisle, it seemed so much larger.  But maybe she just walked really, really slow.  It's amazing what all fits in that space.
Check out the abbey treasures and other Westminster Abbey information.
Westminster Abbey is next to the Westminster Palace or House of Parliament.  Also a UNESCO World Heritage Site, the famous Big Ben clock tower is attached to Parliament.  Also, there are sometimes a very raucous session of politicians in session.  Parliament has tours but note that it is in a separate building from the Westminster Abbey church.
Click on my two brochures that provide more description on Westminster Abbey 1 and Westminster Abbey 2.
For directions, click here.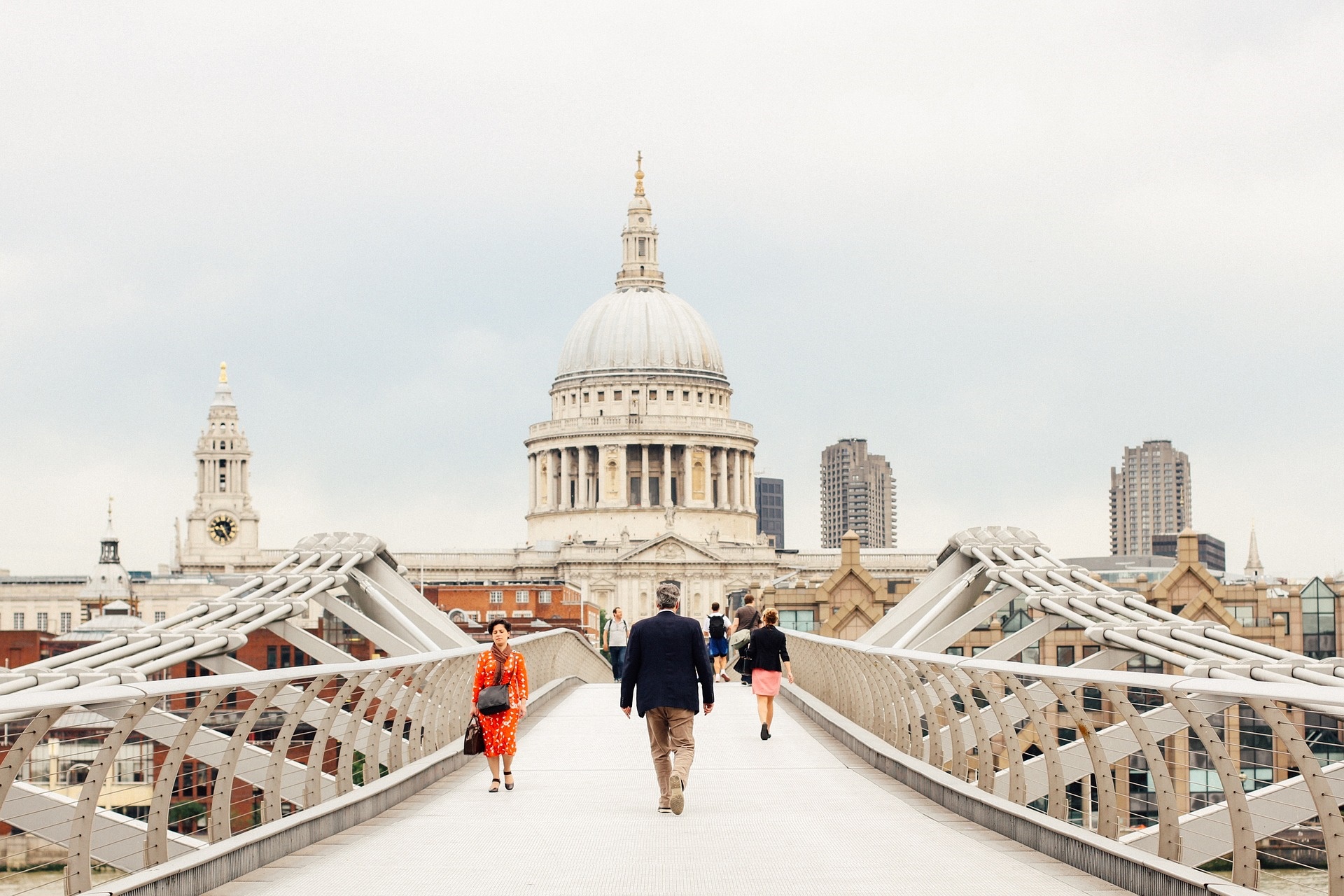 St. Paul's Cathedral is an architectural must-see which was designed and built by Sir Christopher Wren (who also worked on Hampton Court Palace).  The cathedral is impressive inside and out.  Some of you may recall this cathedral from the wedding of Charles and Princess Diana in 1981.
Another memorable association is from the movies.  St. Paul's has been featured in Mary Poppins, 2 Harry Potter films and others.  One is the scene in Prisoner of Azkaban when students are climbing the staircase to Professor Trelawny's Divination classroom.  This is the Geometric Staircase, located in the South West Bell Tower of St. Paul's.  Another is during the scene in The Half-Blood Prince when the dementors swoop around St. Paul's and cause the Millenium Bridge to collapse.
To explore the cathedral in more detail, click here.
Climbing to the top
If you have the time, I recommend climbing to the top of the dome.  Within the cathedral, there are 3 levels of ascent to the top.  The first ascent is to the Whispering Gallery (259 steps up).  Here you can whisper along the wall to someone sitting on the opposite side of the circle 100 feet away.  A whisper travels around the wall circle to the other person.  This is one of the coolest things I've ever experienced and it's an architectural marvel.  This isn't the only or first whispering wall as I believe their origins are from Arabia.
The second ascent is to the Stone Gallery which is outside on the perimeter of the dome (378 steps up).  From here, you can take pictures of your climb and outside.  The final and highest ascent is to the Golden Gallery which is around the lantern's base (530 steps up).  This level offers the best pictures for panoramic London.
For directions, click here.
Click my brochure for more information on St Pauls Cathedral.
Tower of London
A UNESCO World Heritage site
Almost 1000 years old, the Tower of London was built by William the Conqueror to protect Norman rule.  The Tower of London is actually a fortress, castle and prison in one guarded complex.  The Medieval Palace was where the Royal members resided and the Tower Green is where the prisoners were held.
Just below the Tower Green, in the courtyard, is the 'Scaffold site ' where many were beheaded.  Memorable names include Anne Boleyn (Queen of England to Henry VII), Catherine Howard (Queen of England to Henry VII), Lady Jane Grey (Queen of England for 9 days after Henry VII's death), Thomas Cromwell and Robert Devereaux.  Conclusion: don't mess with Henry VII because he'll have your head chopped off!
Henry VII actually was very paranoid especially towards the end of his life.  He had many of his wives beheaded.  In addition, he formed the "Beefeaters" who were his bodyguards at the fortress.  They were his "taste-testers" in case someone tried to poison his beef.  Ie. in case someone had a 'beef' with King Henry lol.  These Beefeaters are known today as Yeoman Wardens and are still at the castle.  However, they no longer taste food but keep the security of the castle under 'lock and key' literally.  The Yeomen give tours every 30 minutes lasting 60 minutes.
Henry VII was an interesting character.  I've read many of Phillipa Gregory's novels about the different royals and supporting persons that were at court during Henry's time.  I would recommend a read to any of her books if you're interested in this time period.
The Crown Jewels
But the piece de la resistance of the Tower of London is the Crown Jewels.  They are spectacular and do live up to the hype.  The collection contains royal pieces that are used for ceremonial occasion (such as a coronation) as well as jewels that are in use regularly.
When I visited, there was a moving belt (like the ones you see at airports) to move you along as you view the Koh-i-noor diamond on top of the Crown of Queen Elizabeth.  This diamond is so spectacular that it is the crown jewel of them all (IMO).  There is a moving belt so that tourists don't flock to the Crown and remain there.  I can see why they have the belt but I need more time to gape.  Thus, you have to have your camera out and ready.  You can rejoin the queue to get back on the belt if you want.  Lots of beautiful shiny objects in here.
Considered one of the top sights in central London, definitely take the time to explore this complex.
For directions, click here. Located at Underground/Metro: Tower Hill.
Click on my brochure to find a map and details of Tower of London.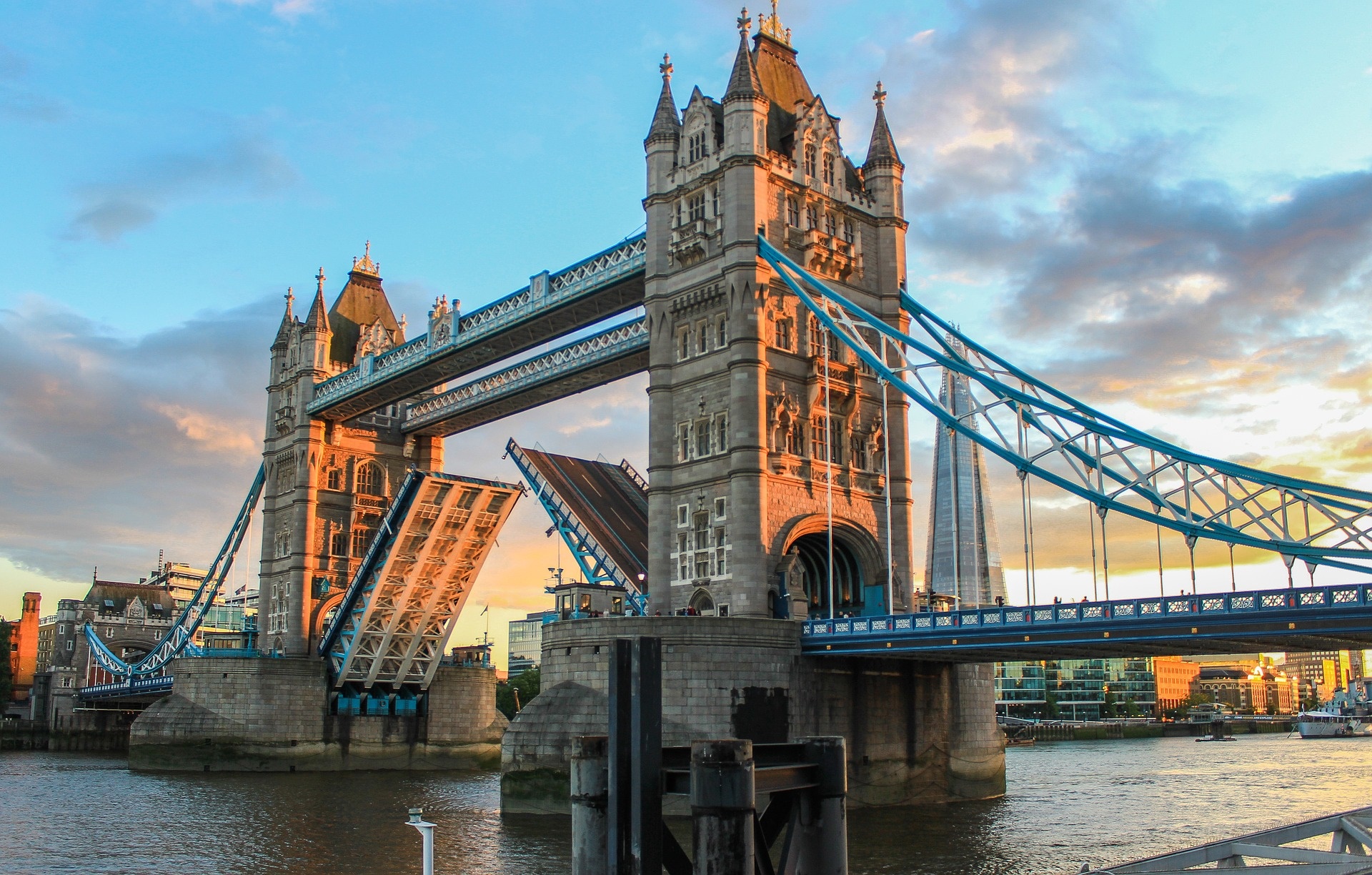 Photo by Richard Ley
This unique and famous London landmark is an interesting and historical attraction.  Here, you'll experience the glass walkways or bridges connecting the two towers.  Then, learn about the history and see the bridge lift up.  In addition, get some great pictures of London from this vantage point.   Choose between panoramic view of London (looking up and out) or birds eye view (looking down/below) of the bridge opening.
Watch this video (from Tower Bridge UK website) and experience the glass walkway of Tower Bridge.
Westminster Abbey
Tower of London
Tower Bridge
St Paul's Cathedral